How to Find the Right Salesforce Admin Job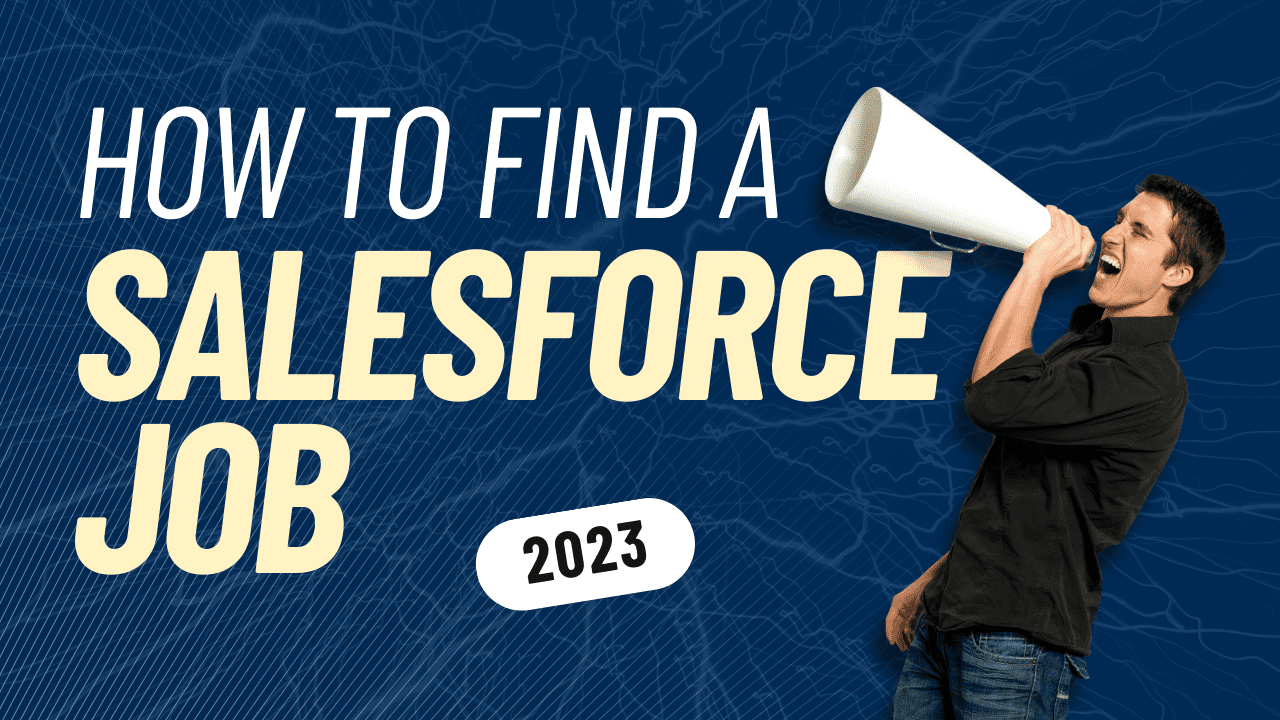 Estimated reading time: 13 minutes
Eileen was a Magic Motors, Inc. project manager, but she knew it wasn't her true passion. She had always dreamed of being a Salesforce Admin and saw this as her chance to pursue something that felt more meaningful and rewarding. So, with the determination of an entrepreneur, she set out on an adventure to find the perfect job opportunity. 
She reflected on her skills and experience, networked among her peers, and attended local Salesforce community groups. Soon enough, Eileen got some promising leads for potential jobs in the field of Salesforce Administration. She applied to several positions, went through the interview process, and finally landed herself a role at a B2B financial services company within 10 miles from home!
Eileen was ecstatic when she learned about this new opportunity; she couldn't believe how quickly things had come together. It seemed like only yesterday that she'd decided to pursue this career path – now here she was doing it! With enthusiasm coursing through every vein in her body, Eileen started preparing for one of the most exciting chapters in her life thus far: becoming a successful Salesforce Admin!
Do Your Introspective Research Before Looking for a Salesforce Job
For Salesforce Admins looking to make a career change, it is essential to take the time to understand their strengths and weaknesses, interests, skill set, and preferences; this is known as reflective research. Knowing yourself in depth will enable you to determine what kind of roles and environments you want to pursue.
It is helpful when researching potential jobs to make a list of criteria that is specific and detailed. Start by thinking about what type of role would best suit your skillset. Consider whether you prefer an individual contributor role or one that requires team collaboration.
Ask yourself if you prefer working on multiple projects or just one project from beginning to end. Be sure to identify if any organizational structures excite you or any technologies with which you have experience. Additionally, consider your desired commute time, work hours, and other workplace amenities, such as flexibility for remote work or the ability for growth opportunities.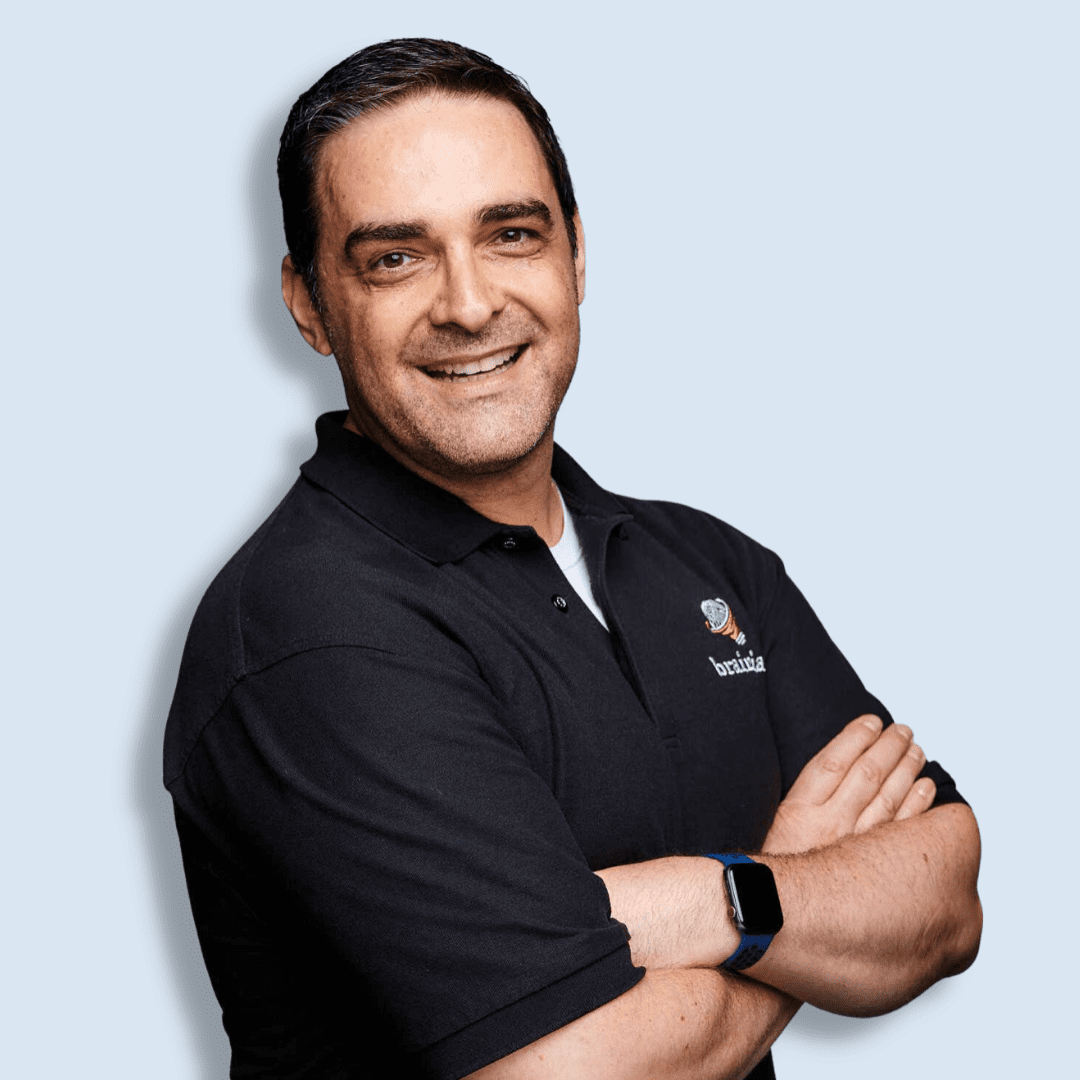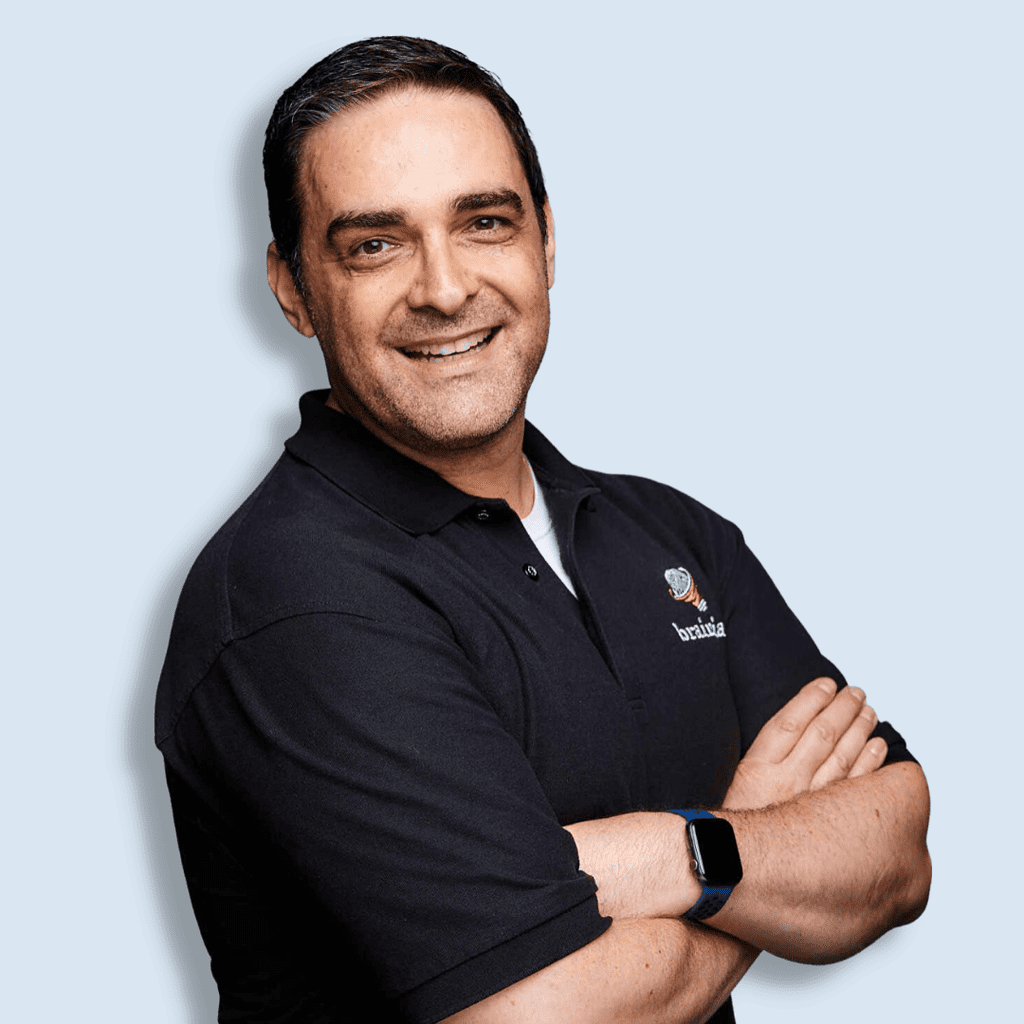 Get practical Salesforce advice in your inbox!
Feeling overwhelmed by everything you have to do as a Salesforce Admin?
I know how it feels.
I created the FREE Brainiate Newsletter – to help you stay up-to-date with the latest Salesforce news, advice, and product recommendations.
Sign up for my newsletter and get all that information right in your inbox – without having to search for it yourself. You'll be able to focus on your projects with peace of mind, knowing you're always up-to-date on the latest Salesforce updates.
Click the button below and sign up for my FREE Brainiate Newsletter today!

Knowing yourself can also help in interviewing processes for prospective roles. Knowing your strengths and weaknesses will enable you to highlight examples demonstrating those skills during interviews with hiring managers. Additionally, understanding your values can be beneficial when negotiating salary offers, as having rhetorical solid arguments can prove invaluable in getting the most out of a job offer package.
Finally, reflective research should also include self-reflection on how much risk-taking one is willing to engage in while making a career move, such as relocating for a better opportunity or transitioning into an industry that may require more training than what was previously acquired through experience. Considering all aspects of a job search process clarifies where best fits one's goals and ambitions.
Things to consider
1. Your skills
The first thing you should consider is what skills you have to offer. Make a list of your hard and soft skills, and think about which would be most valuable in your next role. For example, excellent communication skills would be a valuable asset if you're looking for a job in customer service.
2. Your experience
Your experience is also essential to consider when looking for a new job. Think about the types of roles you've held in the past and the knowledge and skills you've gained from each one. For example, previous experience leading and motivating a team would be beneficial if you're looking for a job in management.
3. Your goals
It's also essential to think about your long-term goals when considering a new job. What do you want to achieve in your career? What kind of lifestyle do you want to have? Answering these questions will help you narrow your options and find the right job.
4. Your work schedule
Your work schedule is another important consideration when looking for a new job. Do you want a full-time or part-time role? Are you willing to work overtime or on weekends? Knowing the answer to these questions will help you find positions that fit your lifestyle.
5. Your salary requirements
Your salary requirements are also essential when searching for a new job. How much money do you need to earn to support yourself or your family? Do you have any debts or financial obligations that need to be considered? Answering these questions will help you find a financial position that meets your needs.
6. Your location
Your location is another crucial factor when looking for a new job. Are you willing to relocate for the proper position? If not, what geographic areas are you willing to search in? Knowing the answer to these questions will help narrow down your options and save time during your job search.
7. Your company culture preferences
When considering a new job, you must consider the type of company culture you prefer. Do you want to work for a large corporation or a small business? Do you prefer a traditional office setting or a more relaxed environment? Consider these factors when searching for your next role so that you can find an organization whose culture is a good fit for you.
8. Timing
Finally, timing is an important consideration when looking at new job opportunities. Are you available to start immediately, or do you need time to give notice at your current position? Are there other commitments in your life that might interfere with taking on a new role (e.g., school, family)? Keep these factors in mind as you begin your search so that you can set realistic expectations about timing and avoid any stressful surprises down the road.
Identify What You're Looking For in a Salesforce Job
Salesforce Admins need to take the time to identify what they want in a job. Knowing where to look for jobs and how to search for them effectively can be difficult without that knowledge. This effort does not have to be overly complicated; by taking a few simple steps and assessing some essential criteria, Salesforce Admins can create an actionable plan tailored specifically to their goals and needs.
The first step is to identify the type of position desired. While this may seem obvious, a wide variety of roles are available within Salesforce itself, and understanding which one is most relevant will help narrow down the search.
Some key questions include:
What type of environment are you looking for?
Do you have preferences on company size or culture?
Is it essential that you work with a specific technology stack or toolset?  
Once these criteria have been determined, Salesforce Admins can look at specific positions within those realms.
The next step is considering the required skillset. This includes technical abilities as well as non-technical ones such as communication and problem-solving. For example, experience with Lightning Components or Apex development would be advantageous for specific roles, but so would teamwork skills or prior managerial experience.
Having a clear understanding of this allows Salesforce Admins to focus on jobs that require their particular set of skills without wasting time applying for ones that don't match up. 
Finally, Salesforce Admins should consider the potential benefits of different positions. In addition to salary and other monetary compensation packages, this could include flexible working arrangements or professional growth and development opportunities. By comprehensively understanding what they're looking for in a job, Salesforce Admins can make informed decisions about where they apply and potentially end up landing better roles than expected!
Check Out the Salesforce Admin Jobs on the Market
Finding a job as a Salesforce professional can be a challenging task, but there are creative ways to make it easier!
Traditional job sites like Indeed and Monster are great tools for Salesforce Admins looking for new job opportunities. These sites are searchable by location, type of role, industry, and other criteria. Additionally, they contain helpful information such as company reviews, salary ranges, and career advice.
Another great tool is LinkedIn. With so many users worldwide, it's an excellent platform for networking and finding Salesforce-related roles across the globe. By joining relevant groups related to Salesforce Administrators or searching for jobs using the hashtags #SalesforceAdmin or #SalesforceProfessional on LinkedIn's Jobs section, Salesforce Admins can easily find job postings that fit their desired criteria. Plus, once you've applied for jobs through these channels, you can connect with recruiters who specialize in placing qualified Salesforce professionals within companies. 
On top of that, being active in online communities like the Salesforce user group and Stack Exchange can also be incredibly beneficial when finding new opportunities. Participating actively in discussions with peers and colleagues in these forums can demonstrate your knowledge and expertise while building relationships with potential employers and clients. Additionally, many organizations offer events such as webinars or conferences that provide networking opportunities that could be helpful when searching for a new role.
With all these resources available to you – from traditional job sites to online platforms – finding a job as a Salesforce professional should not seem so daunting anymore!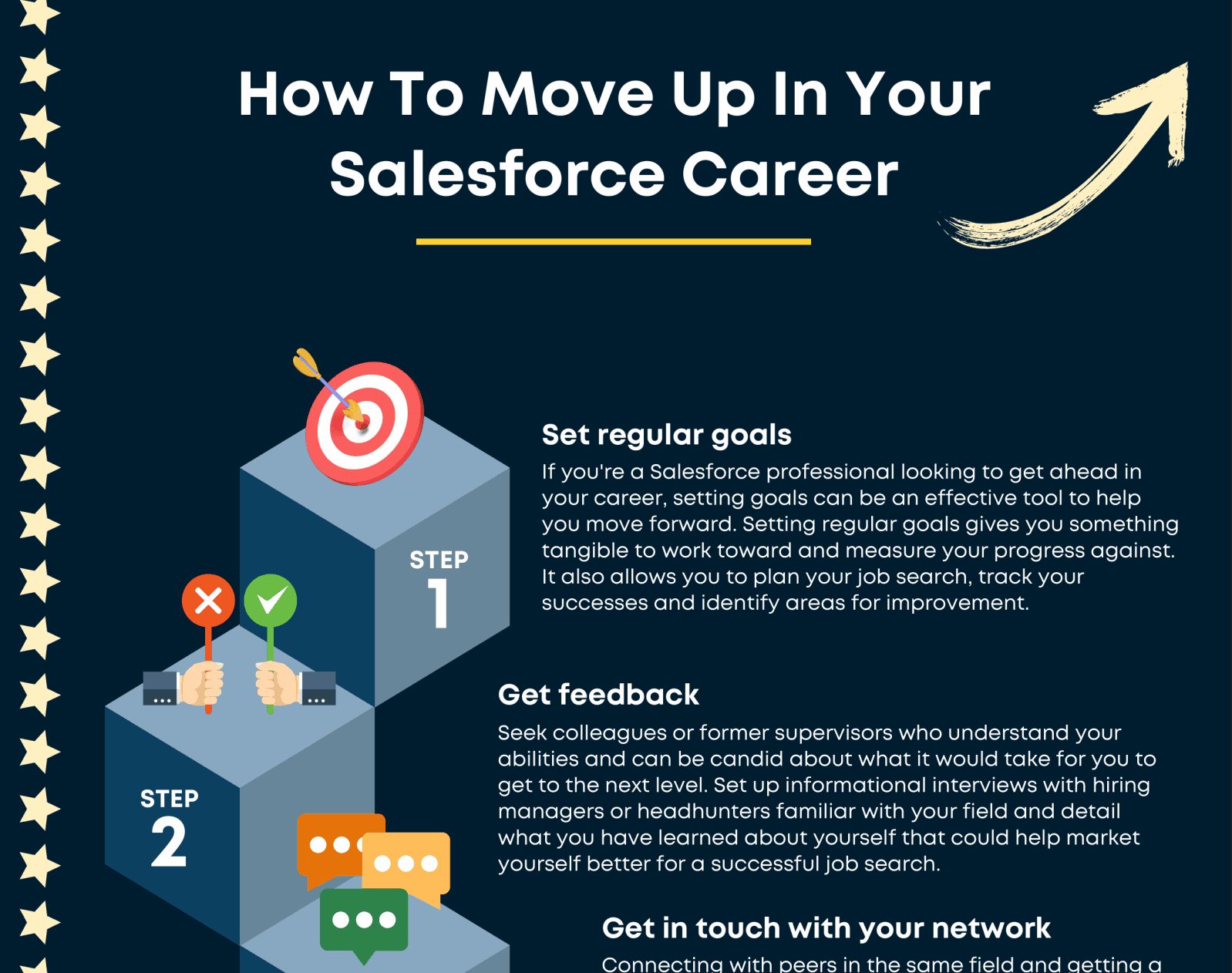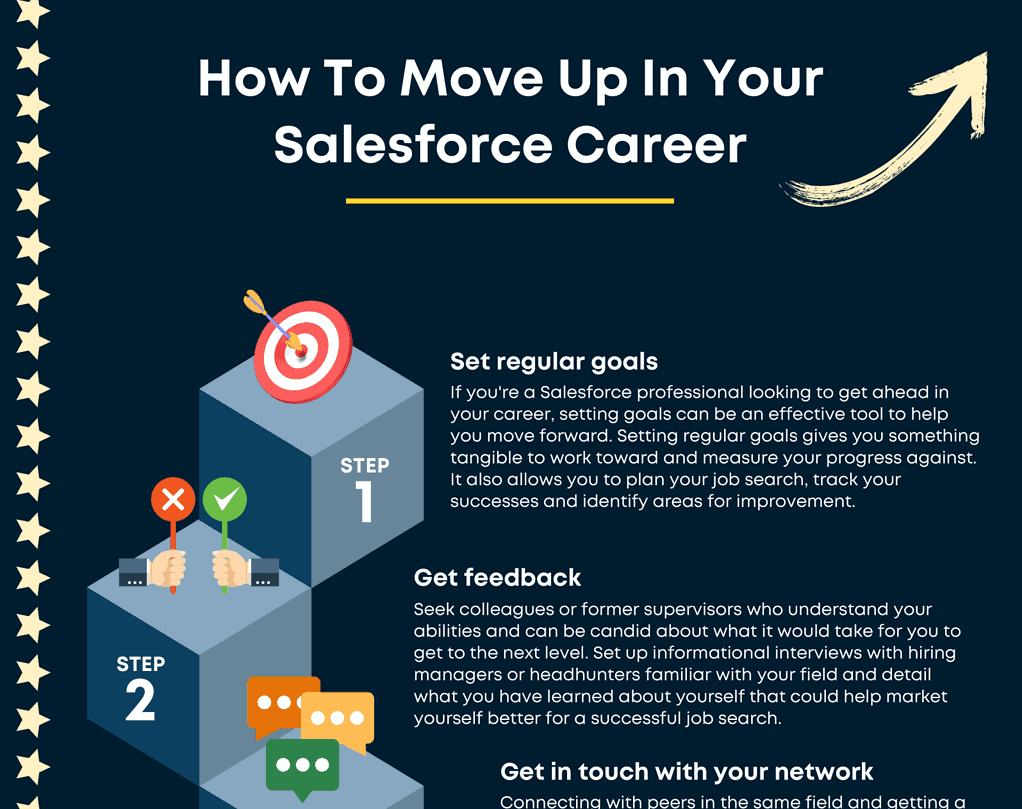 Free checklist: How to Move up in your Salesforce career
If you're looking for a Salesforce job, trying to improve your career and boost your income, you'll want to download this checklist!
With easy-to-follow and practical advice, this checklist will give you the roadmap to follow to position your Salesforce career for success!
Apply to Salesforce Jobs That Interest You
Take some time to research the job openings available and decide where you want to focus your efforts. Consider looking at postings from companies you know and trust and other industries or positions that may be related to Salesforce. Pay attention to the job requirements listed in each post so that you can tailor your application accordingly.
Take the extra time to customize your resume and cover letter for each position you apply for. Your resume is a great way to showcase your Salesforce skills and experience, so make sure it's well-written and highlights any special projects or accomplishments that could help you stand out from the competition. Additionally, consider updating your LinkedIn profile with relevant experience or certifications that could help draw potential employers' attention.
Don't forget networking – it's a powerful tool for finding a new role in Salesforce! Connect with industry professionals, attend industry events and conferences, or join professional organizations like Women In Tech geared towards specific roles in Salesforce. It's also helpful to stay up-to-date on industry news – read articles and blogs related to Salesforce topics and learn as much as possible so that when an opportunity arises, you're prepared. 
In addition to these steps, use applications like Indeed or Glassdoor to apply directly for available jobs in the field. Make sure your applications stand out by optimizing them with keywords related to Salesforce skills and customizing each one according to the requirements of each role. Also, review resumes of successful applicants who applied before you—it can give you some insight into what hiring managers are looking for in an ideal candidate!
Finally, make sure you follow up on applications once they've been submitted; reach out via email or phone call if no response has been received after two weeks or more have elapsed since submitting your materials for consideration. 
These steps will help you find the perfect Salesforce role and ensure that employers recognize your hard work in applying for relevant positions!
Prepare for Your Salesforce Job Interview
As a Salesforce Admin, you may consider finding a new job. Interviews are an integral part of the process, and there are many steps to ensure your interview experience is as successful as possible. Preparation is vital; with these tips, you can set yourself up for a great interview experience.
First, it's essential to research the company and understand what it does. Make sure you have a basic understanding of their products or services and how they relate to Salesforce. Pay attention to recent news or developments at the company so you can highlight relevant areas that demonstrate your expertise. Knowing the company shows that you took the initiative in preparing for the interview.
Next, it's essential to practice answers to common questions that might arise during an interview related to Salesforce. This could include questions such as "What have been some of your biggest successes with Salesforce?" or "How would you go about solving a problem on a project involving Salesforce?"
Preparing answers ahead of time will help ensure that you can answer confidently and in an organized manner during the interview. Additionally, prepare questions for potential employers as this demonstrates interest in their organization and position.
Finally, dress appropriately for the occasion and arrive early for the interview. Greeting your interviewer with a smile and firm handshake is also important! It's best to try to remain positive throughout the interview – even if you don't feel ready – so you come across as confident and capable.
Preparing for an interview is crucial for finding a successful role within Salesforce. Understanding the company; researching common questions; practicing answers; arriving early; dressing appropriately; remaining positive; greeting warmly; having confidence; showing interest by asking relevant questions – these are all invaluable qualities that will help increase your chances of success when looking for your next job within Salesforce!
Negotiate Your Salary for Your Salesforce Job
Negotiating your salary is an essential part of any job search. A successful negotiation can make the difference between settling for a lower wage and achieving your desired earning potential, so it's essential to approach the process with confidence and knowledge. Before negotiating your salary, it's essential to research salaries in similar positions at the same company or in other companies in the same industry. This will give you a better idea of fair market value. Additionally, research recent salary surveys or reports to get current data on salary trends in the Salesforce industry.
Once you understand the average salary range for a Salesforce role, it's time to start preparing for your negotiation. Before speaking with a potential employer about money, consider any skills or qualifications that might set you apart from other candidates, and be sure to highlight them during the conversation.
Also, consider what is most important to you regarding compensation – do you need more vacation days? Is tuition reimbursement critical? Knowing what matters most will help ensure you are prepared when negotiations begin. 
When it comes time for actual negotiations, start by expressing appreciation for the opportunity and then ask questions about the specific features of their offer, such as vacation days, health benefits, etc. Be sure to remain friendly and professional, even if aspects of their initial offer don't meet your expectations. Listen carefully and try to negotiate from a position of strength rather than desperation. If they don't budge on specific points, suggest alternatives such as additional paid time off or flexible hours which may benefit both parties.
Reaching a mutually beneficial agreement during salary negotiations can take some effort, but having intense preparation and understanding market values beforehand will help ensure that your experience is successful, whether you're looking for a new job or negotiating with an existing employer. So do your homework, always be respectful and honest throughout negotiations, and don't forget to celebrate when everyone agrees on terms!
Give Yourself Time to Adjust to Your New Salesforce Job
Once you've landed the Salesforce job of your dreams, it can be daunting to start. Even if you feel adequately prepared and confident in your abilities to excel within this role, the transition from an application process to daily work can be intimidating. Luckily, with a few tips, you can make the adjustment process much smoother and start on the right foot right away.
First and foremost, giving yourself enough time to adjust and get comfortable with your new job is essential. You should take a moment before diving into the deep end to become familiar with the environment – including any culture shock that may come with an unfamiliar setting – and assess how best to apply your skillset for maximum success. This may involve studying company policies and procedures, learning about existing projects or clients, getting acquainted with coworkers, or familiarizing yourself with customer service or billing processes. All of these tasks require extra time for you to get accustomed.
Additionally, understanding your manager's expectations is essential for ramping up quickly in a new role. Don't be afraid to ask questions about what is expected of you both short-term and long-term; this will help ensure that you can meet those expectations swiftly. It is also beneficial to check in regularly with your manager so that they know you are putting effort into adjusting quickly while ensuring that accountability remains high throughout the onboarding process.
Finally, as a Salesforce Admin starting at a new company, there might be specific tools or applications that you don't have access to right away; don't forget to factor this into the timeline of adjusting to your role by making informed decisions on how soon these items must be acquired for productivity levels remain high. Considering all these points when transitioning into a new job will make implementing yourself easier and help reduce potential stressors due to miscommunication or unmet expectations.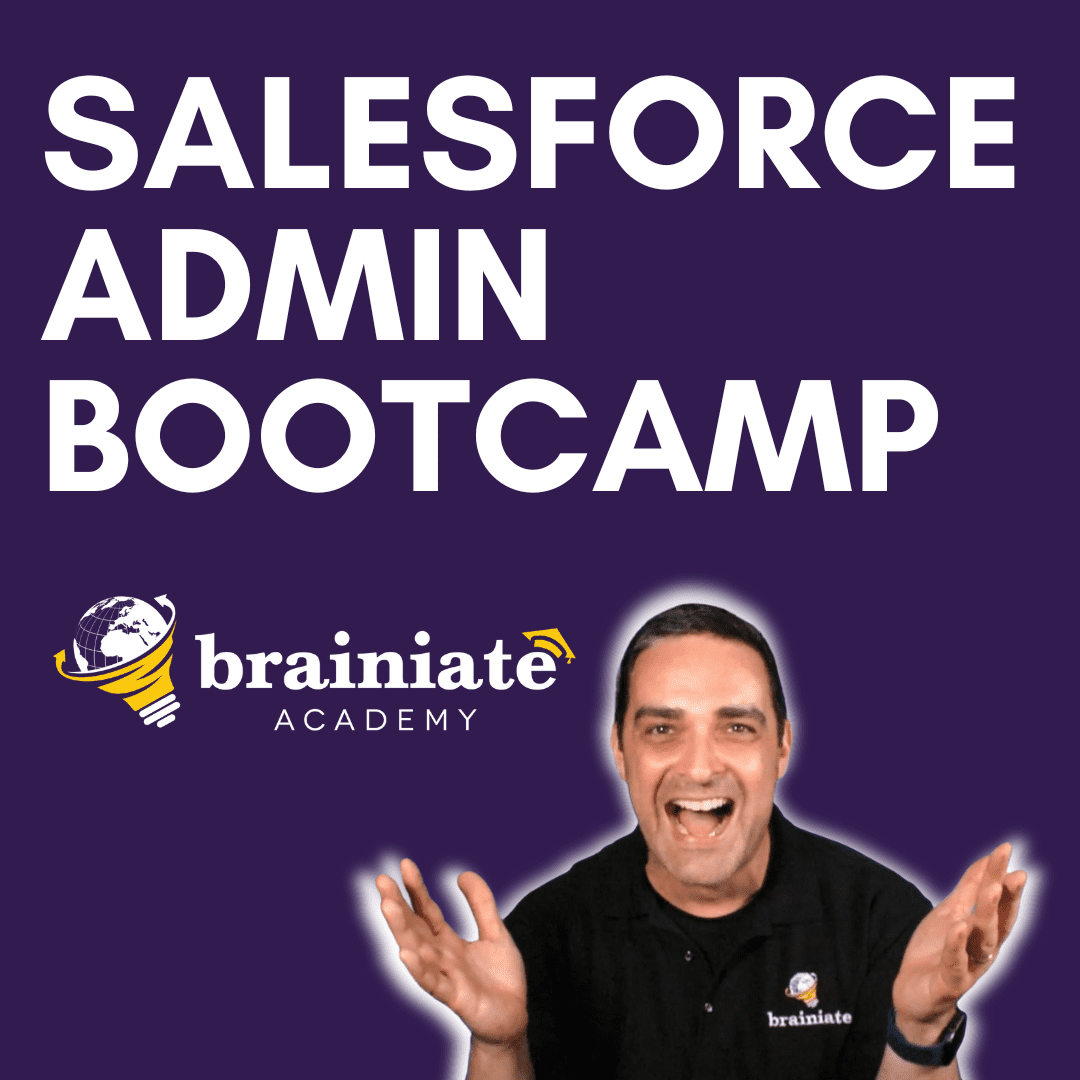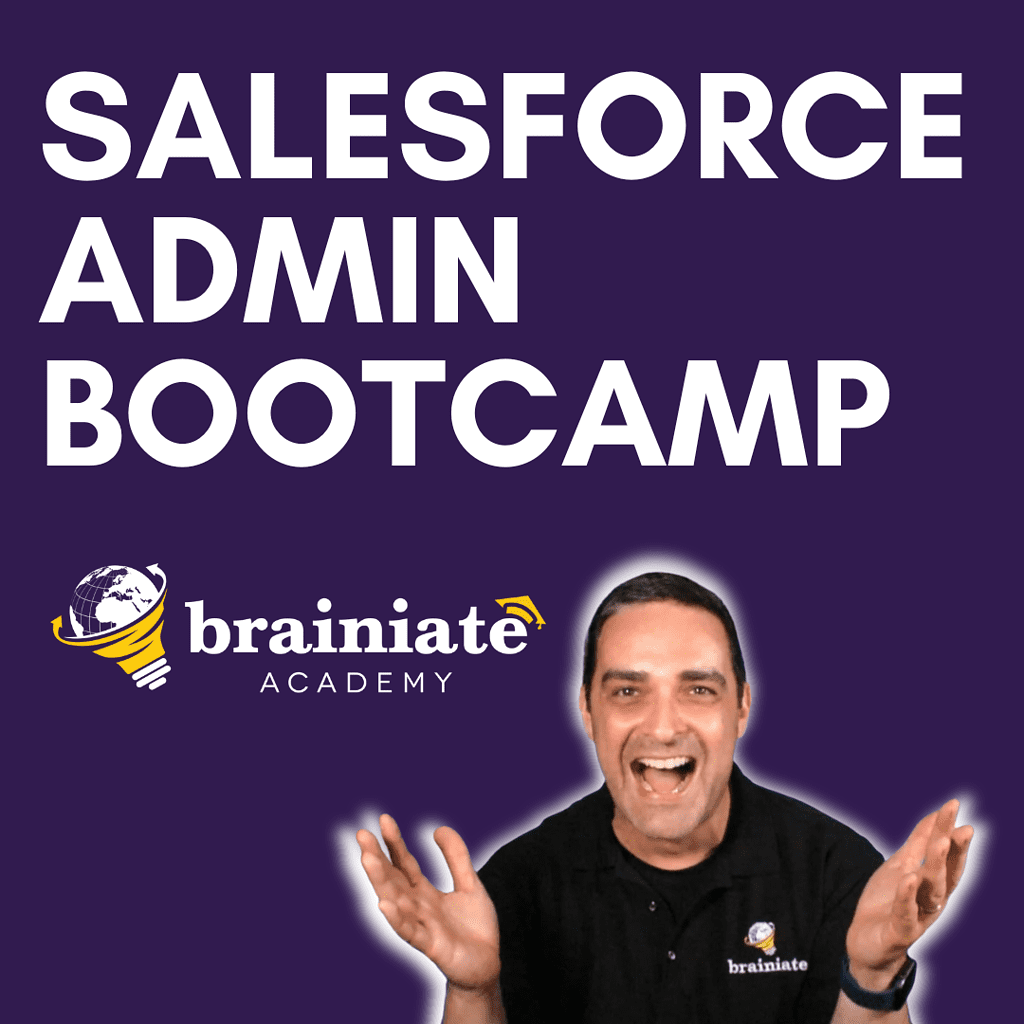 Jumpstart your future as a Salesforce professional today!
Are you looking for the best way to expand your job prospects and capitalize on the growing career opportunities in the Salesforce market?
Look no further!
This course will give you all the skills, knowledge, and on-the-job expertise you need to succeed as a Salesforce Admin.