Backup Solutions for Salesforce: How to Choose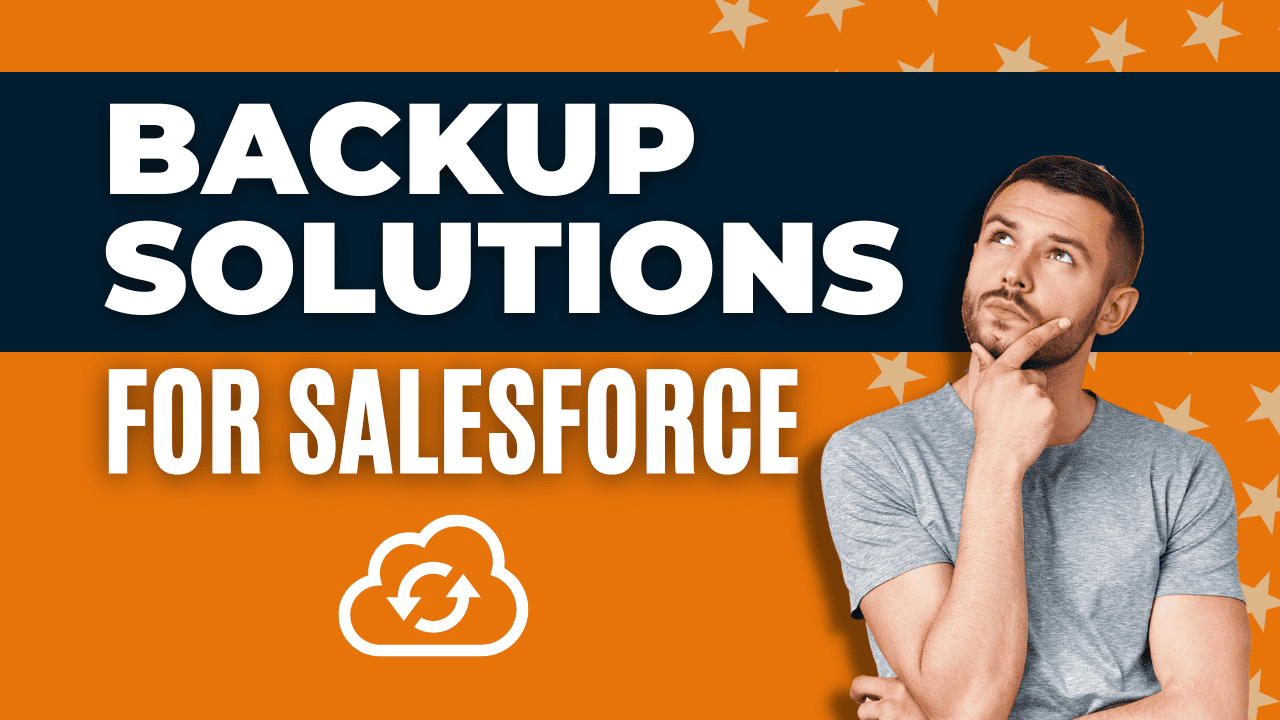 Estimated reading time: 6 minutes
Steve was having a great day at Shiny Shoes, Inc. He had just finished setting up the Salesforce system for a new client and felt proud of his work when he got an urgent call from one of his colleagues in marketing. His colleague told him that they had turned on the integration between Mailchimp and Salesforce without testing it first, and over 15,000 contacts in Salesforce were now displaying erroneous data.
Steve's panic was palpable; this could be a massive problem for the company if not resolved quickly. But then he remembered something: Shiny Shoes, Inc already had an automated backup solution from the AppExchange installed in their system! With relief flooding him, Steve immediately began restoring the data to its original state with minimal downtime. He breathed a sigh of relief as all the contacts were restored successfully.
Afterward, Steve and his colleague discussed what happened and how important it is to always plan out integrations carefully before turning them on – especially those involving large amounts of data! From then on, everyone at Shiny Shoes took extra precautions when creating new integrations so that nothing like this ever happened again.
Introduction
The importance of data backup can never be overstated. Losing critical business data can mean losing customers, revenue, and even your business entirely. As a Salesforce admin, you ensure that your company's data is adequately backed up and stored. But with so many backup solutions on the market, how do you choose the right one for your needs?
This blog post will explain what to look for when researching a backup solution for Salesforce and help you decide which is suitable for your organization.
By the end of this post, you should understand what features to look for in a backup solution. So let's get started!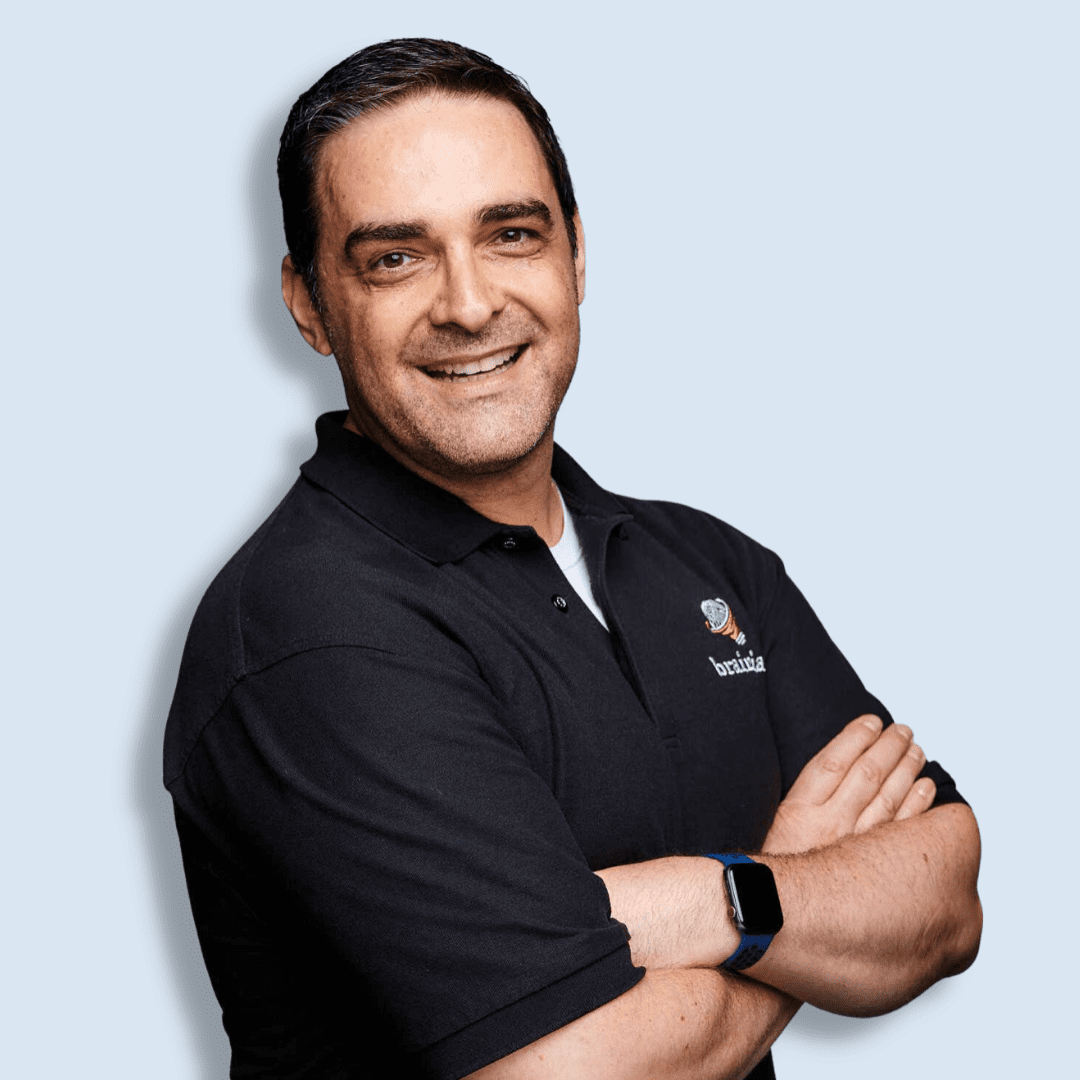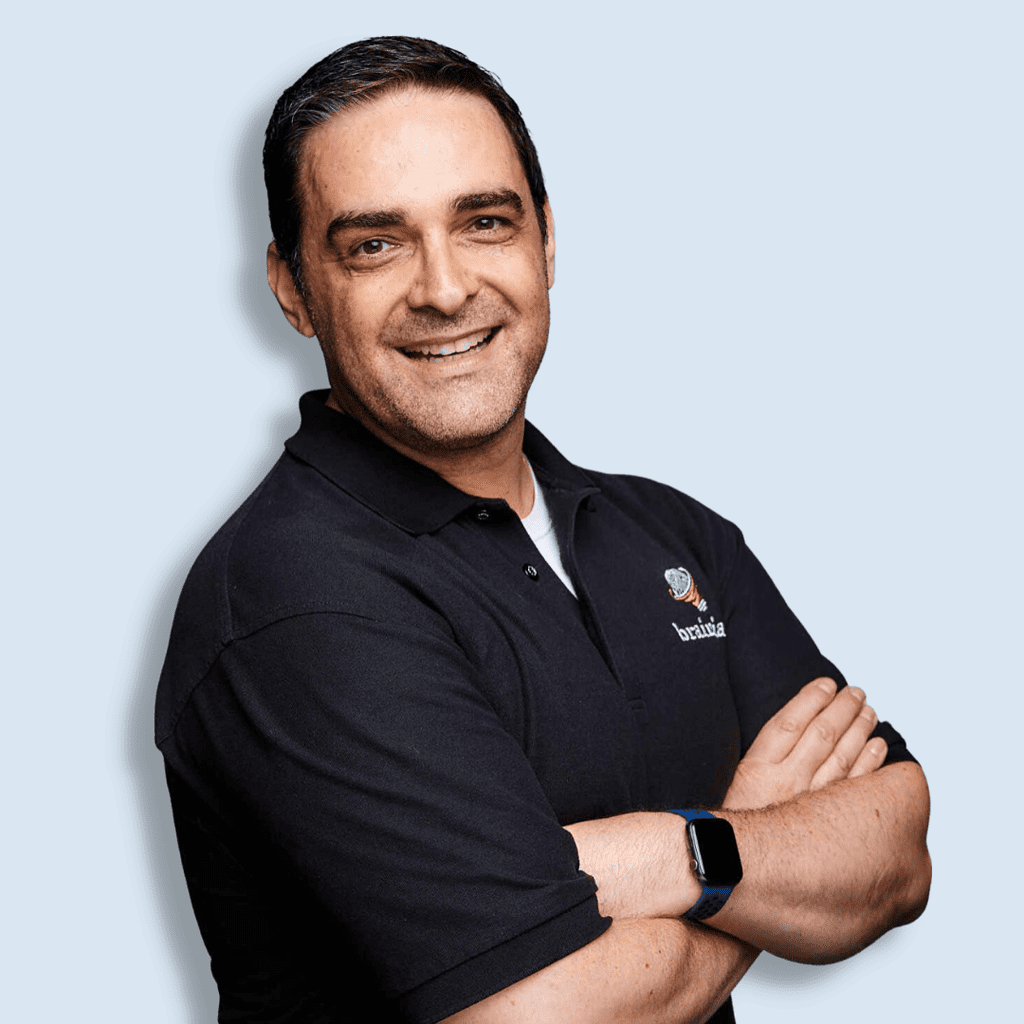 Get practical Salesforce advice in your inbox!
Feeling overwhelmed by everything you have to do as a Salesforce Admin?
I know how it feels.
I created the FREE Brainiate Newsletter – to help you stay up-to-date with the latest Salesforce news, advice, and product recommendations.
Sign up for my newsletter and get all that information right in your inbox – without having to search for it yourself. You'll be able to focus on your projects with peace of mind, knowing you're always up-to-date on the latest Salesforce updates.
Click the button below and sign up for my FREE Brainiate Newsletter today!

Why You Need a Backup Solution for Salesforce
A reliable backup solution for Salesforce is essential because it can help protect companies from data loss and reduce the likelihood of experiencing critical issues. Salesforce is a powerful tool, but it's not immune to data integrity problems that can lead to significant downtime if not addressed quickly. A backup solution minimizes the risk of losing important customer and business information due to accidental changes or malicious attacks.
Regular backups can also help restore deleted records, preventing tedious re-entry work that could have been avoided with a secure backup plan. Additionally, backing up data regularly provides an easier way to move data between different Salesforce instances. This enables users to migrate from one version or system to another without manually entering all the records.
A backup solution for Salesforce also offers increased flexibility when running tests in various environments. When making changes or testing new features, a safe environment is vital for any organization using Salesforce. With a reliable backup in place, admins can ensure that any changes or experiments don't affect production systems and cause disruption for users.
Having a comprehensive backup plan doesn't just reduce the risk of data loss; it also helps maximize user efficiency within Salesforce by allowing admins to recover quickly when something goes wrong. In addition, it makes it easier for admins to maintain compliance with regulations since they will always have access to secure copies of sensitive information should they need them in the future.
Overall, having a backup solution for Salesforce is an investment that pays off in both peace of mind and cost savings over time. It offers the security and reliability businesses need when utilizing this powerful platform and gives admins the confidence to know their data is safe from potential mishaps or malicious attacks.
What to Look For in a Backup Solution
1. Ease of Use
One of the most important things to look for in a backup solution for Salesforce is the ease of use. The solution should be easy to set up, configure, and use on an ongoing basis. Additionally, the solution should have a user-friendly interface that makes it easy to find and restore data.
2. Automatic Backups
Another critical feature to look for in a backup solution for Salesforce is automatic backups. The solution should automatically back up data regularly so that you don't have to remember to do it manually. Ideally, the solution should allow you to specify how often you want backups to occur.
3. Encryption
Another critical feature to look for in a backup solution for Salesforce is encryption. The backup files are encrypted, so only authorized users can access them. This is important for security purposes, as it helps to protect the data from being accessed by unauthorized individuals.
4. Versioning
Another thing to look for in a backup solution for Salesforce is versioning. This means the solution keeps multiple versions of each file, so you can restore an older version if necessary. This can be useful if you accidentally delete or change a file and need to revert to the previous version.
5. Flexible Restore Options
Another essential feature of a backup solution for Salesforce is flexible restore options. The solution should allow you to restore data to any point in time so you can undo any changes made since the last backup occurred. Additionally, the solution should allow you to restore data to a new Salesforce instance, which can be helpful if your current instance becomes corrupted or damaged.
Check out these backup solutions from the AppExchange!
How to Choose the Best Backup Solution for Your Needs
Choosing the best Salesforce backup solution for your company's needs can be complex and time-consuming, but it doesn't have to be. To start, take some time to assess your current needs and what type of data protection requirements you have. Consider the amount of storage space you need, how often you plan on backing up your data, how easily accessible the backups should be, and any other requirements that are specific to your business.
Once you've identified your core requirements, it's time to narrow down potential solutions. There are a few key factors to consider before making a selection: features and functionality, cost and pricing options, security standards, scalability for future growth, customer support, speed of operations (backup and restore), ease of use for admin and users alike; as well as compatibility with existing systems or applications. You may also want to check if the vendor has received industry awards or recognition from significant publications or organizations.
When reviewing backup solutions, look closely at their different features and decide which will help meet your particular needs most effectively. Many providers offer additional services, such as 24/7 technical support or automated backups. Ask relevant questions about alerting systems if something goes wrong with the system or database so you can receive immediate notifications when needed. It is also essential that the vendor is compliant with any laws about data privacy in your country. Finally, ask them about their recovery assurance guarantee, which tells you how quickly they can recover lost data in an emergency or disruption.
Finally, never underestimate the importance of convenience when choosing a Salesforce backup solution for your business's needs – there's no point in selecting a product if it won't fit smoothly into your existing workflow or infrastructure! Ideally, it should seamlessly integrate with other systems within your organization so that all stakeholders can use it without going through too much training or effort.
Additionally, check out user reviews from trusted sources such as Capterra or G2Crowd, where customers discuss their experiences using different platforms so that you can make an educated decision based on actual feedback from past users.
Considering all these considerations, selecting the best Salesforce backup solution for your company's needs doesn't have to be overwhelming – remember to do thorough research on each potential candidate before making a final selection!
Conclusion
Now that you know why you need to back up your Salesforce data and what to look for in a backup solution, it's time to decide which one is right for you. Consider your needs and budget, then take the plunge and sign up for a trial of the best Salesforce backup solution for your business.