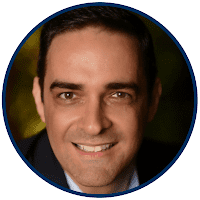 My name is David Giller. I was born and raised in NYC. When I was in college, I got swept up in the hype of L.A. Law and decided that I wanted to be an attorney so that I can save the world.
Yes, I envisioned myself as an attorney in a large law firm, helping the unfortunate and underprivileged.
After completing my undergraduate studies at Brooklyn College, I went to law school at Syracuse University, where I learned to think logically, understand different perspectives, and how to process and retain mass amounts of information on limited sleep and lots of caffeine.
After law school I passed and was admitted to the bar in NY, NJ and Washington DC.
While I practiced law for a few years (and I do have many funny stories to share about that), I was always enthusiastically interested in the business world as well.
In fact, if Syracuse wasn't so darn expensive (and cold) I would have pursued a joint JD/MBA degree.
I found entrepreneurship, business management, marketing and all things technology completely fascinating.
Thankfully, I've been lucky enough to have many incredible career opportunities land on my lap unexpectedly. Although I spent lots of money on my law degree, I decided to put it aside and pursue my passion for the business world.
When I was in my 20s, I found myself working for several large, impressive companies – responsible for marketing and product development initiatives on a massive scale.
Through a wild turn of events, I ended up in Rockefeller Center, sitting for an interview for an IT Project Management role for NBC. I remember turning to my soon-to-be-manager (during the interview) saying:
"I don't even know what I'm doing here. I was a philosophy major and I went to law school. I'm an attorney. What the heck am I doing here? As much as I love technology I haven't programmed or done any coding whatsoever in my life. Also…I don't even know anything about the media and entertainment industry!"
She calmly looked at me and replied:
"David, as an attorney, you know how to think logically, reason with people and you have presentation and communication skills that allow you to speak to the most senior executives in the company with clarity. If you love technology, we can teach you everything you need to know about IT. In fact, you don't need to do any programming or coding whatsoever. We need someone who can work with the business, understand their business processes and then translate that to the programmers so that they can do the coding and work with you to confirm that they've delivered what the business requires."
I thought about it and said:
"If that's all it is…I can do that."
From that very moment, my career took an unexpected turn into the world of technology.
I'm not complaining, by the way.
Working at NBC was a pretty awesome experience. Seeing celebrities on a regular basis (in the elevator, the cafeteria, in the hallway and even the bathroom) became routine.
Yes, I do have many funny stories that I can share….but only a few pictures.
At NBC, I became an IT Project Manager for the Law Department (considering my background) and the Publicity & Corporate Communications Department.
Working closely with the publicity team gave me many opportunities to meet many fascinating personalities and enjoy lots of the behind-the-scene dynamics involved in the entertainment industry.
I was responsible for a home-grown tool that allowed the NBC publicists to manage the mass distribution of press releases to specific distribution lists, based on the content, geography, business unit and topic.
During the Olympics, I was essentially "on call" in case any publicist had trouble sending out the latest stats from the Olympics through our home-grown tool.
I was also responsible for the NBC intranet site, pulling together content across all divisions of NBC, ensuring that the each group had relevant, timely and appropriate content available to the broader NBC employee community.
I was lucky enough to work on the merger of NBC and Universal, where I flew out to Universal Studios on a regular basis to work with the Law Department and Publicity groups over at Universal Studios. My role was to ensure that both sides of each organization functioned as a cohesive group after the merger was complete.
Working on the Universal lot was tons of fun, and yes, I got to enjoy the rides at the theme park without waiting on lines, got to see the working lot and functioning sets for TV shows and movies whose names were not yet known to the public.
I got to ride the "golf carts" on the Universal lot, whizzing by the trams filled with tourists. I got to attend a company Halloween party in the Universal Theme Park…which was pretty fascinating! ..Yeah, these guys really know a thing or two about costumes and makeup.
Yes, I got to walk around on the sets of various NBC shows, including NBC News, Dateline, Saturday Night Live, Conan O'Brien and other shows.
Yes, I got to attend a live shows like Saturday Night Live & Conan O'Brien. In fact, one particular Saturday night my wife and I were out with friends in Manhattan and on a whim we decided to stop by Rockefeller Center. I got us into the dressing room of SNL during the live performance. We got to watch the monitors to see what was being broadcast while seeing the organized commotion in the dressing room where cast members were frantically changing costumes and getting their hair and makeup done before heading back on stage.
Yes, I got to meet lots of celebrities…by the way, they are humans just like the rest of us. Most of them are super-sweet people in person.
Yes, I got to attend lots of very cool events. They were fun, they were memorable…but they really did not change my life. Big whoop!
Yes, I got to watch the internal "raw live feed" from the Today Show studio, where the absolute funniest, uncensored parts of the show happen during commercial breaks where the hosts and the guests talk about their weekends, their families, current events and anything else that's on their minds.
Yes, I did have many embarrassing moments with many celebrities, including:
Not having a clue who Amorosa or any of the other contestants from the first season of Apprentice, even though they regularly sat in the office next door to me when doing their radio interviews and coordinating their schedules;
Standing innocently in the elevator as Stone Phillips was getting out and Matt Lauer was trying to walk in – but they were holding up the elevator while chit-chatting about their weekends;
Having a stare-down with Tom Brokaw after 9/11 when they implemented strict security to get in and out of the building, and I was curious to see if the security guard would make him show his employee ID;
Working out at the NBC gym with newscasters, hosts of the Today show while watching and commenting on the internal monitors watching rehearsals of SNL and raw news footage being prepared for that evening's broadcast;
Meeting Howie Mandel on the red carpet at Upfront, trying to shake his hand. Apparently I'm the only person on earth who didn't know he's a germaphobe. ..By the way, he was incredibly sweet, very gracious and he was happy to joke around with me and chat quite a bit;
Meeting many celebrities on the red carpet (I volunteered to help my colleagues in publicity manage Upfront for a few consecutive years), and quite a few celebrities introduced themselves to me, asking me which show I was on. I had to explain that I wasn't an actor, but was just a geek from the IT department who was volunteering to help out my colleagues coordinate the event;
Sitting with my parents at an NBC Upfront at Radio City Music Hall, only to discover that Michael J. Fox and his wife were sitting right next to my dad…and my father had no clue who he was.
Almost getting into a car accident with Steven Spielberg on the Universal lot because I was making a u-turn right by the entrance as he was eagerly trying to get to work.
After several years at NBCUniversal, I left to another division of GE: GE Capital.
At GE Capital I was introduced to the concept of a CRM, and I became responsible for the implementation of Siebel Marketing & Siebel Analytics across GE Capital Americas.
Around 2008, GE Capital decided to move from Siebel to Salesforce and my manager told me that I would be helping to migrate some of our business units over to Salesforce.
I found the Salesforce platform to be incredibly flexible, very user-friendly, and easy to learn. In a nutshell, I fell in love.
As my Salesforce-related responsibilities at GE Capital grew, I decided that I wanted to reignite my entrepreneur passion. I decided to open up Brainiate, to deliver Salesforce Training & Consulting services to my clients.
Through Brainiate I can take my broad business, marketing, technology background, the best practices and methodologies I learned at NBCUniversal and GE Capital – and apply them to other organizations to help them become leaner and more efficient on the Salesforce platform.
While many Salesforce consulting companies are made up of experienced and talented developers, very often those developers have zero experience in creating or modifying the core underlying business processes that drive business success.
Most developers struggle when they find themselves across the table from non-technical business leaders who are explaining how they generate leads, win new business and manage their customer relationships.
Most developers haven't been responsible for creating, marketing and selling a product line.
Increasing market share, generating product awareness and closing deals can't be taught to a computer programmer in a two hour conversation, much the same way you cannot teach someone how to drive a car without having them get behind the wheel of a car.
I created Brainiate to fill a need that I've identified in the marketplace today.
Brainiate helps business leaders who either don't care, don't understand or are too overwhelmed by Salesforce technology.
Once my clients share their business goals, challenges and objectives, we go ahead and prepare their Salesforce environment to dramatically transform their internal operations.
By doing so, we help unlock the power of Salesforce for organizations, allowing them to streamline, simplify and automate their business processes with elegance and ease.
My family life:
I currently live in northern New Jersey, about 20 minutes away from midtown Manhattan, with my amazing wife and four incredible kids.
When I am not working I typically spend quality time with my family and friends – enjoying lots of quirky, fun and embarrassing moments together.
As you can imagine, these get-togethers typically involve lots of food, usually parties (my wife and I love to host) and always lots of laughter.