Create Contracts in Salesforce With Conga: Why You Need This App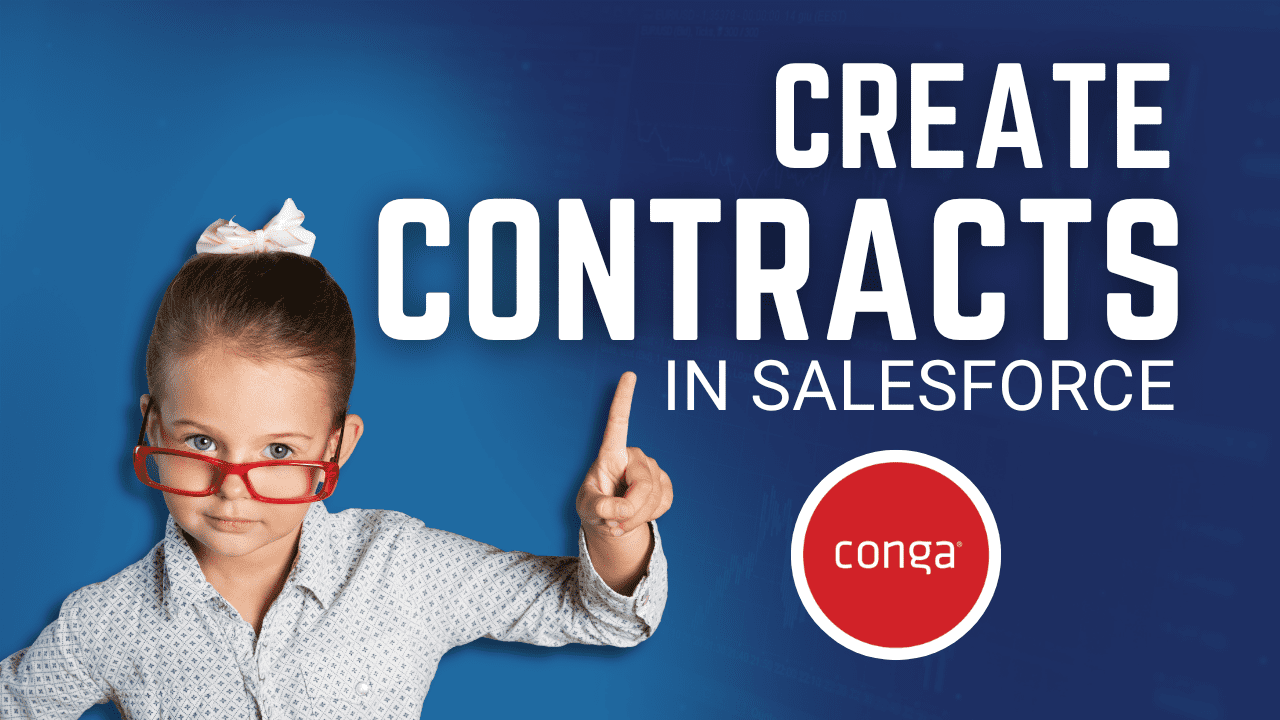 Estimated reading time: 8 minutes
Introduction
Are you a Salesforce Admin looking for ways to streamline how your sales team creates contracts in Salesforce?
Creating contracts can be an uphill task, and it's easy to make costly mistakes. That's why more and more organizations are turning to Conga Composer – an efficient and reliable app that simplifies how your team will manage contracts moving forward.
Conga Composer is the perfect solution for sales teams that need a fast, reliable, and cost-effective way to create a contract. It helps simplify workflows and reduce errors, saving companies time and money each time a new contract is needed.
In this article, we'll discuss how Conga Composer can help your colleagues in sales create documents quickly and accurately while reducing costs associated with manual contract creation.
We'll highlight the core contract template features of the app that make it an essential tool for generating contracts using the field values you already store in Salesforce. As Salesforce records get updated, the values pulled into your contracts are automatically updated accordingly. Conga Composer can dramatically streamline your team's workflow from rapid document assembly to automated follow-up tasks and automatically pull in the Opportunity start date upon contract creation.
We'll also discuss how using Conga Composer can help improve accuracy by leveraging contract templates and how Conga's integration with several digital signature solutions can create a "hands-free" process for any sales rep on your team to get contracts out to customers without ever opening a word processing document. Leveraging Conga Composer to auto-populate your contract data through the data pulled from Salesforce (including the opportunity record or any related list) will help your sales reps work more efficiently than manual cutting and pasting.
Finally, we'll provide details on how to get started with Conga Composer in Salesforce so your sales team can start creating contracts faster than ever before!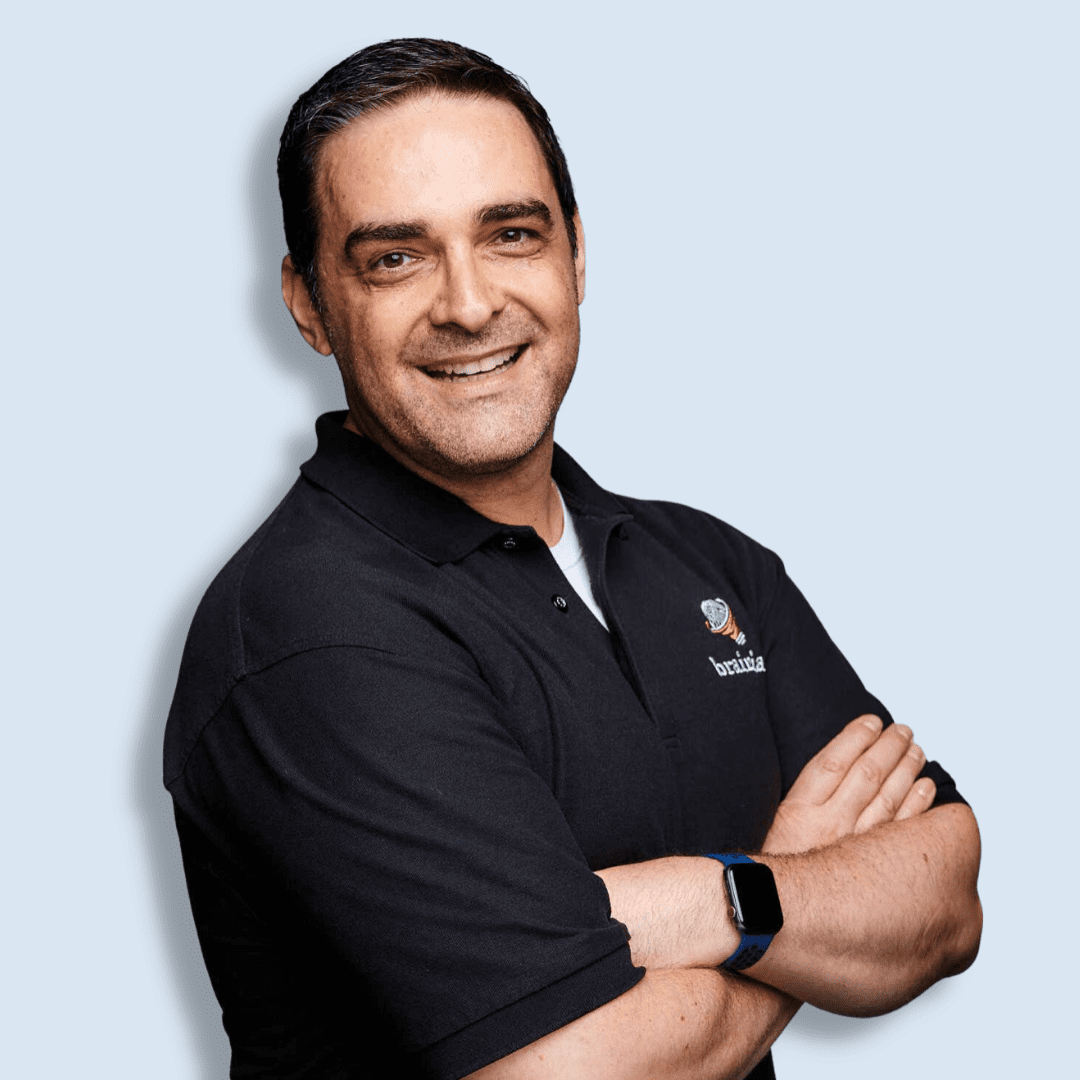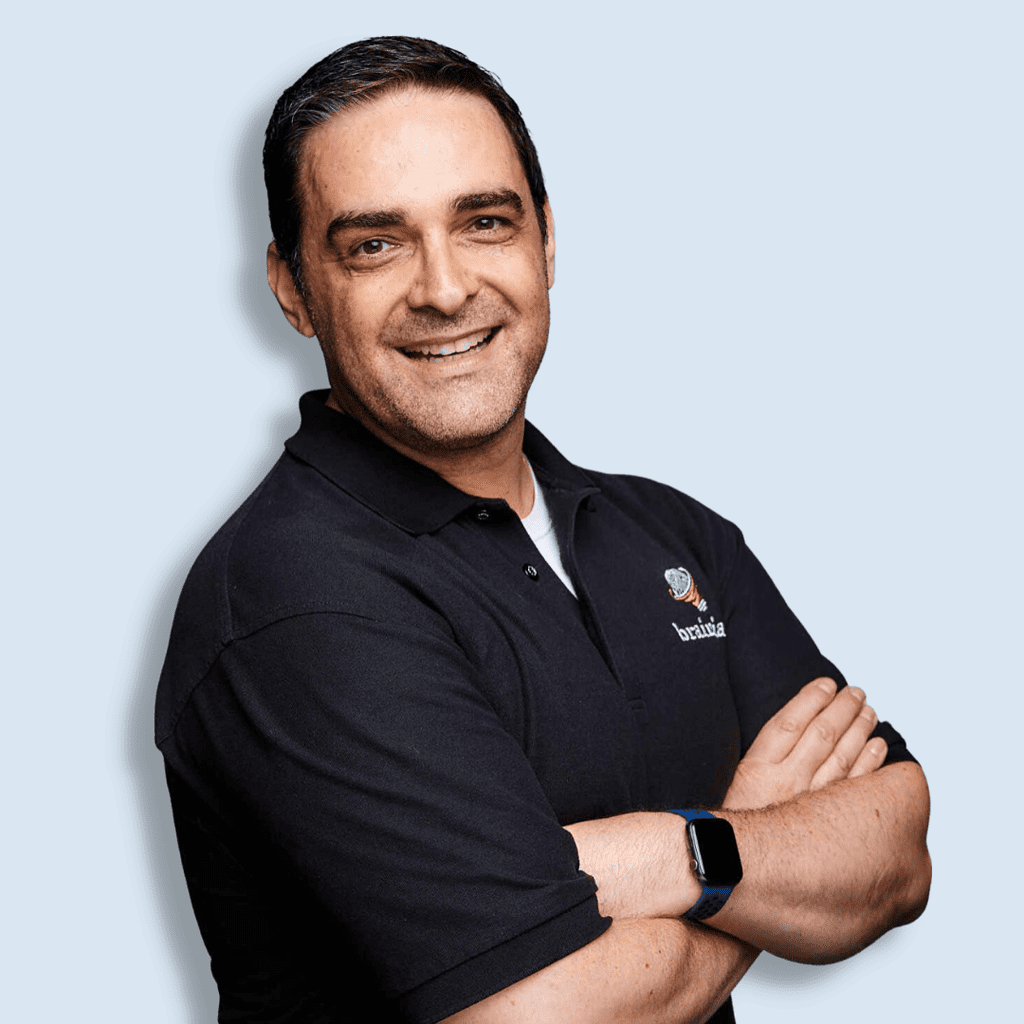 Get practical Salesforce advice in your inbox!
Feeling overwhelmed by everything you have to do as a Salesforce Admin?
I know how it feels.
I created the FREE Brainiate Newsletter – to help you stay up-to-date with the latest Salesforce news, advice, and product recommendations.
Sign up for my newsletter and get all that information right in your inbox – without having to search for it yourself. You'll be able to focus on your projects with peace of mind, knowing you're always up-to-date on the latest Salesforce updates.
Click the button below and sign up for my FREE Brainiate Newsletter today!

What Is Conga Composer, and What Are Its Features?
Conga Composer is a robust cloud-based automation software specifically designed to help businesses better manage their data and documents. It enables users to easily create, customize, and deploy complex documents and contracts to move their deals faster.
Using Conga Composer, businesses can leverage the power of data-driven documents to streamline contract management processes, improve accuracy and compliance, and increase visibility into workflows. Through its intuitive user interface, companies can quickly build dynamic templates for various document types, such as NDAs, invoices, or contracts, using fields from Salesforce records.
Conga Composer offers a range of features to help businesses that use Salesforce to automate their sales and contracting process. Once a template is activated, users can generate custom legal documents or contracts from any Salesforce record and automatically save that document in Salesforce.
Creating Contract Templates
With an easy-to-use template creation wizard, it's simple to create preconfigured documents tailored to the types of customer deals that your sales reps need. In addition, Conga can satisfy multiple variations on your business processes, like handling quote lines, renewal opportunities, subscription records, and more.
Generating Contracts
Conga lets your team automatically create a contract, new quote, or another type of document from the Account, Opportunity, or any custom object in Salesforce. Additionally, Conga Composer can be used to pull in data from related objects in Salesforce quickly.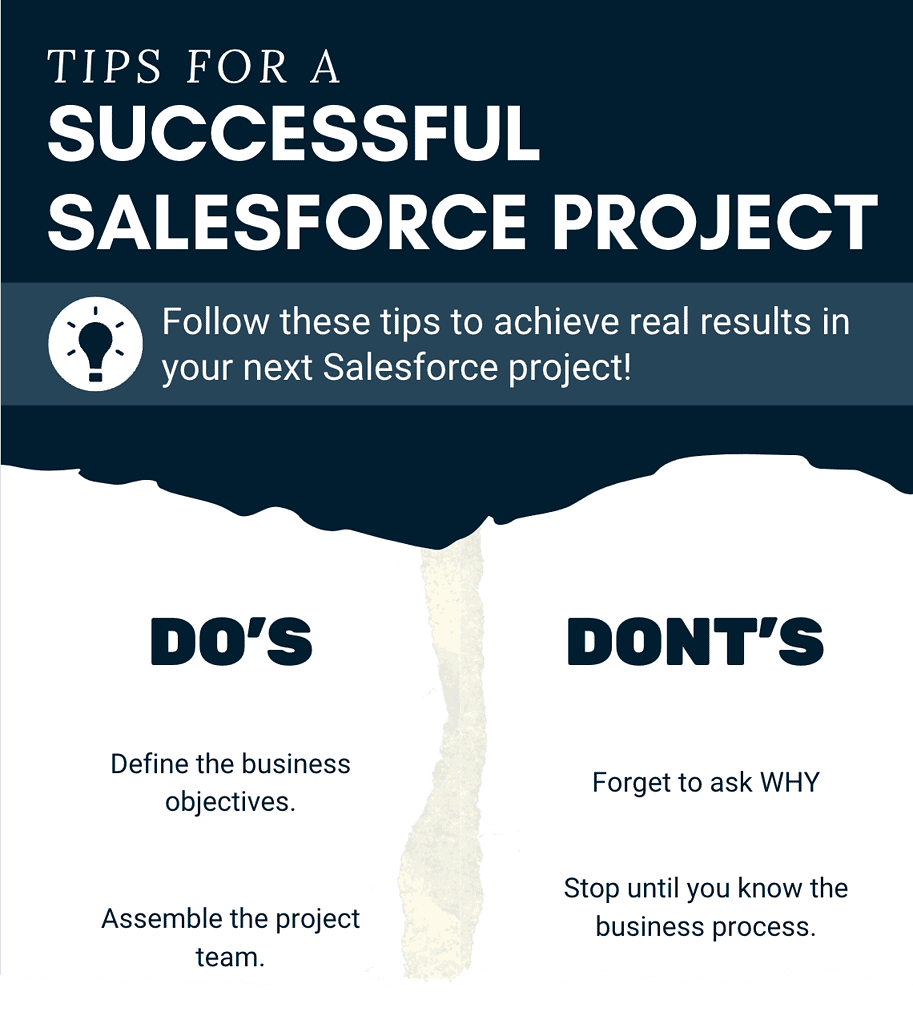 Grab this cheat sheet!
Salesforce projects can be overwhelming and hard to manage, but they can be successful with the right tools and information.
It's easy to feel overwhelmed when juggling a million things simultaneously.
Download my cheat sheet and follow these simple steps to ensure your next Salesforce project is successful.
Working With Renewal Opportunities
Companies can also use Conga Composer to save time when working on recurring contracts or renewals, like those used when selling subscription products or when working on a renewal opportunity. Leveraging the native fields available in Salesforce, like contract start date and end date or contract start date, as the triggers for initiating the new document.
Setting up automation with your document creation process allows your team to decide which conditions should initiate the contract creation process. This helps reduce manual errors while ensuring document creation and storage regulations compliance. Through the powerful integration with Salesforce, users can access native reporting features in Salesforce to gain insight into which documents have been processed. 
Thanks to its integration with Salesforce's platform, Conga Composer makes it easier for organizations of any size to efficiently manage their data and contract documents without worrying about tedious paperwork or complicated coding.
With the help of Conga's automation features, sales teams can now devote their energy to maximizing deals rather than being stuck cutting and pasting data from Salesforce into other documents.
This way, companies can gain greater control over their contracting processes while increasing operational efficiency.
How Can Conga Composer Automate Contract Creation for Your Sales Team?
Conga Composer is a powerful automation tool that can automate contract creation in Salesforce. With Conga Composer, users can quickly and easily create contracts from any Salesforce object or template within their organization.
Users can customize templates with dynamic logic, field, and content merges and apply rules-based formatting for their contracts. Additionally, Conga Composer enables users to automate approval workflows to ensure the contract is approved and signed promptly.
Contracts your team creates through Conga Composer can be stored automatically in Salesforce's cloud-based platform. This allows contracts to be securely accessed from anywhere with an internet connection, allowing teams to collaborate on contractual documents from any location.
Additionally, Conga Composer seamlessly integrates with Salesforce to give complete visibility into all stages of the contracting process without having to leave their Salesforce environment. The intuitive UI allows you to instantly add clauses or conditions as part of the contract creation process, ensuring accuracy and streamlining the entire process significantly. 
Finally, Conga Composer simplifies document assembly by automatically populating documents with data from Salesforce records such as contact information, product pricing details, or service fees, ensuring accuracy while reducing manual input errors throughout the process.
These documents can then be shared via email or other collaboration platforms directly from within Salesforce, so business users don't have to manage multiple files outside the CRM.
What Are the Benefits of Using Conga Composer for Creating Contracts in Salesforce?
Conga Composer is a potent tool for generating contracts in Salesforce. It offers a range of benefits, including:
Automation
Conga Composer helps to automate tedious manual processes associated with contract creation, such as document assembly and auto-population of fields. As a result, users can generate contracts quickly with fewer errors and in less time when compared to traditional methods. In addition, Conga can automatically update the status of any field in Salesforce based on when a user creates a contract. For example, it can update the stage of your Opportunity to closed won as the contract is created and sent out for signature.
Improved accuracy
By automating the contract generation process, Conga Composer eliminates manual input errors that can occur with traditional methods. This dramatically improves accuracy and reduces the chances of mistakes slipping through or contracts being generated with incorrect information.
Enhanced efficiency
With its automated features, Conga Composer helps streamline the contract creation process and allows users to produce multiple documents at once without having to re-enter data on each individual document. This increases efficiency by saving users time and effort that would otherwise be spent manually inputting data for multiple documents separately.
Reduced risk
Using Conga Composer, businesses can ensure that their contracts are generated accurately and consistently across different platforms and departments within their organization, reducing the risk of any discrepancies or inaccuracies that could arise from manual processing mistakes.
Easier collaboration
Conga Composer's integration with the Salesforce platform makes it much easier for teams located in different locations to collaborate on contract creation tasks without having to send physical documents back and forth for review or updates, allowing them to work together more efficiently and quickly make changes as needed during the contract creation process.
Enhanced security
By hosting documents on a secure cloud platform, Conga Composer enables organizations to store confidential data securely while enabling team members around the world to access it when needed, helping them protect sensitive information from potential threats like cyberattacks or unauthorized access.
How to Get Started With Conga Composer
Getting started with Conga Composer is easy. To begin, start by signing up for a free trial. To do this, follow the link provided and fill out the necessary information to get started. Once the sign-up process is complete, you can begin exploring Conga Composer's features.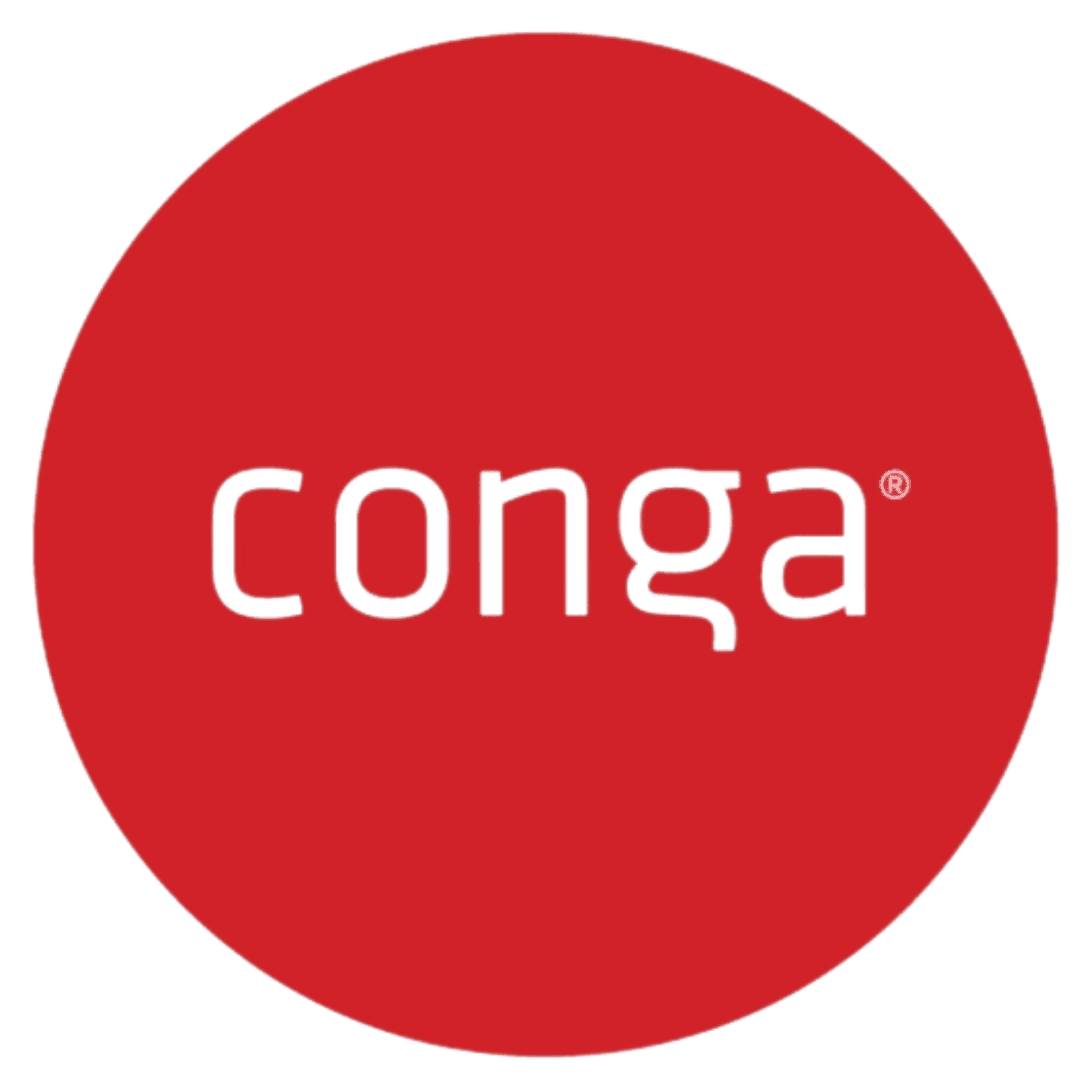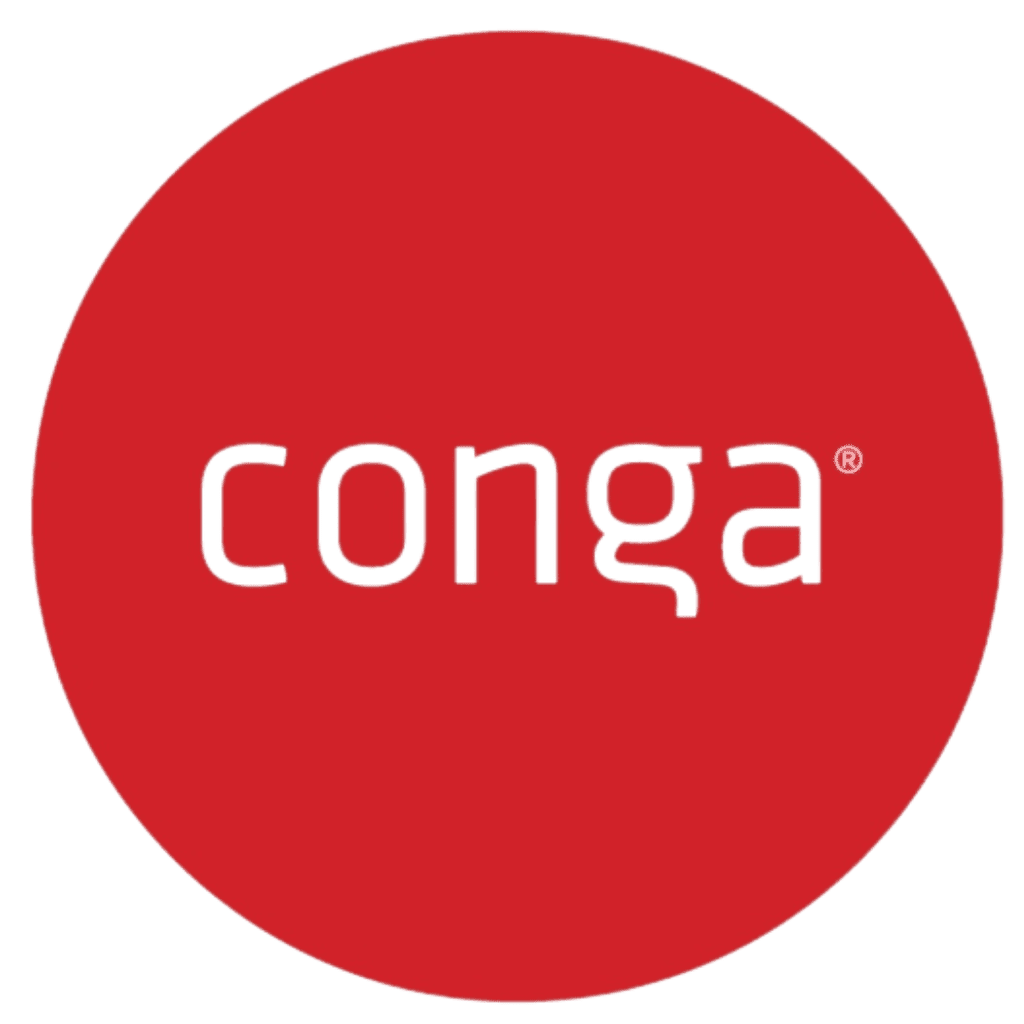 Conga composer
Conga Composer is the perfect document-generation system to jumpstart your sales enablement efforts!
With this innovative tool, you can save time and money while streamlining workflow so that your sales team can focus their energy on essential tasks.
Invest in Conga Composer today and watch as it transforms your team's productivity!
Conga Composer allows you to create powerful and dynamic documents quickly and efficiently. You can use pre-made templates or customize your documents using any available options. You can easily incorporate complex data fields into your documents with just a few clicks from Salesforce. In addition, you can utilize Conga Composer's sophisticated document automation capabilities to ensure accuracy and consistency throughout your documents.
Once your document is ready, you can take advantage of Conga's powerful integrations with Salesforce to create automated follow-up tasks and send outbound emails with the content of your emails pre-populated and your documents already attached as PDFs while also updating any field in the corresponding Salesforce record to indicate that the contract was prepared and sent.
Furthermore, through integration with leading eSignature solutions like Conga Sign or DocuSign, you can simplify the document signing process by eliminating time-consuming manual tasks from the equation.
All of these features come together to make Conga Composer an ideal solution for anyone looking for an easy way to create high-quality documents efficiently and securely.