What You Need to Know About Integrating Salesforce With Outlook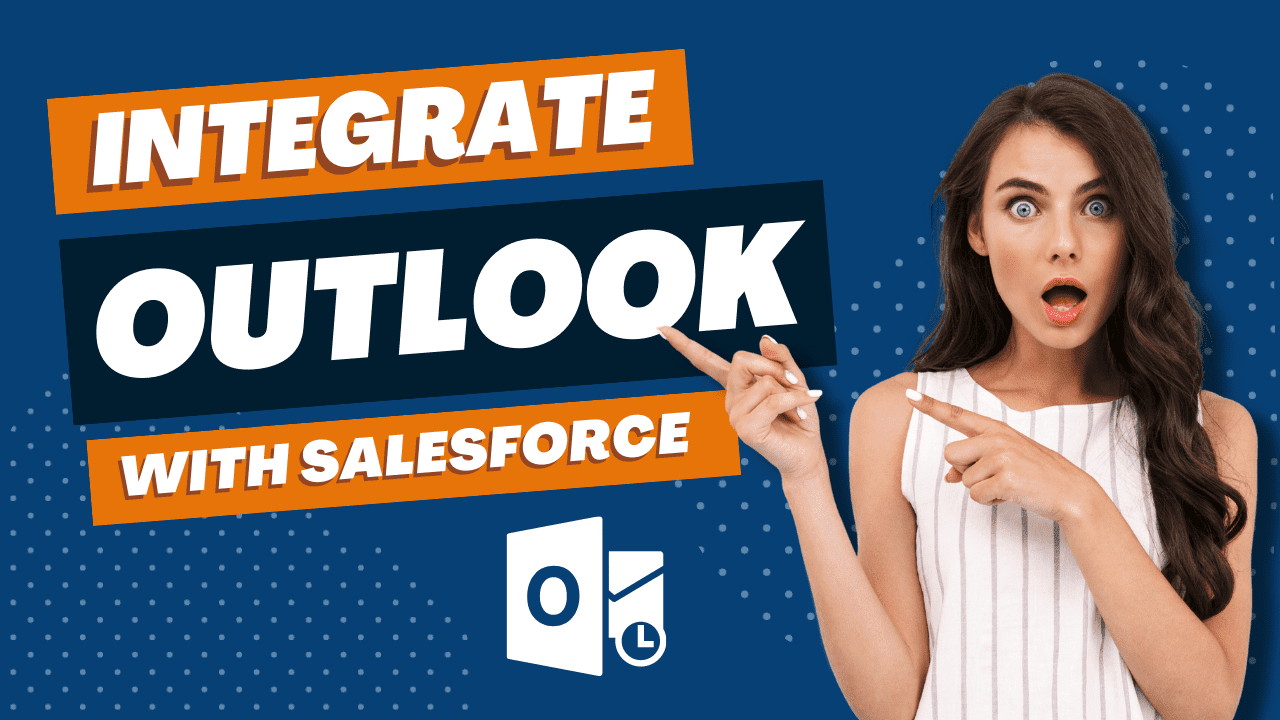 Estimated reading time: 6 minutes
If you're a Salesforce Administrator, chances are you've been asked to integrate Salesforce with Outlook. It's a popular request, but you should keep a few things in mind before getting started. This blog post will cover several critical considerations for successfully setting up the integration.
Why You Should Integrate Salesforce With Outlook
Outlook is an essential tool for businesses of all sizes to keep track of emails, calendars, and other information. Integrating Salesforce with Outlook can save time and resources by combining the two programs. With a single system that helps generate leads, build stronger relationships with customers, and stay organized — this integration provides total control over customer interactions. The result is having real-time access to contacts and sales data in your Outlook account, so you never miss a beat to keep up with your team's progress. Take advantage of the many benefits of Salesforce with Outlook integration!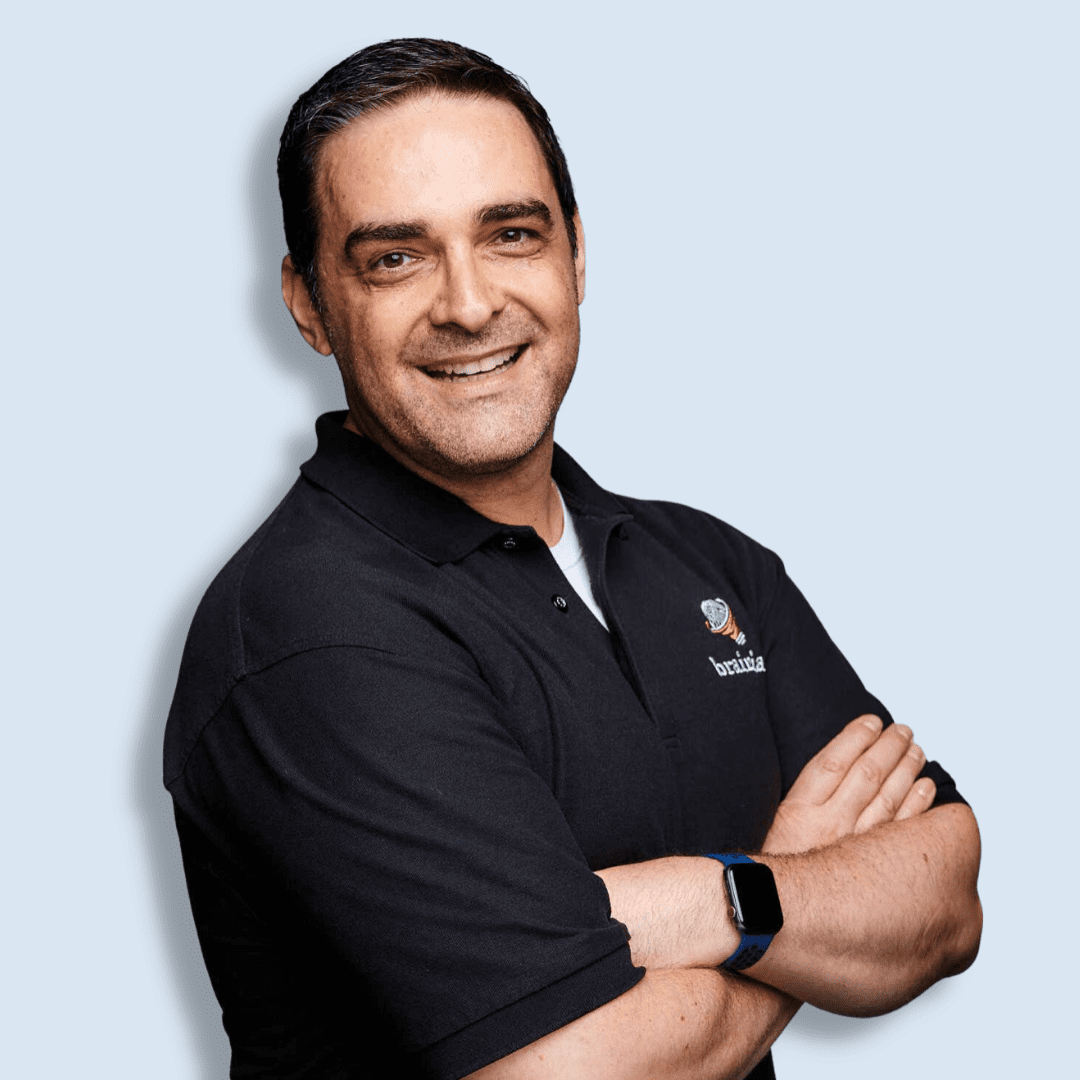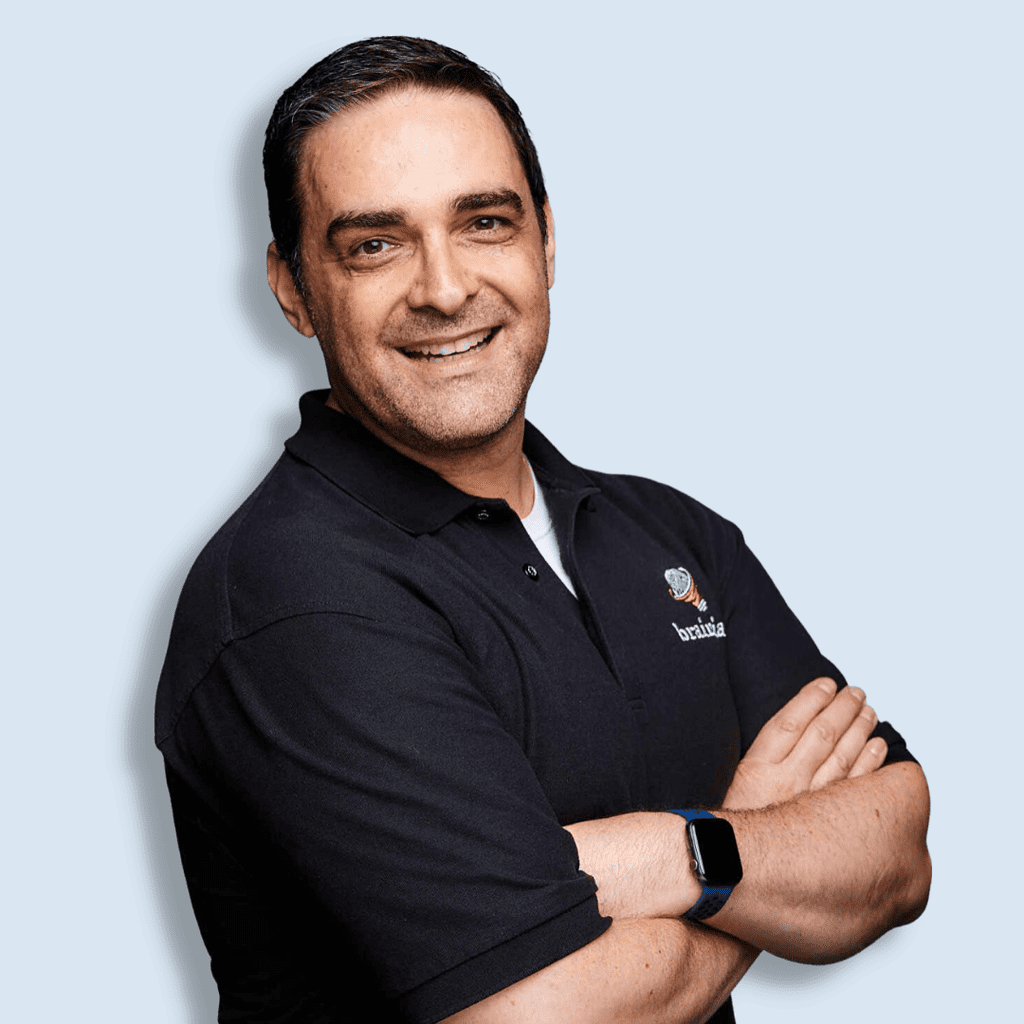 Get practical Salesforce advice in your inbox!
Feeling overwhelmed by everything you have to do as a Salesforce Admin?
I know how it feels.
I created the FREE Brainiate Newsletter – to help you stay up-to-date with the latest Salesforce news, advice, and product recommendations.
Sign up for my newsletter and get all that information right in your inbox – without having to search for it yourself. You'll be able to focus on your projects with peace of mind, knowing you're always up-to-date on the latest Salesforce updates.
Click the button below and sign up for my FREE Brainiate Newsletter today!

How to Get Started With the Integration
If you're considering Salesforce integration but aren't sure where to start, Salesforce Trailhead is the perfect place to begin! This comprehensive educational platform acts as a guide, offering friendly and easy-to-follow lessons on Salesforce-related subjects, including integration.
Salesforce Trailhead also provides various tips and tricks to streamline your process while letting your team focus on the bigger picture. Take a couple of minutes to check out Salesforce Trailhead and start integrating confidently!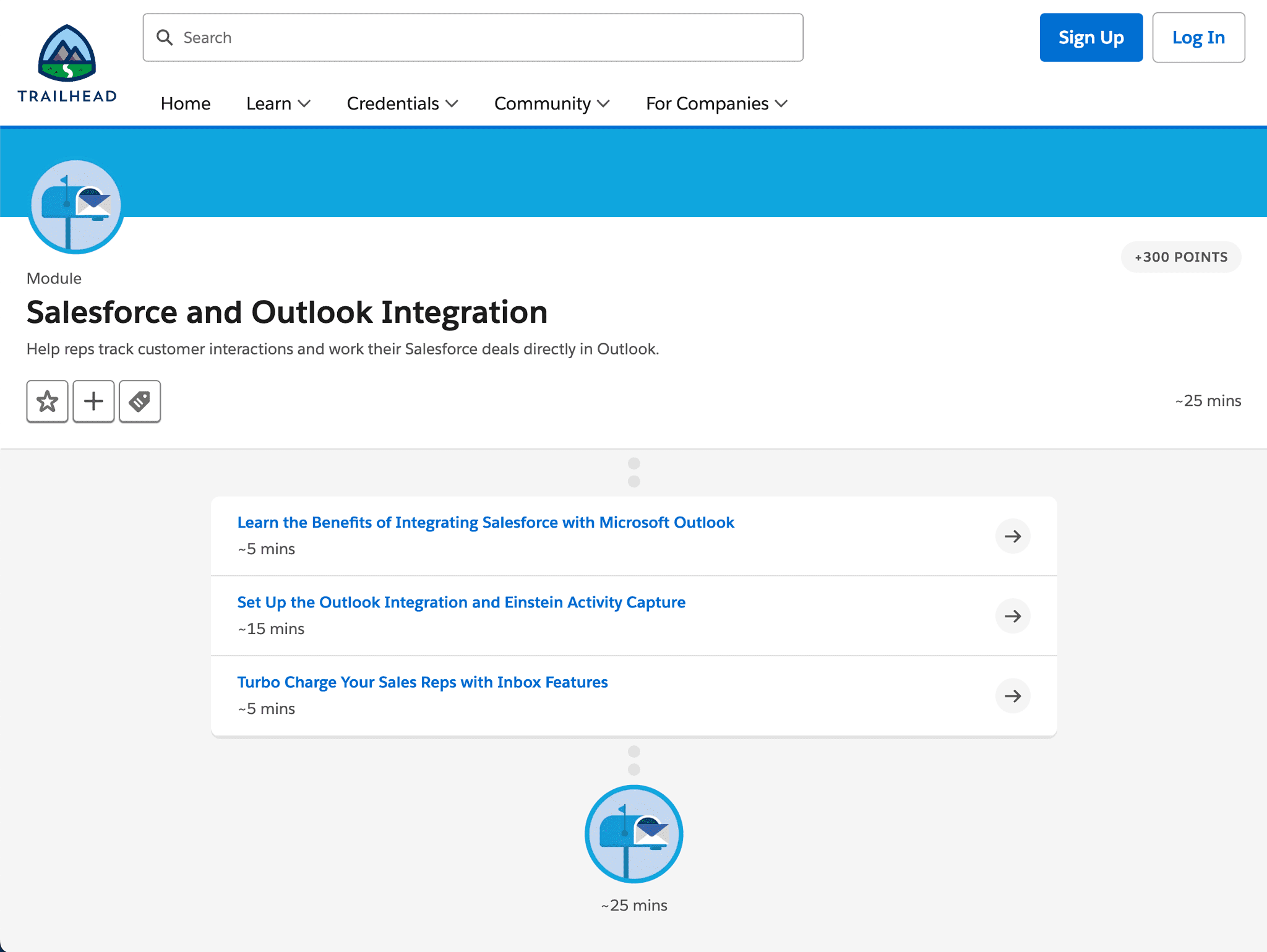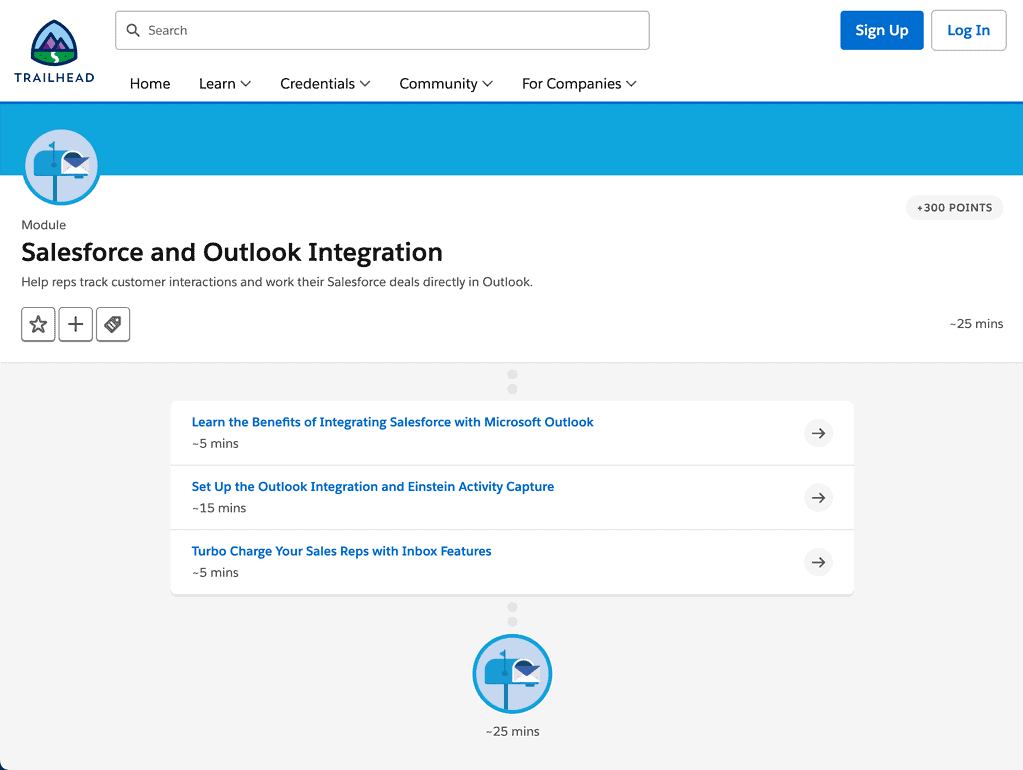 What Benefits Can You Expect From Integrating Salesforce With Outlook?
Integrating Salesforce with Outlook can be a simple and effective way to stay organized, productive, and up-to-date with customer interactions. It streamlines the connection between your team's calendar appointments and emails in Outlook to your sales efforts in Salesforce. This integration eliminates tedious data entry by automatically syncing sales transactions in fresh, easy-to-understand formats. By improving team visibility across platforms, you can save time on administrative tasks and ensure everyone is focused on their highest priorities. The benefit of combining two powerful business applications means no more wasted time switching between different programs – increasing efficiency and enabling teams to deliver faster results.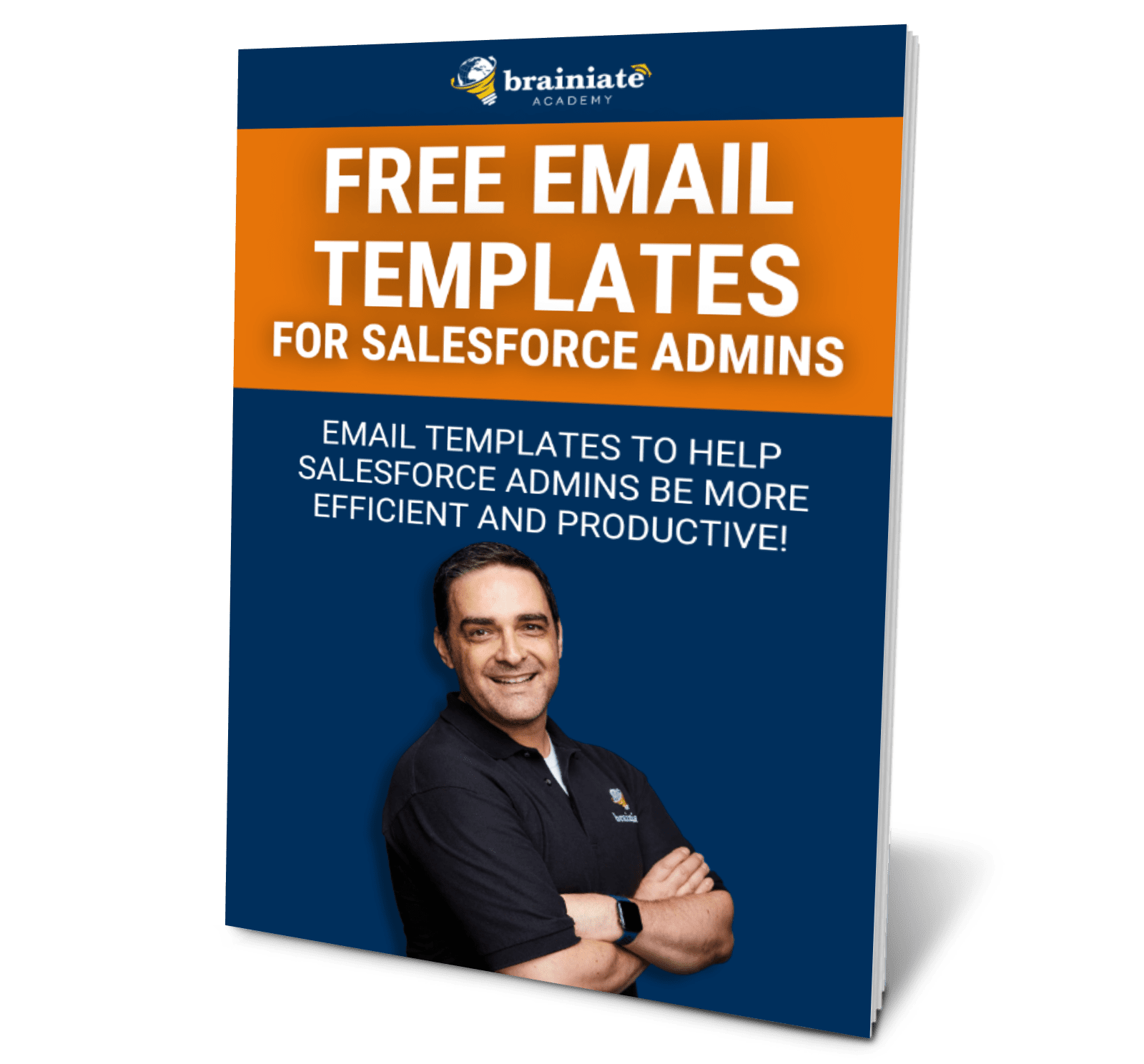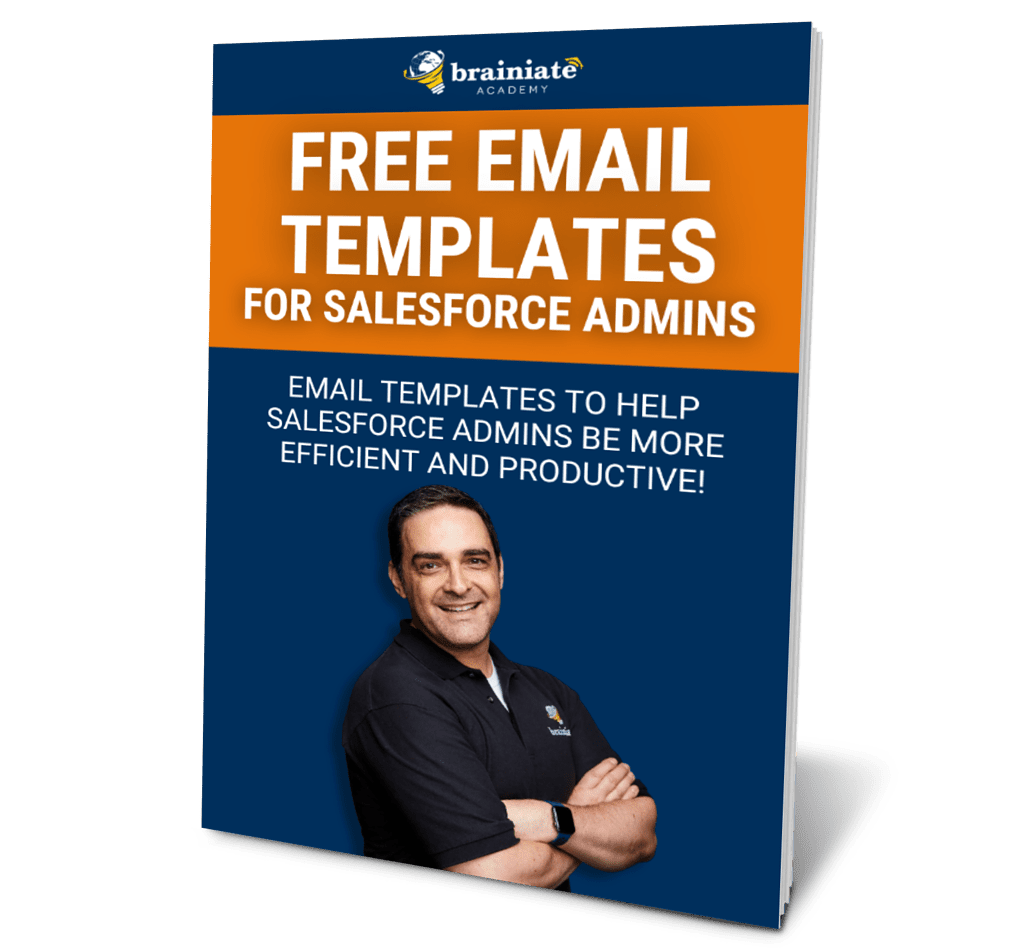 Free email templates for Salesforce admins
These FREE email templates can supercharge your productivity and efficiency as a Salesforce Admin. They cover various topics, such as getting information about a new user, territory redeployment, importing data, and following up on report requests.
Whether you need to save time on admin tasks or improve your team's communication, these templates will help you get the job done.
Plus, they're 100% customizable, so you can easily tailor them to your needs.
So what are you waiting for? Get started today and see the results for yourself!
Things to Consider When Integrating Outlook With Salesforce
1. Data Management
The first thing to consider when integrating Salesforce with Outlook is how you will manage your data. Salesforce is a powerful CRM tool that can help track and manage customer data. However, if you are not careful, it can be easy to end up with duplicate data in both Salesforce and Outlook. To avoid this, you will need to establish a process for managing your data to be consistent across both platforms.
2. User Permissions
Another thing to consider when integrating Salesforce with Outlook is user permissions. Salesforce is a highly configurable platform, which means that there are many options for controlling who has access to what data. If you are not careful, it is easy to accidentally give users too much or too little access to data. To avoid this, you will need to carefully consider what permissions each user should have and then configure Salesforce accordingly. A careful review of user permissions is critical because ignoring this issue could result in your entire Salesforce database appearing as Outlook Contacts, and personal Outlook Contacts (ex., family members and other private information stored as Outlook Contacts) can appear as Salesforce records, visible to all of your colleagues.
3. Customizations
To get the most out of integrating Salesforce with Outlook, you will need to customize the integration to meet your specific needs. Salesforce offers several different customization options, so you will need to take the time to explore what options are available and then choose the ones that best meet your needs.
5. Training
Finally, if you want your team to be able to use the integration effectively, you will need to provide them with training. While Salesforce is relatively easy to use, a learning curve involves using the platform effectively. To ensure that your team can use the integration effectively, you will need to train them on using both Salesforce and Outlook.
How to Troubleshoot Common Issues That May Arise During the Integration Process
We know that integrating Salesforce can sometimes come with unique challenges, and it's essential to have the right resources to solve any issue. There are plenty of Salesforce Help articles available online, which provide detailed information on the steps users need to take to troubleshoot problems during integration. Salesforce also offers support staff who are always happy to help, offering personalized advice and guidance whenever needed. Understanding how to use Salesforce Help and when to reach out for assistance is essential for working through any issues you may bump into. It can help make integration as successful as possible.
Tips for Getting the Most Out of Your Salesforce-Outlook Integration
Salesforce-Outlook integration is a powerful way to keep your customer data in one place and streamline your workflow. With the proper setup, you can quickly access helpful customer information like contact details or opportunities directly in Outlook. To reap all the benefits that Salesforce-Outlook integration offers, start by customizing it according to your specific needs. Map fields from Outlook to Salesforce, set up synchronization preferences, and get an overview of features with automated walkthroughs. With these steps taken, managing customer information will be smoother than ever! Plus, everyone on your team will have access to the most up-to-date records. So make sure to give yourself some time to set up a great integration, and you'll soon find out just how valuable it can be.
Outlook and Salesforce are two of the most popular platforms today. By integrating them, you can get the best of both worlds: the robust functionality of Salesforce with the user-friendly interface of Outlook. In this blog post, we walked you through why you should integrate Salesforce with Outlook, how to get started, what benefits you can expect, and how to troubleshoot common issues that may arise during the integration process. By following these tips, you'll be able to get the most out of your Salesforce Outlook integration and take your sales game to the next level.