10 Ways to Get Reluctant Team Members to Use Salesforce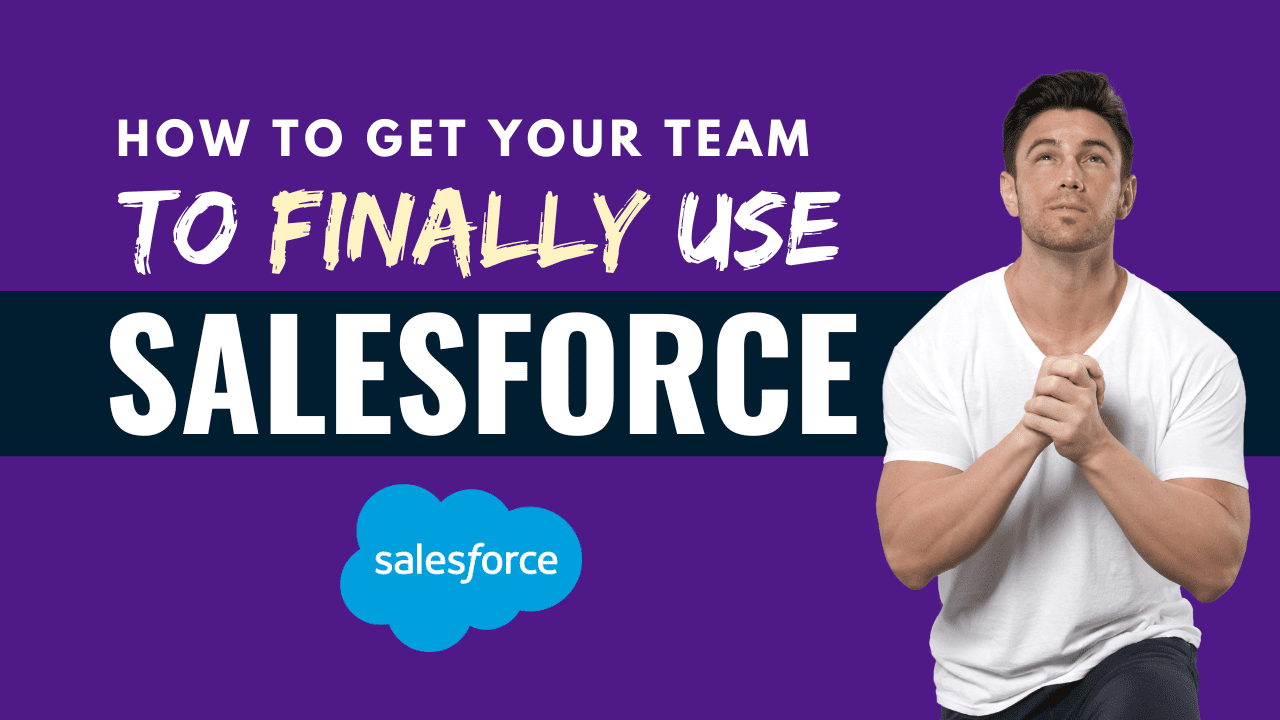 Estimated reading time: 11 minutes
Are you a Salesforce Admin trying to get your team on board with using the platform?
It can be frustrating when some people are reluctant or resistant to learning and implementing Salesforce. However, before throwing in the towel, take heart, knowing there are many ways to break down barriers and get everyone up-to-speed with Salesforce!
In this blog post, we'll cover 10 tips for helping even the most hesitant members of your team feel comfortable working within the platform.
Learning about technologies like Salesforce is an incredible boon for employee success – especially when it comes to boosting productivity; read on for our top strategies for driving adoption from every corner of your organization!
Communicate The Benefits Of Salesforce To The Team
At first glance, it can be challenging for team members to realize why investing in Salesforce is a worthwhile experience. That's why it's essential to take the time to talk with them directly and explain how Salesforce will help streamline processes and save time.
Invite your team to a meeting or discussion to explore the platform and discover new ways of using Salesforce when making routine decisions.
Try to focus on what they gain from using Salesforce – increased efficiency, better data tracking, automated reporting – so they understand the advantage of adopting this technology.
How To Communicate The Benefits Of Salesforce To Resistant Colleagues
Highlight how Salesforce can help the team become more efficient and save time.
Showcase success stories from other teams who have used Salesforce.
Explain how it simplifies processes and helps increase accuracy in data tracking.
Talk about automated reports that will give colleagues easy access to valuable information.
Demonstrate new ways of using Salesforce for routine decisions during a meeting or discussion.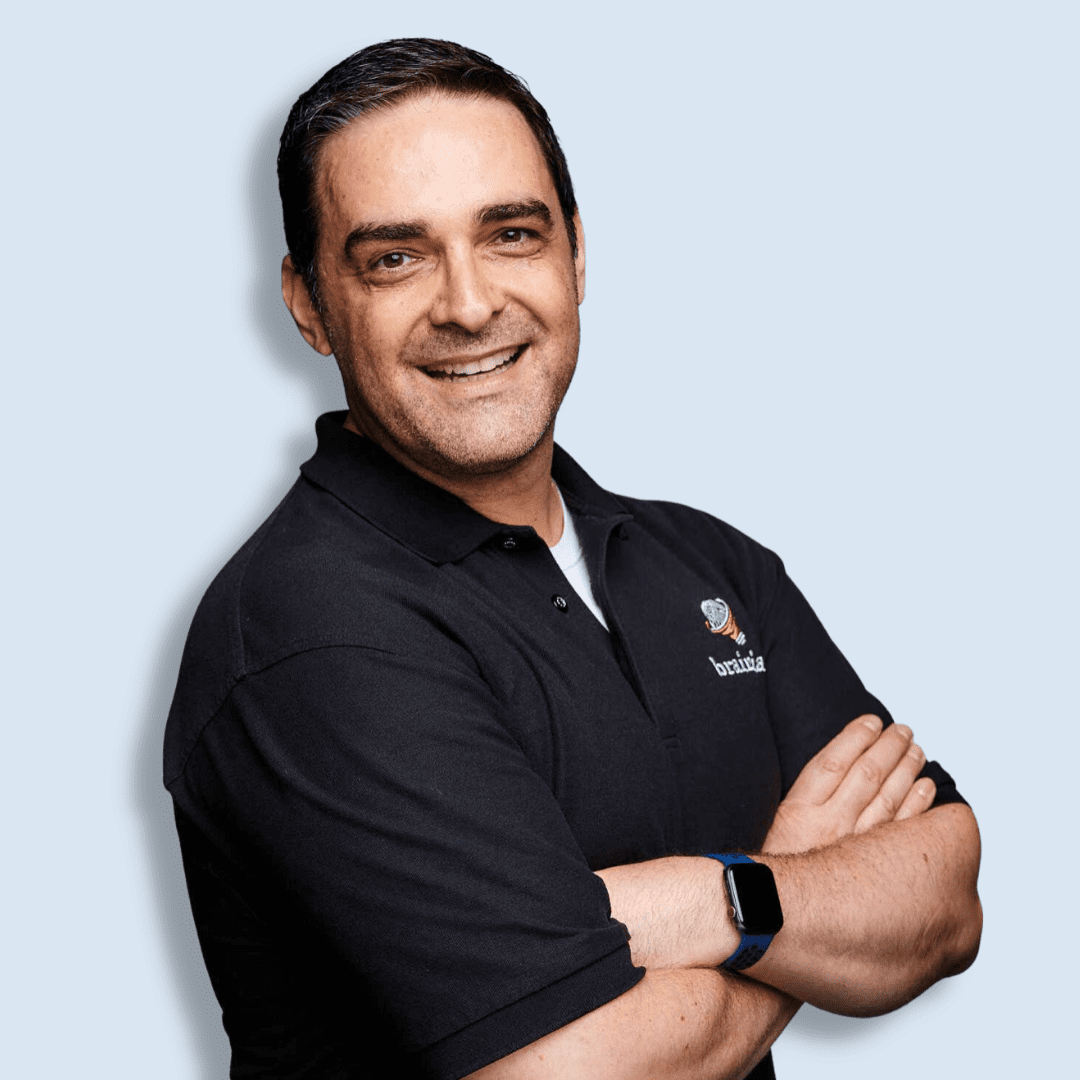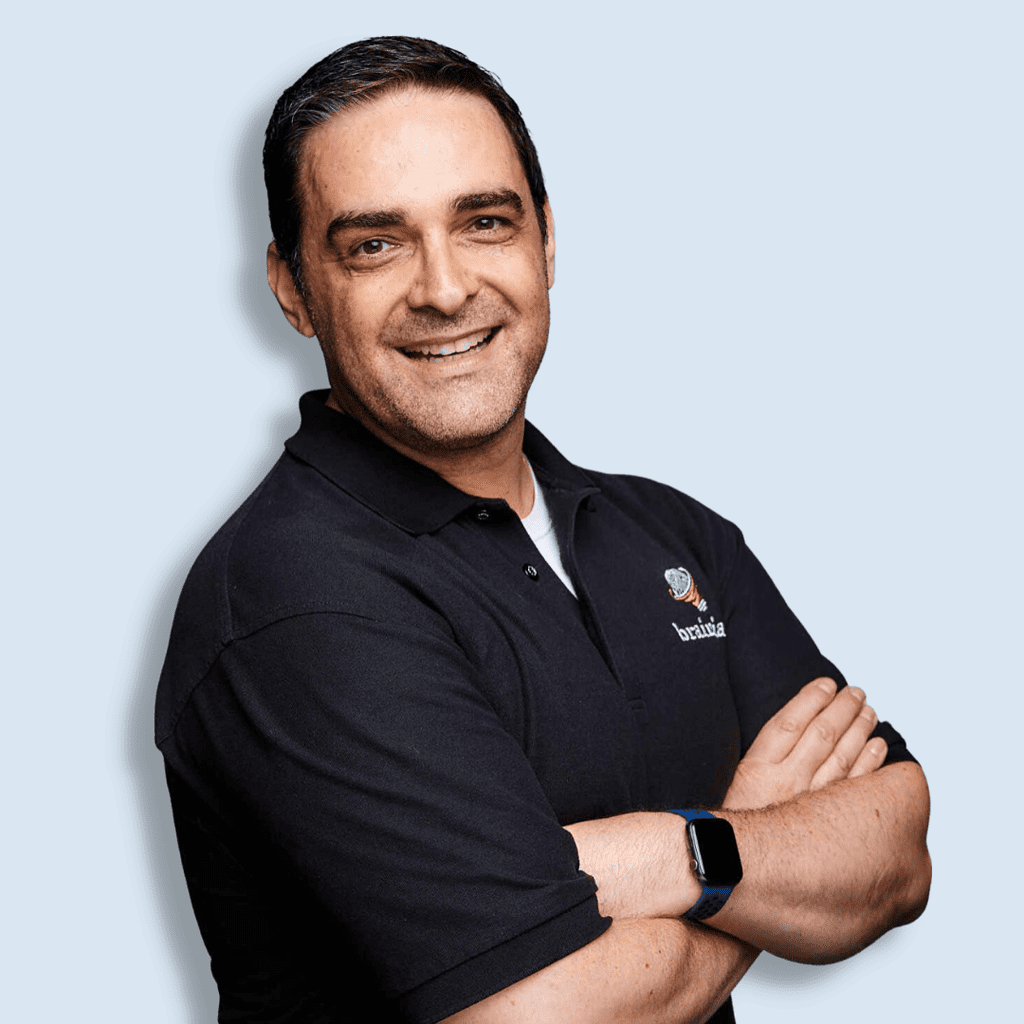 Get practical Salesforce advice in your inbox!
Feeling overwhelmed by everything you have to do as a Salesforce Admin?
I know how it feels.
I created the FREE Brainiate Newsletter – to help you stay up-to-date with the latest Salesforce news, advice, and product recommendations.
Sign up for my newsletter and get all that information right in your inbox – without having to search for it yourself. You'll be able to focus on your projects with peace of mind, knowing you're always up-to-date on the latest Salesforce updates.
Click the button below and sign up for my FREE Brainiate Newsletter today!

Identify The Reasons For Resistance Among The Team
Understanding the underlying causes of resistance from team members can be challenging, but it is vital when attempting to get everyone on board with Salesforce.
Taking time to discuss these issues enables better problem-solving and understanding. It builds trust and teamwork, essential for a successful yet comprehensive rollout of Salesforce among the team.
Not only will this lead to increased team satisfaction, but it will also allow individuals to start leveraging the power of Salesforce more quickly and effectively. Finally, figuring out why some team members may be resistant is critical to fully unlocking Salesforce's potential.
How To Identify The Reasons For Resistance To Using Salesforce
Ask them to explain their objections.
Assess your team's current skillset and knowledge of Salesforce.
Have one-on-one conversations with resistant team members.
Analyze how the team currently works and identify potential gaps.
Gather feedback from colleagues on why they are reluctant to use Salesforce.
Provide Relevant Salesforce Training For End Users
Training team members in Salesforce is an absolute must if you want to achieve success and unlock the full potential of this powerful program. When introducing Salesforce to team members who haven't quite come around to using it, providing helpful and relevant training can be the factor that makes them eager.
The critical thing to remember is that people don't like feeling overwhelmed or as if things are too complex for them.
Offering learning resources and setting up training programs tailored specifically for their role within the team can make all the difference in getting those reluctant members on board!
Tips For Creating A Training Curriculum That Addresses The Resistance To Using Salesforce
Identify the reasons behind the employee's resistance to Salesforce and address the reasons in the training program.
Tailor each training session to each employee's specific role or job function, so they understand why Salesforce will benefit their particular needs.
Provide various learning materials – videos, tutorials, walkthroughs, etc. – that can help employees learn at their own pace.
Create a timeline for when each aspect of Salesforce should be taught and emphasize how important it is for everyone to have a basic understanding before proceeding further into more complex topics.
Ensure there are opportunities for feedback throughout the curriculum and make adjustments based on user input.
Make Salesforce Easy To Use
Making Salesforce user-friendly is critical in getting even the most reluctant team members to use it.
With an intuitive UI, customizable fields and report views, and plenty of helpful resources, you can ensure your team has the support they need to transition into this helpful CRM.
Taking the time to ensure they understand how to use the system will go a long way in helping them realize that Salesforce isn't something to be intimidated by – it's here to help them work faster and smarter!
Tips To Simplify The UI For Reluctant Users:
Simplify the UI: One of the critical things you can do to make Salesforce easy to use is to simplify the UI. Try eliminating unnecessary fields, tabs, and objects to declutter the interface and make it more user-friendly.
Customize the UI: Customize the UI to match the needs of each user. You can use custom dashboards, reports, and workflows to make the platform more accessible and intuitive for each user.
Leaders Set The Example Of User Adoption
It's no secret that the people at the top of an organization have a role to play in its success, and it's no different when using Salesforce.
When senior leadership models the right attitude and usage of Salesforce, team members who might be hesitant to start using the software will likely take notice and follow suit.
So if your organization is looking to increase the adoption rates of Salesforce, it can start by ensuring that senior leaders are demonstrating good usage techniques and setting a solid example.
Doing this will go a long way toward getting everyone on board with Salesforce more quickly.
Tips To Get Senior Leaders To Be Good Role Models For The Team
Ensure senior leaders know the benefits of Salesforce and how it can help them work faster and wiser.
Explain to senior leadership why user adoption is essential for team members who may be reluctant to use it, emphasizing that leading by example will send a positive message about the value of using Salesforce.
Demonstrate the basics of Salesforce use – such as creating records and editing fields and reports – so that senior leaders understand its capabilities on a fundamental level before diving into more complex topics like automation or analytics.
Encourage an open dialogue between all stakeholders regarding their experience using Salesforce to ensure you get feedback from everyone involved to make continual improvements over time as needed.
Make sure there are plenty of relevant learning materials available for both new and experienced users alike, allowing each team member to learn at their own pace while having access to helpful resources when they need them most.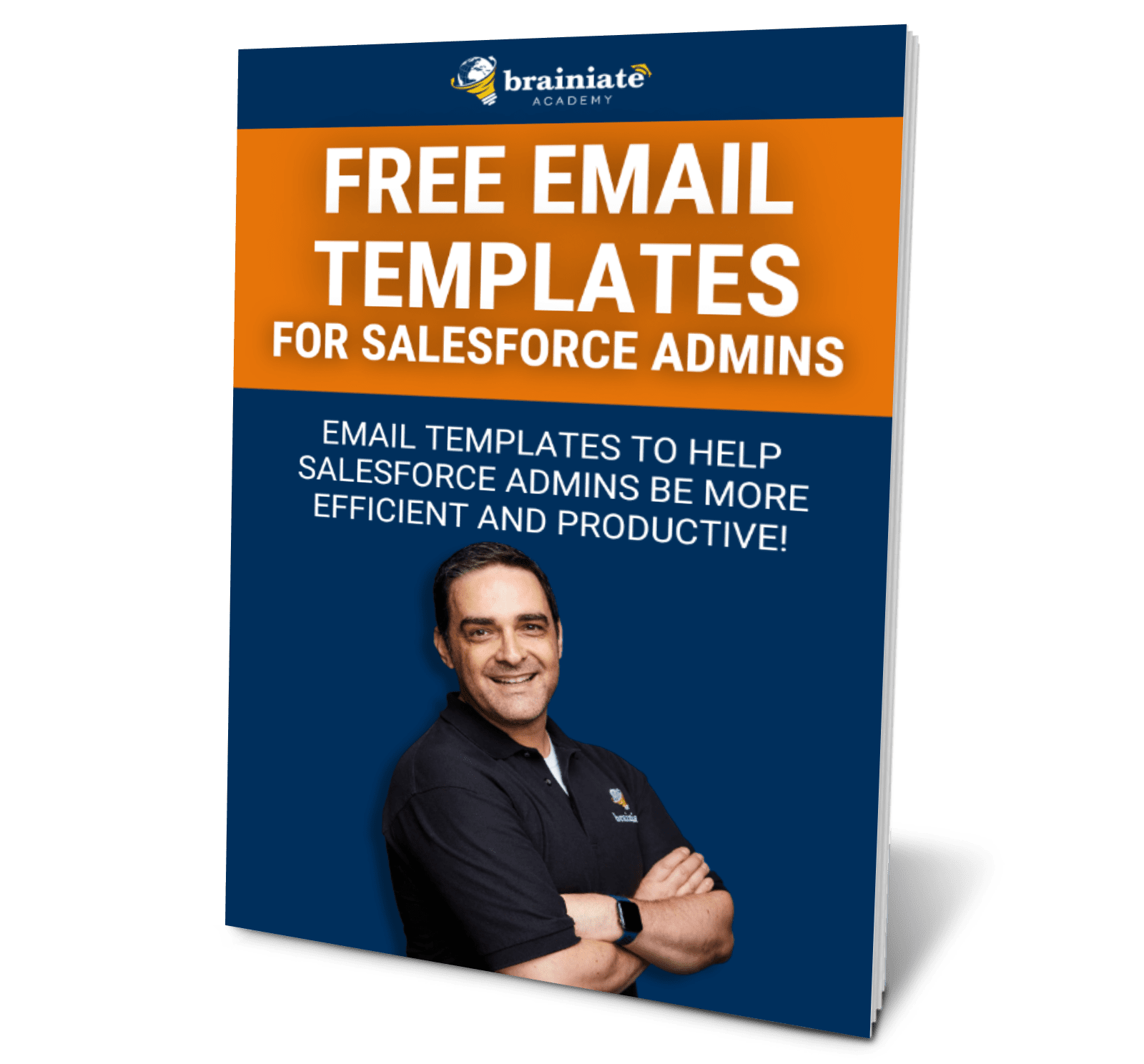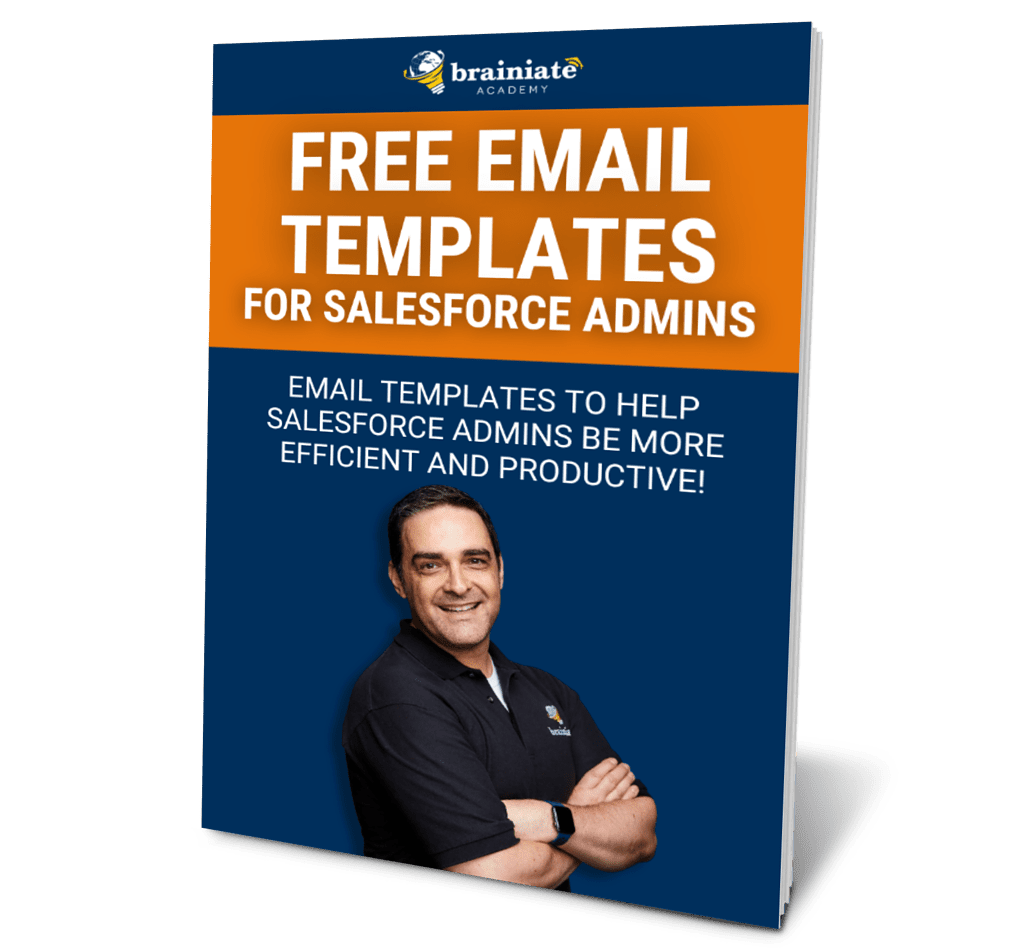 Free email templates for Salesforce admins
These FREE email templates can supercharge your productivity and efficiency as a Salesforce Admin. They cover various topics, such as getting information about a new user, territory redeployment, importing data, and following up on report requests.
Whether you need to save time on admin tasks or improve your team's communication, these templates will help you get the job done.
Plus, they're 100% customizable, so you can easily tailor them to your needs.
So what are you waiting for? Get started today and see the results for yourself!
Encourage Adoption Using Creative Tactics
Getting team members to use Salesforce may seem daunting, but it doesn't have to be!
Working with your team and encouraging proper adoption by rewarding those using the platform is a great way to get buy-in.
Showing recognition and appreciation for using Salesforce can increase employee morale and enthusiasm. Creative rewards can help bridge that gap if colleagues don't seem to enthusiastically take on the challenge – such as team days, pizza parties, or even just a thank-you note or shout-out in a meeting.
Take the time to motivate and recognize those joining you on this journey of successful Salesforce integration so that everyone can feel heard and valued!
Tips To Encourage Adoption And Demonstrate Recognition:
Offer a team day out or a pizza party as an incentive to get everyone on board with Salesforce.
Give recognition and appreciation to those who take the time to learn how to use Salesforce in the form of thank-you notes or shout-outs at meetings.
Provide rewards such as gift cards for completing tasks through Salesforce, such as creating records or editing fields and reports.
Incorporate creative contests into training activities to incentivize team members to become more familiar with the system's features and functions.
Have weekly check-ins with all stakeholders involved in using Salesforce, allowing them to give feedback on their experience while providing an opportunity for continual improvement if needed.
Provide Ongoing Support To Your Salesforce Users
Ongoing support is critical in getting the entire team on board with using Salesforce.
Just handing out training courses and expecting everyone to adapt is unlikely to have the desired result. It can be daunting for team members unused to new software and processes, so providing support allows them to become comfortable with what they're doing.
There are many ways to provide that ongoing support, from detailed online FAQs, live chat with experts, and regular 1-1 check-ins with each team member. With meaningful assistance, everyone will soon see the benefits of using Salesforce.
Tips For Providing Ongoing Support To Encourage Reluctant Colleagues To Use Salesforce:
Create a support system: Create an inviting environment for teammates to express their thoughts and get help on Salesforce! Set up catch-ups with colleagues, give personalized assistance, or start a group chat – whatever works best, so everyone is comfortable expressing themselves.
Offer ongoing training: Increase your team's Salesforce savvy and confidence! Arrange ongoing training opportunities to help them stay in the know. From webinars and online tutorials to interactive in-person sessions – get your colleagues acquainted with every aspect of this powerful tool, from fundamentals through advanced features!
Address concerns and pain points: Finding success with Salesforce doesn't have to be a struggle! Don't let your colleagues get stuck in an endless cycle of roadblocks—help them break through by providing simple solutions and workarounds for the challenges that get in their way.
Celebrate successes: To showcase the power and potential of Salesforce, let's recognize those who have seen firsthand its many advantages. Let's share success stories from our colleagues to inspire everyone to join their ranks by taking advantage of this remarkable tool!
Measure progress: As the adoption of a specific initiative grows, set goals and track its progress with meaningful metrics. Be consistent in reporting success – this will help create an exciting atmosphere that drives even greater engagement as time passes!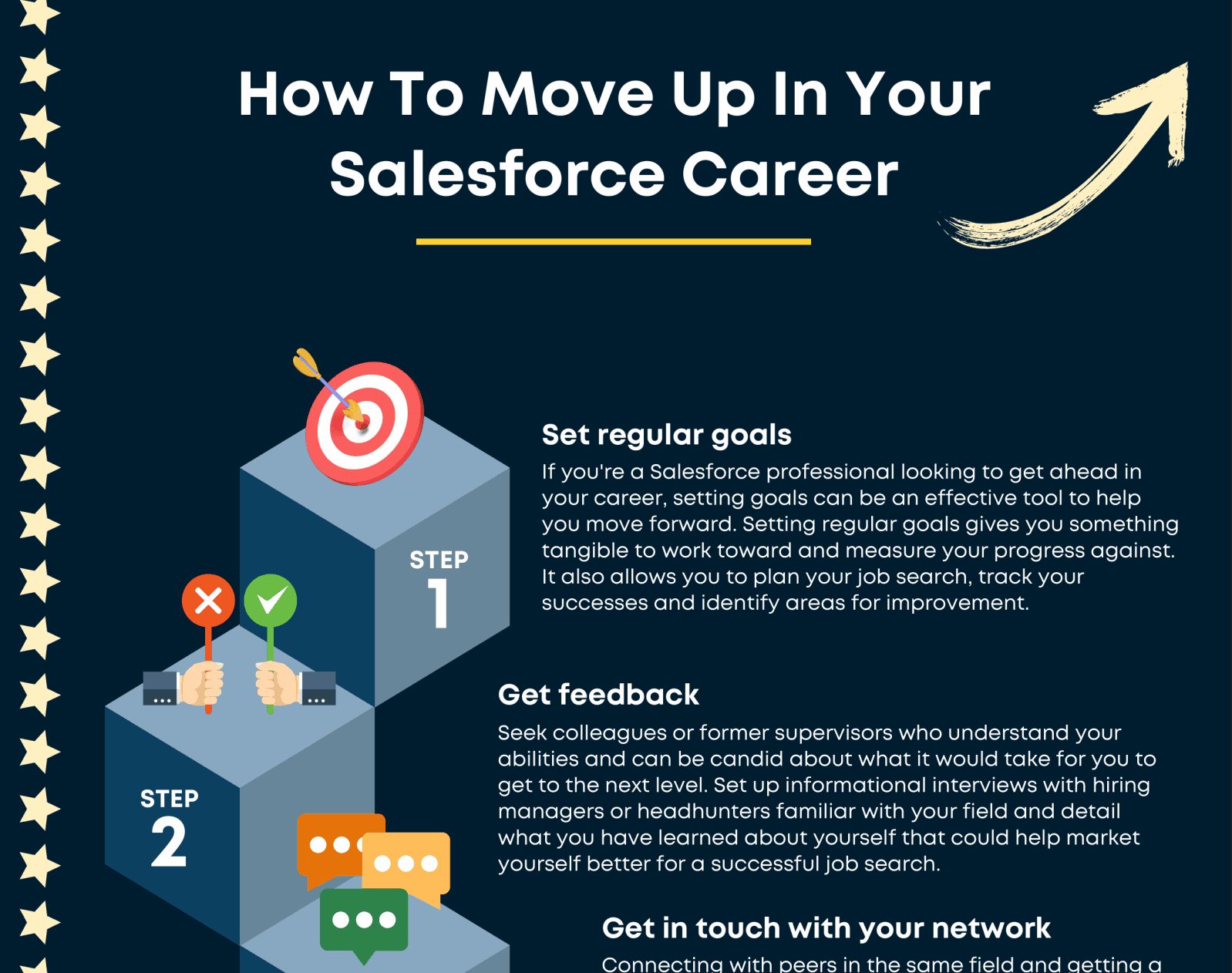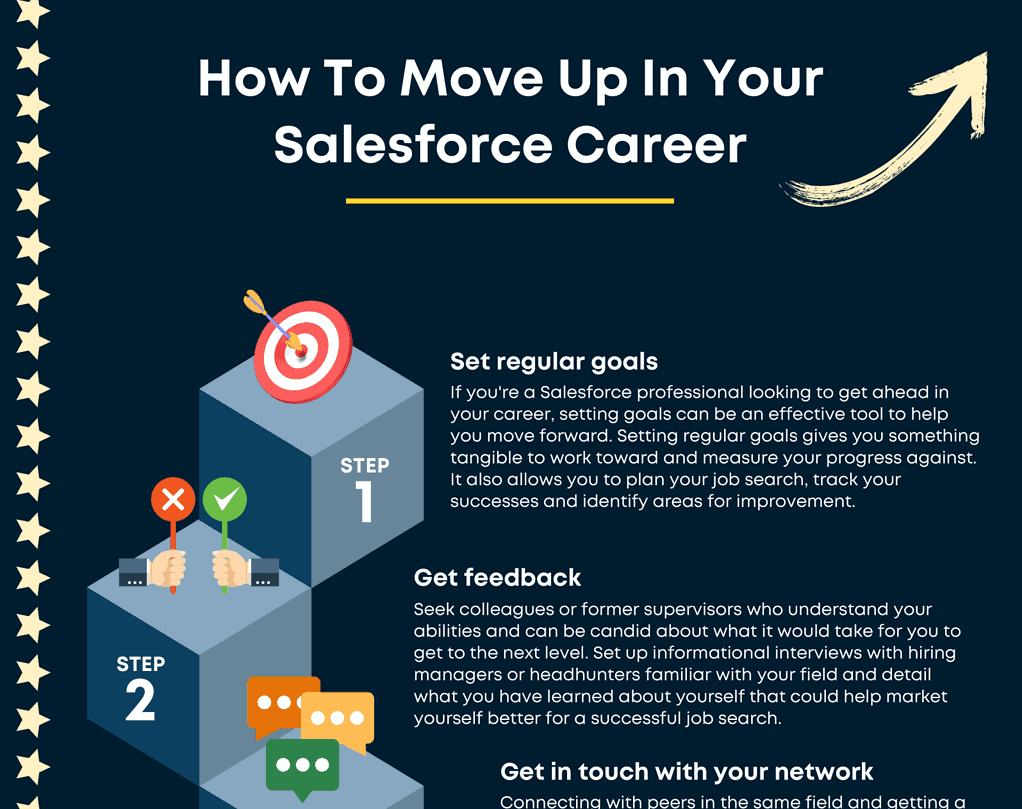 Free checklist: How to Move up in your Salesforce career
If you're looking for a Salesforce job, trying to improve your career and boost your income, you'll want to download this checklist!
With easy-to-follow and practical advice, this checklist will give you the roadmap to follow to position your Salesforce career for success!
Address Concerns Of Your Salesforce Users Quickly
One of the most crucial aspects of encouraging team members to use Salesforce is addressing any concerns they might have quickly and accurately.
Taking the time to listen to their questions and worries upfront can be invaluable in gaining trust and reassuring them that they will be supported during the transition from whatever system they're accustomed to.
Additionally, providing helpful advice or 'hacks' along the way that make Salesforce a more straightforward system for them to work with can help convince them even further of its value as an effective CRM solution.
Ultimately, show your reluctant teammates that you're invested in empowering them, not forcing something upon them, by ensuring their voices are heard, and their questions are answered.
Tips For Salesforce Admins On How They Can Address Concerns Quickly From Colleagues Who Are Reluctant To Use Salesforce:
Listen to their concerns and questions upfront.
Provide helpful advice or 'hacks' that make Salesforce simpler.
Explain the value of switching to Salesforce as an effective CRM solution.
Demonstrate your investment in empowering them, not forcing them into using it.
Encourage open communication and ensure their voices are heard.
Keep Track Of Salesforce User Adoption
Keeping track of your team's Salesforce adoption can be daunting, especially when some team members are reluctant to use the application.
Although it can be challenging, tracking adoption is essential for helping your team make the most of its capabilities. To ensure each team member takes full advantage of all that Salesforce offers, it's crucial to prioritize adoption and actively work on getting everyone on board with its features.
By properly educating your reluctant users about the benefits of using Salesforce and providing them with helpful resources, it won't be long until you have an enthusiastic team ready to maximize their performance with this powerful application!
Tips For Salesforce Admins To Keep Track Of User Adoption
Monitor usage data: Get a fuller picture of adoption success with Salesforce usage reports! Use them to track uplifting metrics such as logins and records created to identify where users may need extra support or training – so you can ensure everyone gets the most out of your platform.
Use dashboards: Track your platform's adoption in real time with customized dashboards! Easily monitor progress and gain valuable insight into how users interact with the platform.
Analyze user feedback: Actively listen to and use it as a roadmap for optimizing the platform. Incorporating their suggestions will help ensure that adoption is consistently on the rise!
Conduct surveys: Gathering feedback through surveys can be a powerful way to gain valuable insights into user satisfaction and adoption. Regularly seeking out users' opinions about the platform enables you to identify potential areas for improvement and provide more effective support or training when necessary.
Celebrate successes: Celebrate the success of Salesforce users! Their stories are a shining example that using this powerful platform can bring significant benefits. Let's leverage these successes and use them as an impetus for even more adoption in the future – together, we'll keep driving forward with momentum!
Be Patient With Your Salesforce Users
Being patient with team members who aren't using Salesforce is essential for successfully implementing the platform. Knowing there will be a learning curve as they move away from their previous process and transition to this new system can make all the difference.
Have empathy and take the time to patiently explain why Salesforce is essential and how it can help.
Showing respect for any concerns or additional training they may need will encourage them to move forward positively, producing better results.
By approaching these conversations with an open mind and focusing on how everyone's goals are better met using Salesforce, you'll create an atmosphere of collaboration rather than resistance.