How to Prioritize Tasks When Managing Projects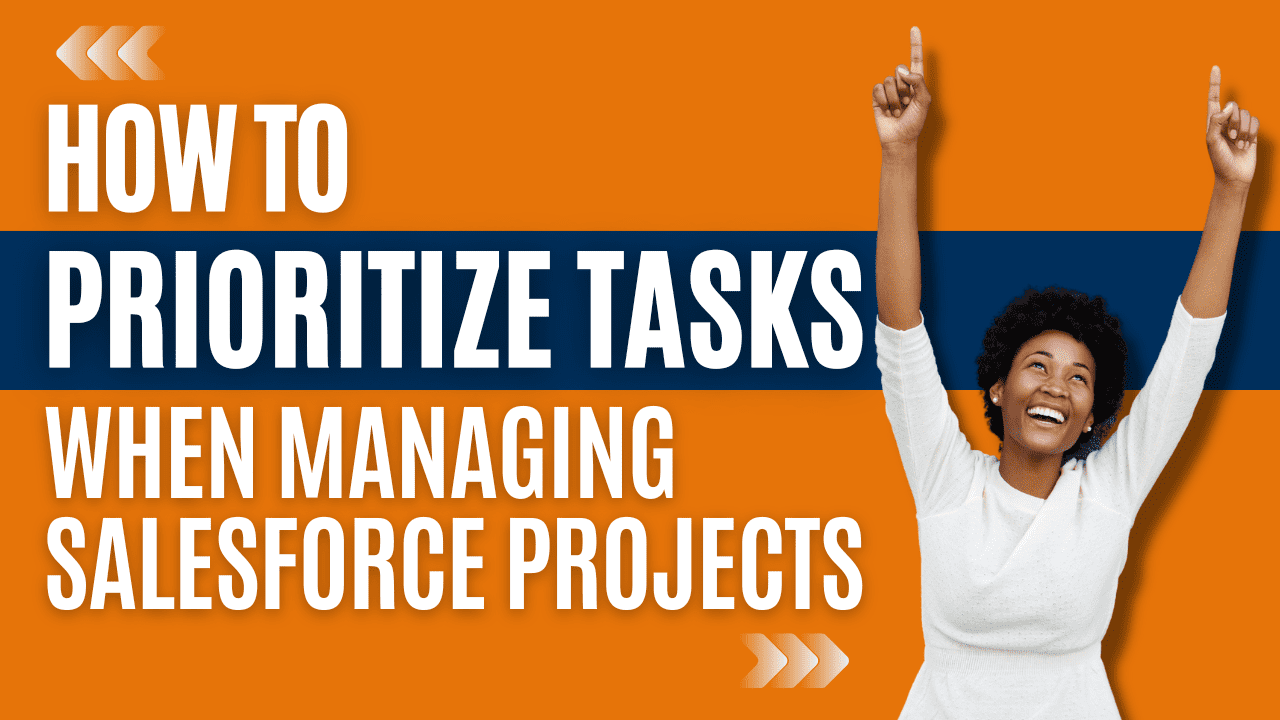 As a Salesforce Administrator, it can be difficult to prioritize tasks when managing projects.
Juggling multiple tasks as a Salesforce Administrator can be difficult, especially when you're trying to manage projects at the same time.
Check out this guide on prioritizing tasks when managing projects. This guide will help you stay organized and ensure that your most important tasks are completed on time.
As a Salesforce Admin, you undoubtedly have a lot on your plate. Projects large and small are constantly vying for your attention, and it can be tough to know where to focus your energy as new emails are coming in from key stakeholders, and your list of user requests keeps growing.
How can you prioritize tasks and manage projects effectively without becoming overwhelmed?
The key is to stay organized and develop a system for evaluating the importance of each task. You'll save yourself many headaches by taking some time upfront to plan your approach.
If you're struggling with managing projects as a Salesforce Admin, prepare for some essential productivity tips below.
Let's face it; the typical Salesforce Admin is constantly receiving requests to:
Update presentation templates to reflect best practices for the project management team;
Identify best practices to track adoption and address change management concerns;
Identify a formal process for data imports and requests for Salesforce reports and dashboards;
Implement immediate updates to the home page of Salesforce because a senior executive was inspired by a random video they saw on YouTube.
Provide transparency to the executive team regarding automation and updates they requested for the tasks object in Salesforce;
Create weekly Chatter posts in Salesforce to help users understand the difference between the Accounts and Contacts objects.
While each of these requests is legitimate, they can become overwhelming and distracting from making real progress on the critical Salesforce projects you've been asked to manage. Which ones are you expected to do first?
That's what we'll uncover below.
Before you know it, you'll implement the tips below to track your projects like a pro and tame your to-do list while increasing productivity and introducing the best solutions for your job role.
Understand Your Company's Priorities
To boost productivity and prioritize your tasks as a Salesforce Admin, you must first understand your company's priorities. This will help you stay productive while tracking projects. For example, you need to identify the following:
What are the company's goals?
What are the deadlines?
Once you understand the company's priorities, you can align your tasks. This will help ensure that you work on the essential tasks and meet the company's deadlines.
For example, if the company's goal is to increase sales, then tasks that will help achieve this goal should be given priority.
Project management becomes much more straightforward when your goals align with the company.
The same goes for deadlines; if there is a deadline for a project, then user requests and tasks related to that project should be given priority.
SNAG THESE EMAIL TEMPLATES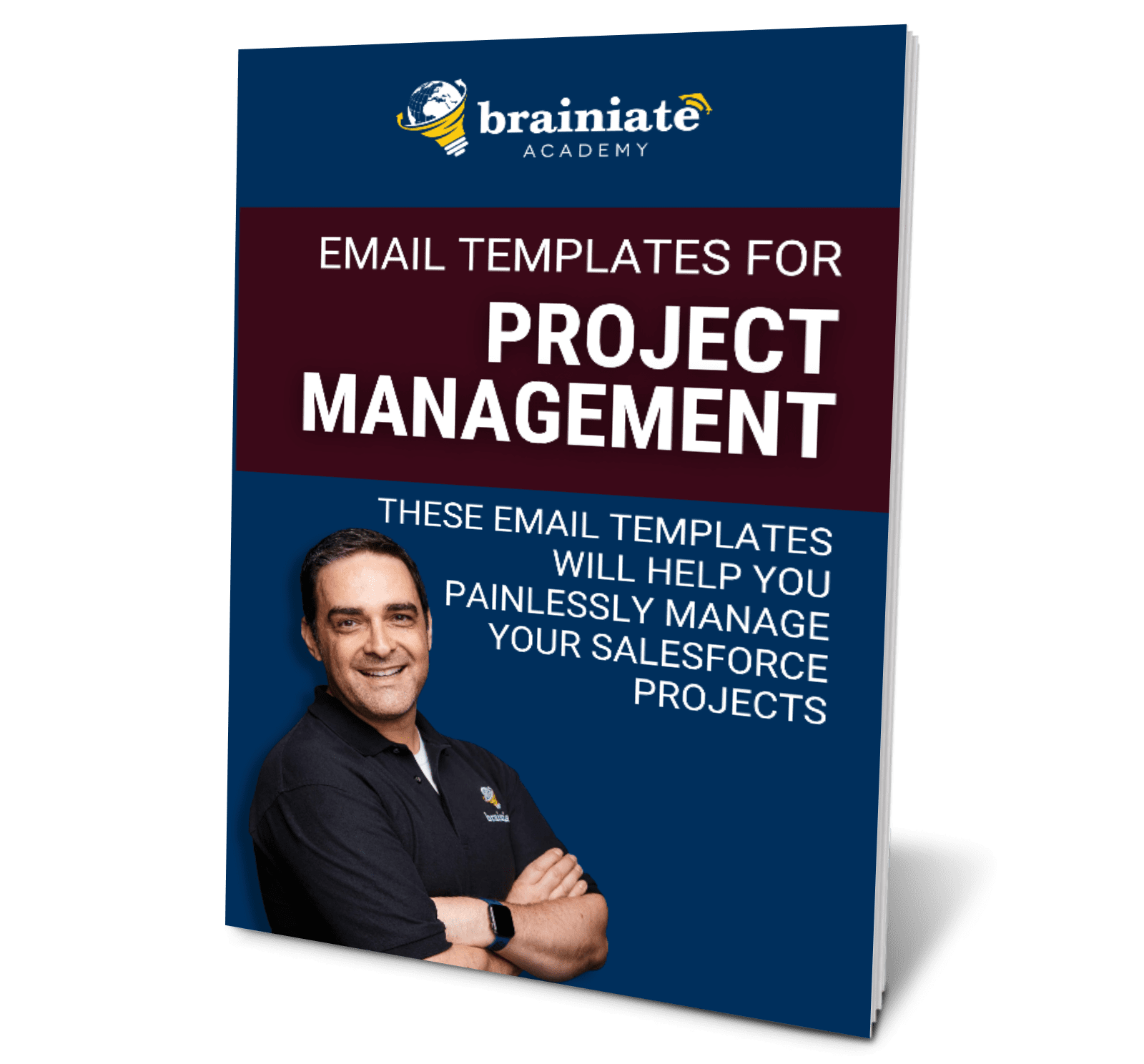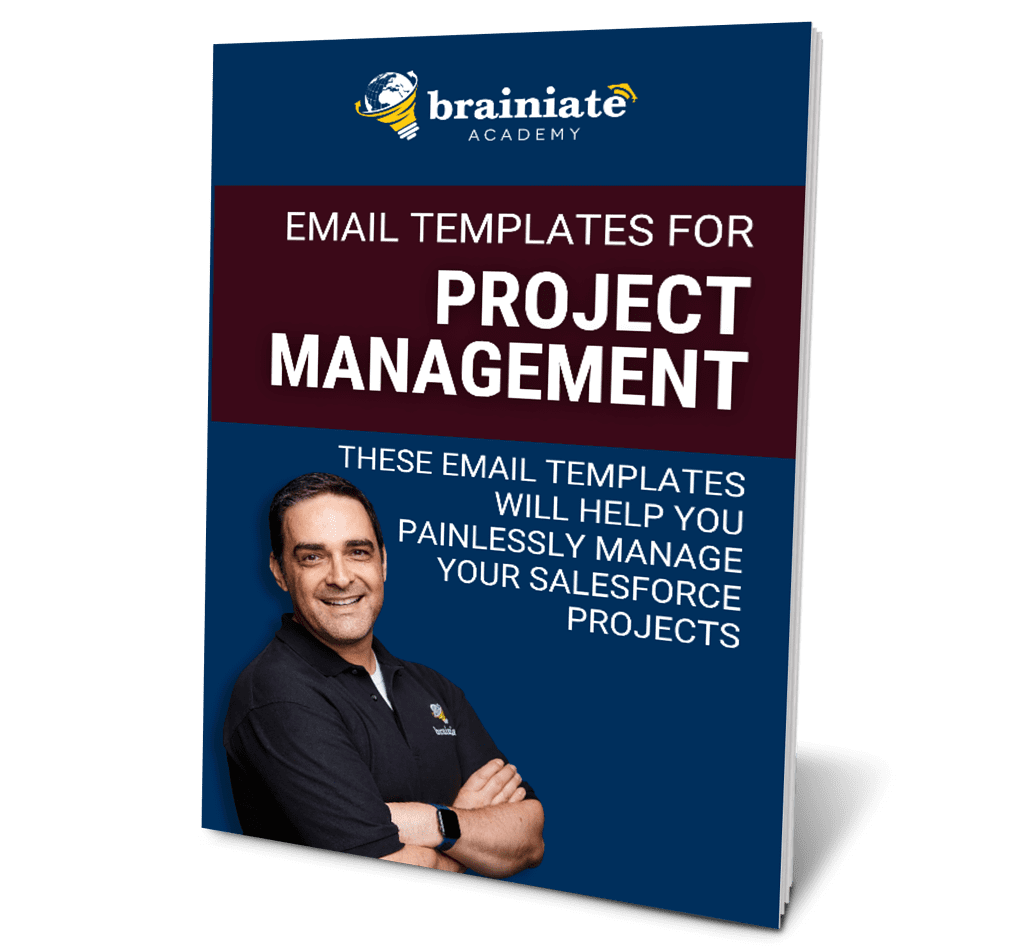 200+ project management templates to help you get organized and increase your productivity!
Are you tired of wasting time writing the same email messages repeatedly?
I know your time is valuable, so I've created email templates specifically for Salesforce Admins to help you manage your Salesforce projects more efficiently.
Use these templates as a starting point or adapt them to fit your own needs. And you can cut and paste them into whatever email system you need.
Stop wasting time on menial tasks and start managing your projects more effectively.
Get access to a vast library of email templates to painlessly manage the entire project lifecycle!
Understand Your Team's Priorities
Salesforce Admins need to understand their team's priorities to prioritize their tasks when managing multiple projects properly. The team's goals and deadlines are essential when aligning your tasks with the team's priorities. By understanding the team's priorities, Salesforce Admins can more effectively manage projects and their time and resources to ensure that all projects are completed successfully.
Understand Your Priorities
When managing multiple projects, the next step in prioritizing your tasks is understanding your priorities. This means looking at your goals and deadlines and understanding how they fit into the bigger picture. Once you understand your priorities well, you can start aligning your tasks with those priorities. This will help you stay on track and ensure you are first working on the most important things.
Create a Task List
Once you have a good understanding of all of the relevant priorities, you can start to create a task list. This list should include all the tasks you need to complete and the due date for each task. Be sure to include both big and small tasks on this list.
Salesforce Administrators often overlook some of the more granular details and sub-tasks involved in supporting the Salesforce platform. For example, suppose a user request involves customizing some custom objects in Salesforce. In that case, you should research best practices, review existing process builder configurations, and then identify the release cycle best for introducing this enhancement into Salesforce for your team.
This is particularly true for large projects that can be time-consuming and challenging to manage when you're bombarded with updates from Salesforce regarding new features to the Salesforce ecosystem. In addition, your end users are asking for help with forgotten passwords, data imports for Service Cloud, and more.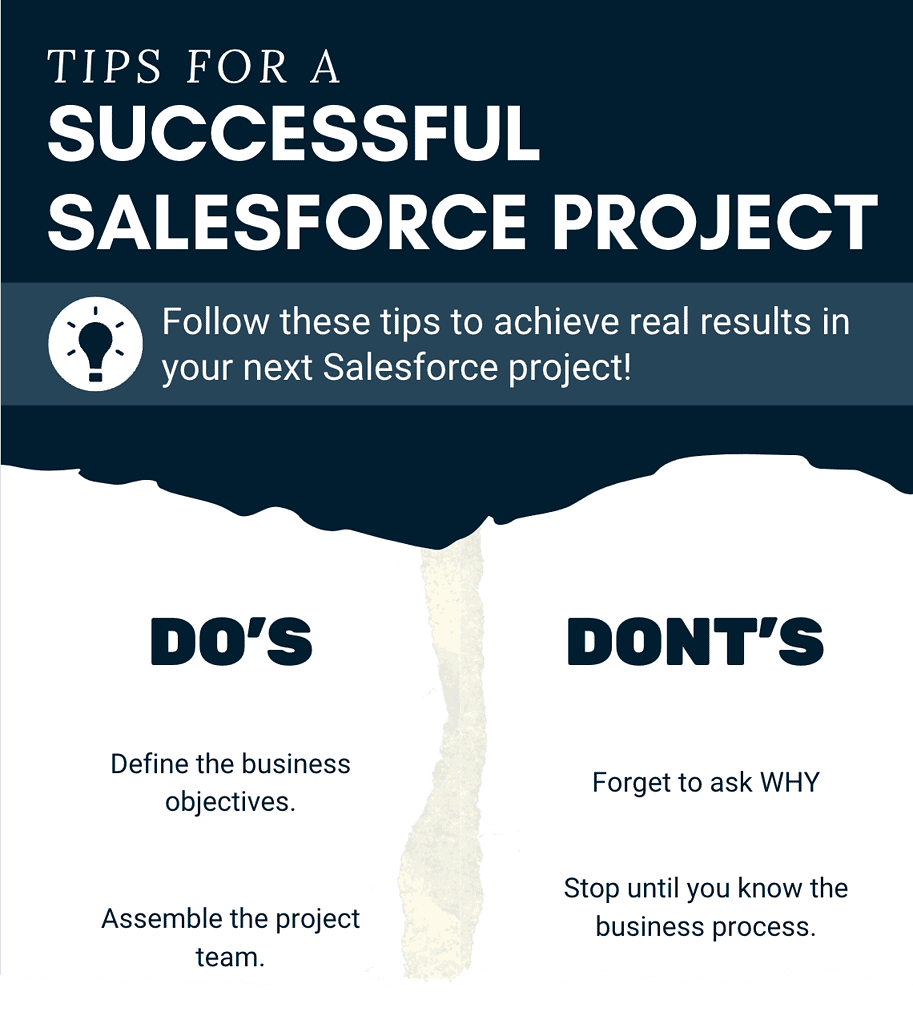 Grab this cheat sheet!
Salesforce projects can be overwhelming and hard to manage, but they can be successful with the right tools and information.
It's easy to feel overwhelmed when juggling a million things simultaneously.
Download my cheat sheet and follow these simple steps to ensure your next Salesforce project is successful.
Prioritize Your Task List for Better Project Management
Once you have created your task list, it is time to prioritize it. To save time, start by looking at the due dates for each task and prioritize accordingly. Then, look at the importance of each task and prioritize accordingly. Be sure to consider both urgency and importance when prioritizing your tasks.
Salesforce Admins who want to maximize their productivity should also incorporate this list to track requests coming your way regarding your company's Salesforce instance. An internal request process to manage user requests can further streamline and consolidate these efforts as a Salesforce Admin.
Many companies work collaboratively on Monday.com to manage tasks, projects, and more.
You might even want to explore how to build a task manager in Notion, as shown in this video:
Delegate Tasks When Possible
When Salesforce Admins are focused on project management, it is essential to stay productive by delegating tasks when possible. For example, on any given week, you might manage some user requests for Lightning Experience and others in Salesforce Classic.
Although they might seem like quick fixes, asking an associate to follow up with users to clarify which interface they are using or which record types on the case object they need to be updated can help you balance your workload while helping you provide an optimized experience for the users that you are supporting. This can benefit you and your end users, as it helps you achieve your business goals more productively.
Delegating tasks will help you get more done in less time and help develop the skills of those on your team. When delegating tasks, give clear instructions and provide adequate resources.
Set Aside Time for Each Task
Once you have prioritized your tasks, setting aside time for each task is essential. This will help ensure that you can complete each task promptly and will also help prevent burnout. When setting aside time for each task, consider the urgency and importance.
Salesforce Administrators should also consider the big picture when setting aside time for each task. For example, suppose one of your long-term objectives is to move your company's Salesforce instance to Lightning Experience. In that case, you need to ensure that you set aside enough time each week or month to devote to initiatives related to this goal.
Finally, Salesforce Admins should create a schedule that allows them to be flexible when dealing with unexpected user requests or updates from Salesforce. As long as you remain organized and have a clear plan of action, you can stay on top of your workload while efficiently managing the Salesforce platform for your team.
Conclusion
In conclusion, Salesforce Admins have a lot of responsibilities when it comes to managing the platform. To maximize productivity and ensure tasks are completed efficiently, Salesforce Admins need to prioritize their task list, delegate tasks when possible and set aside time for each task.
By doing so, they can remain organized while efficiently managing the Salesforce platform for their team. With these tips in mind, you'll be able to stay on top of your workload as a successful Salesforce Admin.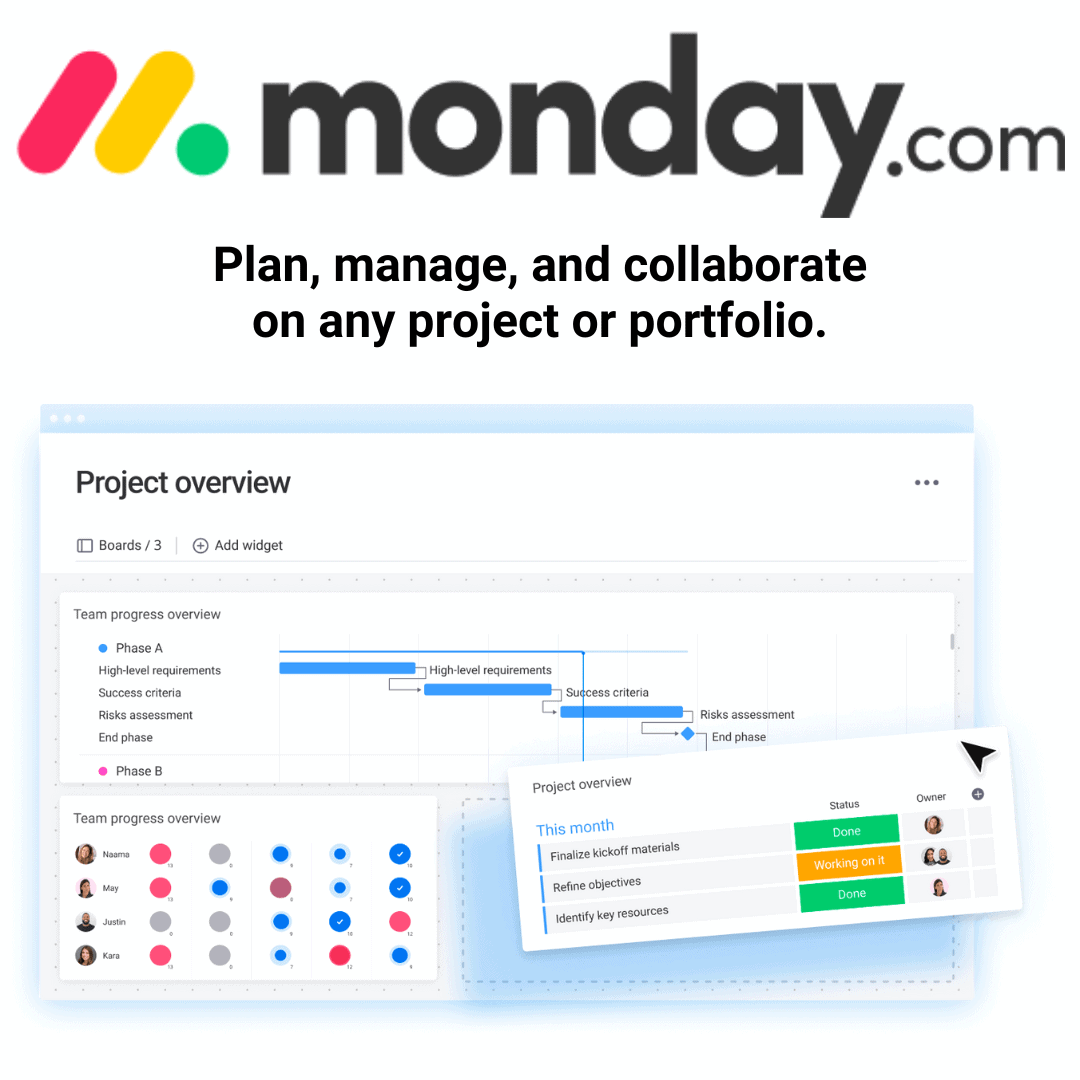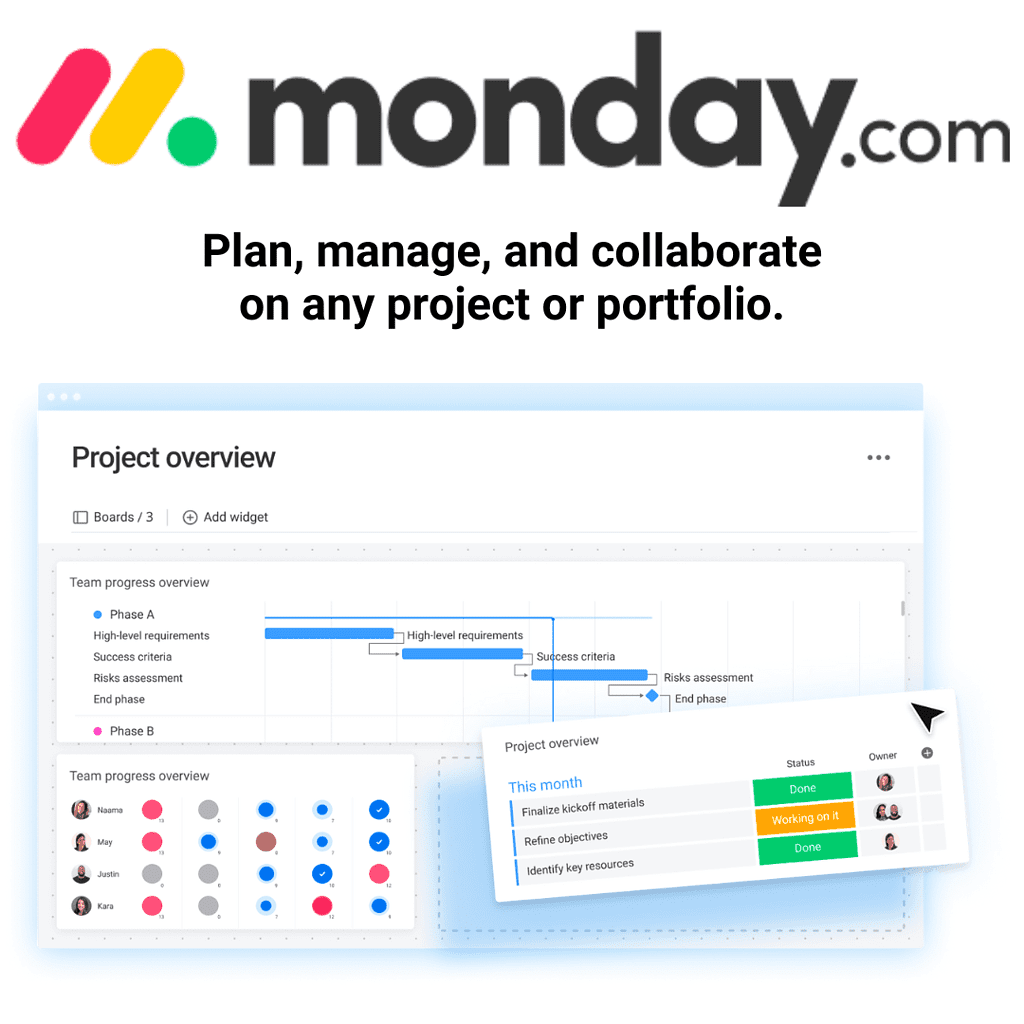 You have a lot of projects on your plate, and it feels like you're always playing catch-up.
Juggling multiple tasks, timelines and deadlines can be incredibly frustrating and overwhelming. It's hard to know where to start, let alone keep track of everything.
Monday is the solution for project management mayhem. With Monday, you can easily create new projects, track tasks and milestones, set deadlines, share files and comments with your team, and much more.
Click on my affiliate link to start a free trial of Monday, and see how it can transform how you manage your Salesforce projects.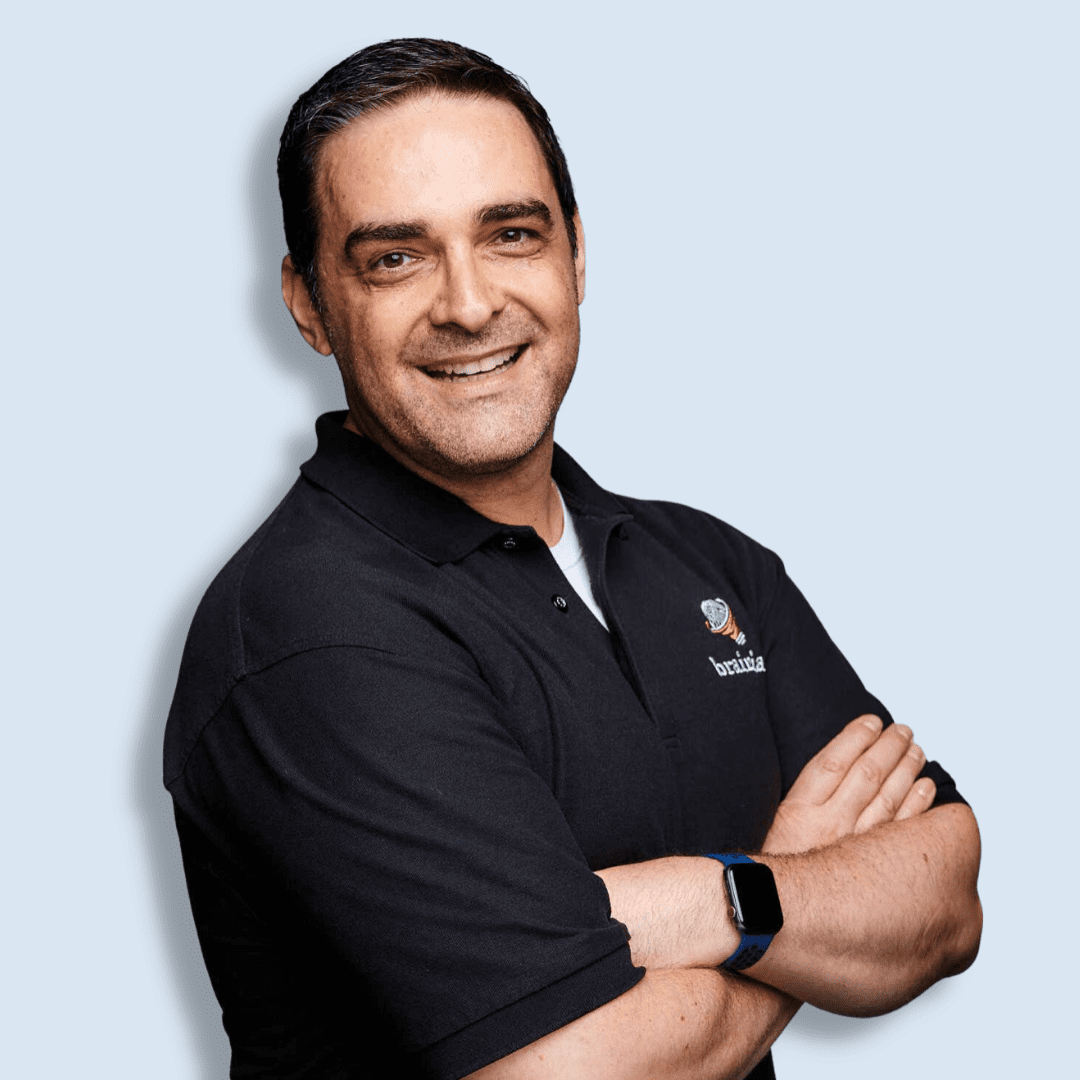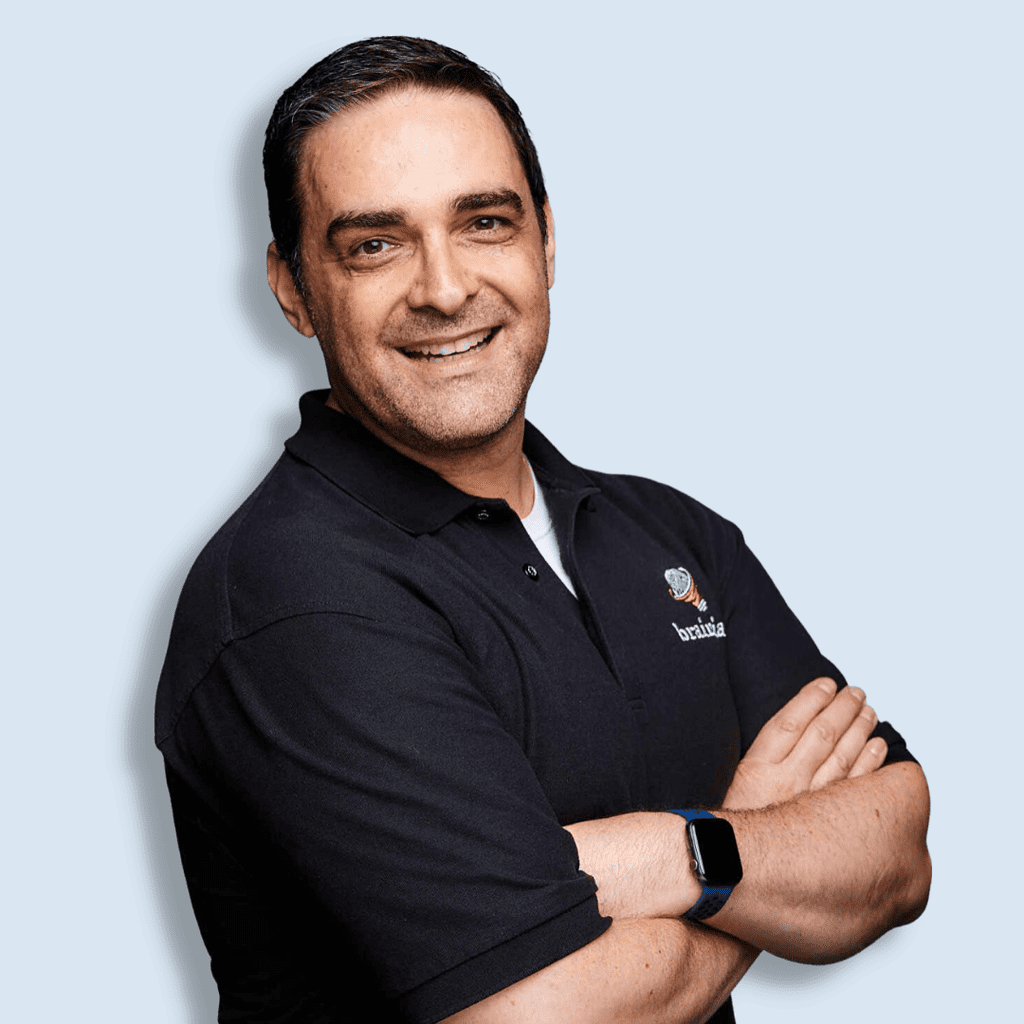 Get practical Salesforce advice in your inbox!
Feeling overwhelmed by everything you have to do as a Salesforce Admin?
I know how it feels.
I created the FREE Brainiate Newsletter – to help you stay up-to-date with the latest Salesforce news, advice, and product recommendations.
Sign up for my newsletter and get all that information right in your inbox – without having to search for it yourself. You'll be able to focus on your projects with peace of mind, knowing you're always up-to-date on the latest Salesforce updates.
Click the button below and sign up for my FREE Brainiate Newsletter today!