Secrets of a Successful Salesforce Training Program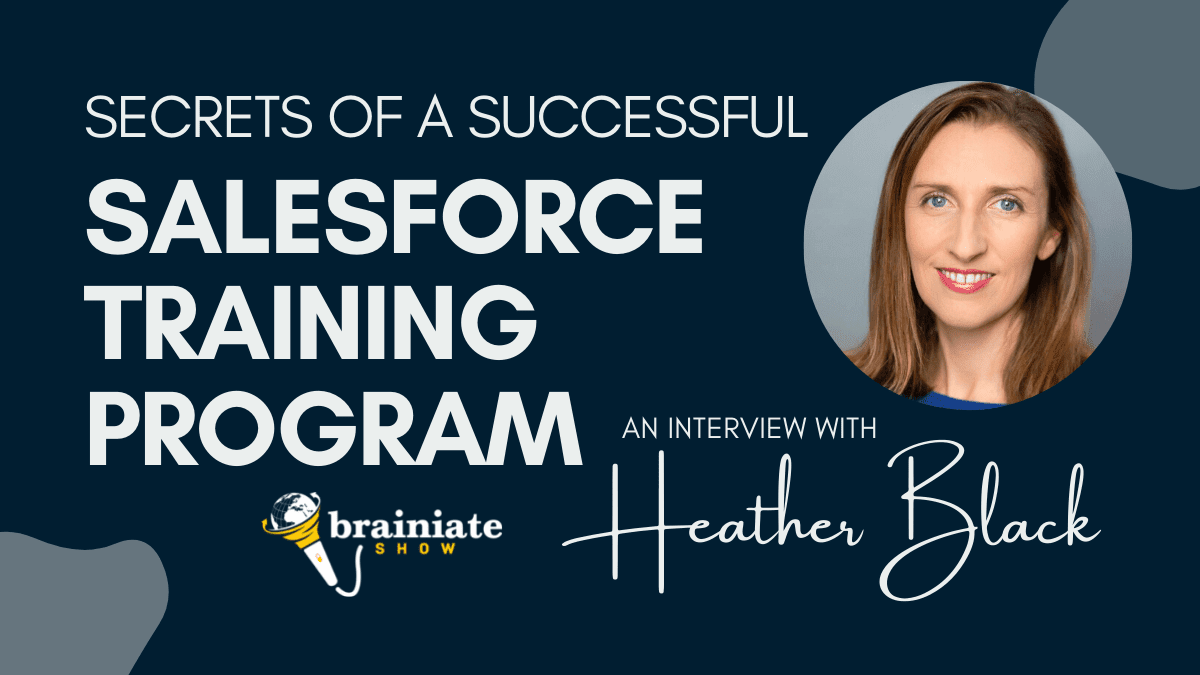 There are several misconceptions about what it takes to be successful in the world of Salesforce, and this podcast conversation with Heather Black is chock-full of valuable tips on how to develop a successful end-user training plan. Listeners will learn how to establish an effective learning environment that helps employees become more productive immediately.
---
---
Links to Resources Discussed in This Podcast:
---
This episode covers several topics, including:
Heather's professional journey
Supermum's backstory
The importance of end-user training
The most common errors companies make when it comes to training
Who gets blamed when end-user training isn't completed or done well.
Who is responsible for ensuring that end-users are trained?
How can we incorporate end user training into the project's life cycle?
What does the perfect training strategy look like?
Understanding the differences between:

Visual Learners
Auditory Learners
Read, Write Learners
Kinesthetic Learners

How to utilize native and third-party applications to bring training materials into the app, making it simple for users to find them.
Maintenance and updates of training materials on a regular basis to ensure that they are up to date.
Strategies around:

How do you keep track of whether or not someone has completed the training?
How do you distribute the continual updates to the training materials?
How organizations can think of training even at the onset of a Salesforce project.
How to combine the carrot and stick strategies to deliver end-user training
How to integrate homework assignments into the training rollout for end-users
How a Center of Excellence fits into your company's Salesforce end-user training strategy
What should Salesforce experts do if they want to create an end-user training plan but are overwhelmed and unsure where to begin.
If you want to learn more learning styles and adding coaching tools and techniques to your Salesforce skill set then check out Salesforce Career Coaching Course | Salesforce Training – Supermums
I'm certain you'll enjoy listening to this discussion as much as I enjoyed doing it!
Please don't hesitate to reach out if you have any suggestions for future episodes or guests.
Make sure to join my Brainiate Show LIVE – weekly on my YouTube channel!