Salesforce DEVOPS: Improving Your Success Rates With Proper Planning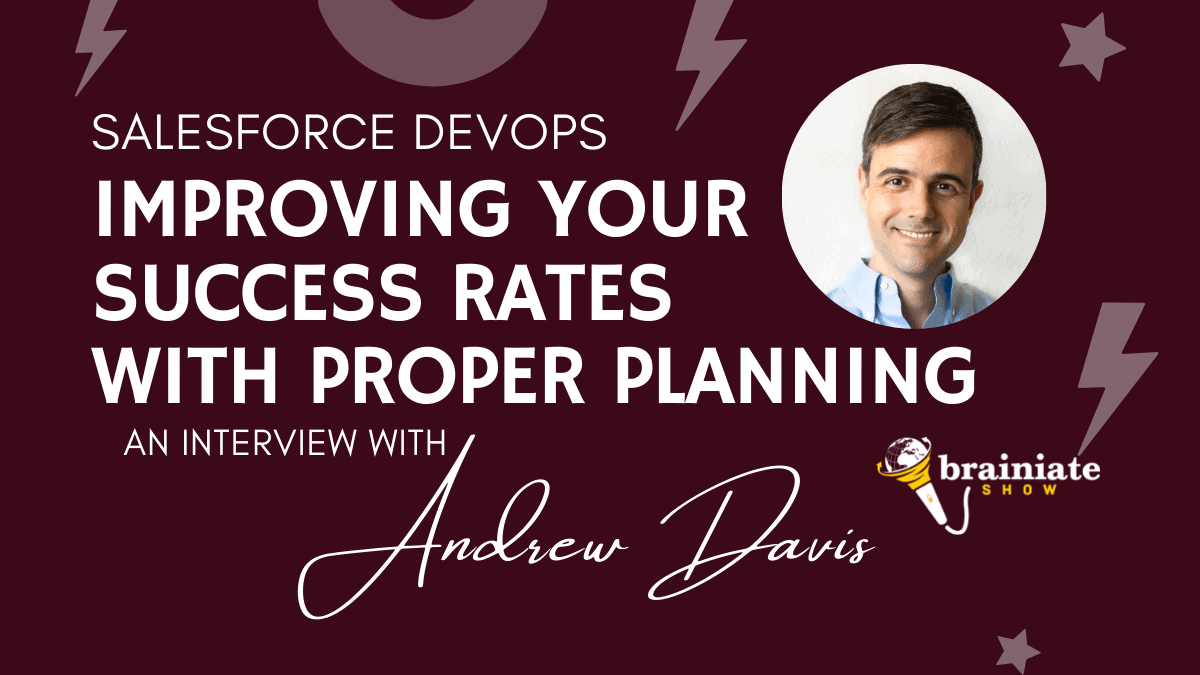 During this podcast interview, Andrew Davis explains how a strong DevOps strategy may make all the difference for your company's internal Salesforce releases.
Some of the topics we chat about in this podcast include:
How Salesforce professionals can achieve a higher purpose.
The significance of DevOps in managing successful Salesforce release cycles
How to reduce anxiety around learning and adapting to change
The gap in our knowledge: Salesforce Admins are seldom taught about software lifecycle management.
How can Copado assist Salesforce professionals in managing their DevOps processes?
What should you do if you've been hired as a Salesforce Administrator but don't have System Admin access to the Production environment?
---
---
Key Resources Mentioned in This Podcast:
---
Salesforce DevOps is a hot topic in the business world, as companies race to get their Salesforce configuration updates up and running. You may not be aware of the significant impact a good DevOps approach can have on your company's success. When you consider what DevOps can do for your business, you'll be thankful that you made the investment.
I'm certain you'll enjoy listening to this discussion as much as I enjoyed doing it!
Please don't hesitate to reach out if you have any suggestions for future episodes or guests.
Make sure to subscribe to the Brainiate Show on your favorite podcast streaming service.
---
To learn more about DevOps, check out these resources: