Learn How to Make Money From Your Data Analysis Skills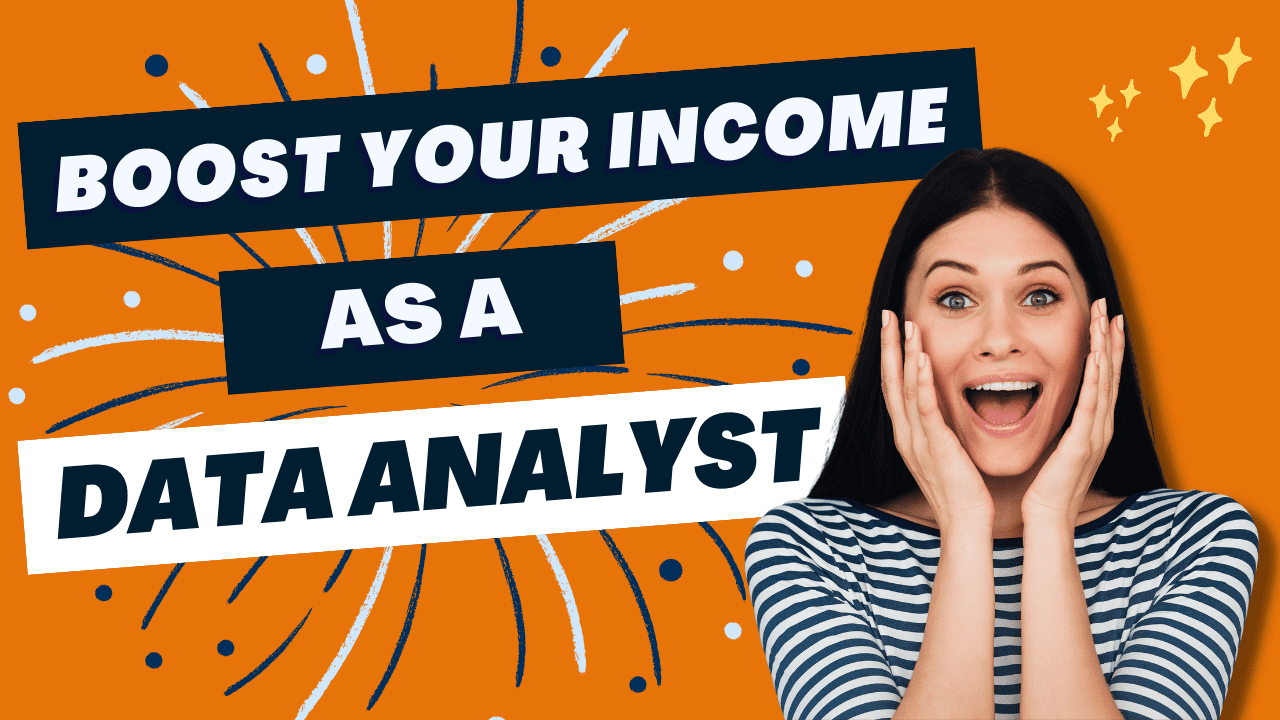 Are you a Salesforce Administrator looking to break into the data analysis realm?
You may be surprised by how much knowledge and experience working with the Salesforce platform can prepare you for success.
Starting a side hustle as a data analyst requires specialized skills. You can transition and start your new side hustle in data science with some education while leveraging your understanding of the Salesforce ecosystem.
In this post, we'll discuss how a Salesforce Administrator can take their existing proficiency with Salesforce tools and translate them into marketable data analyst skills – so get ready to blaze your trail!


Can Salesforce Admins Earn $1,000+ per Month Doing Data Analysis on the Side?
As a Salesforce Admin, you have the unique opportunity to transition your current skills in working with customer data and creating reports in Salesforce while working on the Salesforce CRM platform into a lucrative side hustle as a data analyst.
While you may think of technology-filled jobs as best suited for computer whizzes, in reality, even individuals who are not necessarily tech-oriented can successfully tap into lucrative opportunities in this field with just a few hours each week dedicated to honing and improving their skills.
The key to success lies in understanding which types of data analytics software tools are generally used in businesses today and knowing how to generate insights from those tools quickly and accurately.
With these prerequisites in place, there is excellent potential for Salesforce Administrators to monetize the valuable skills acquired while working with Salesforce data. Salesforce Administration is a natural gateway to starting your business with a data analytics side hustle. Many freelancers earn over $1,000 per month by providing insights to business users on what metrics are essential to optimize their business models.
Your experience in the Salesforce platform has already given you exposure to reviewing historical data, taught you how to import data, and even analyze data that can be utilized to help you make more money at your own pace.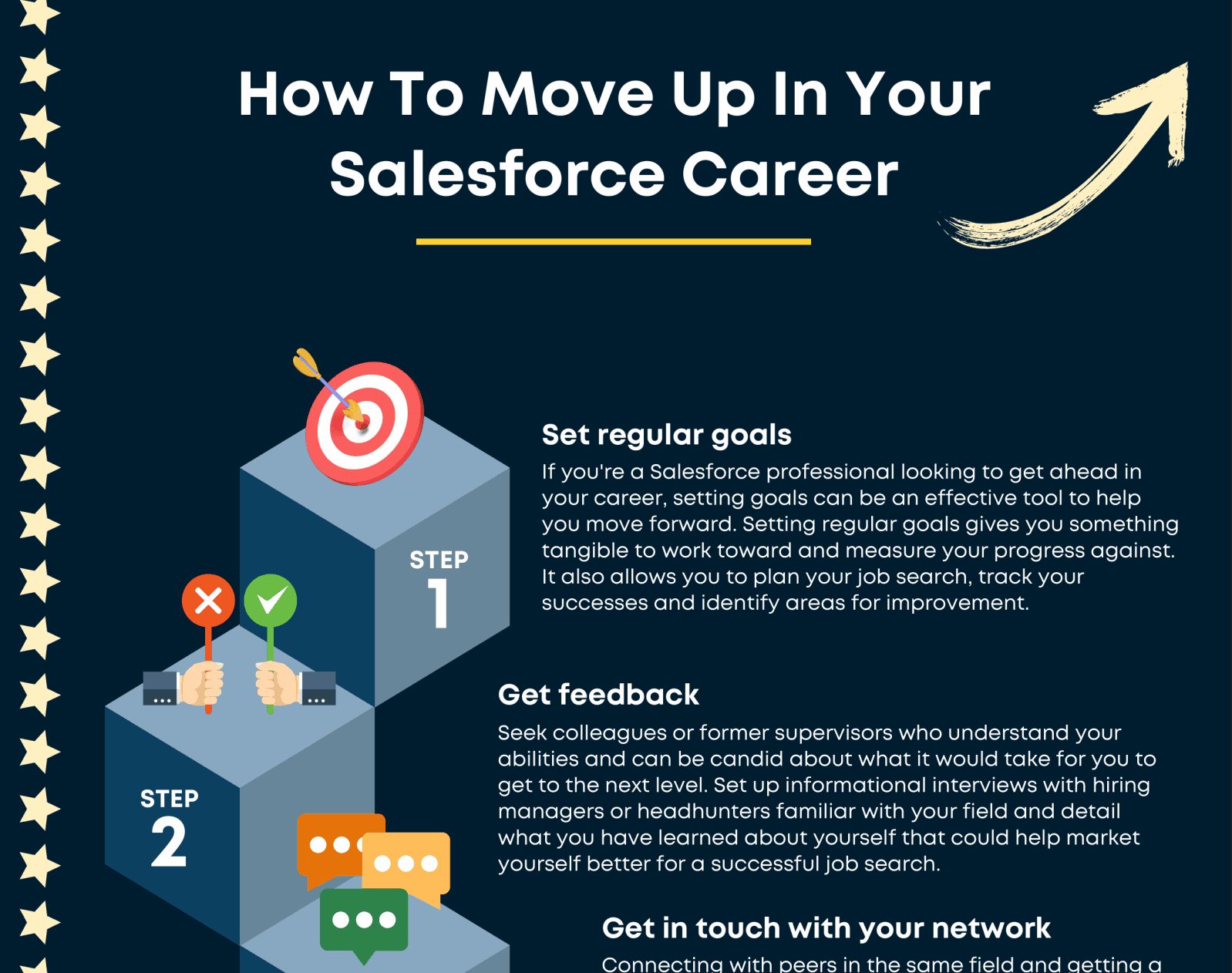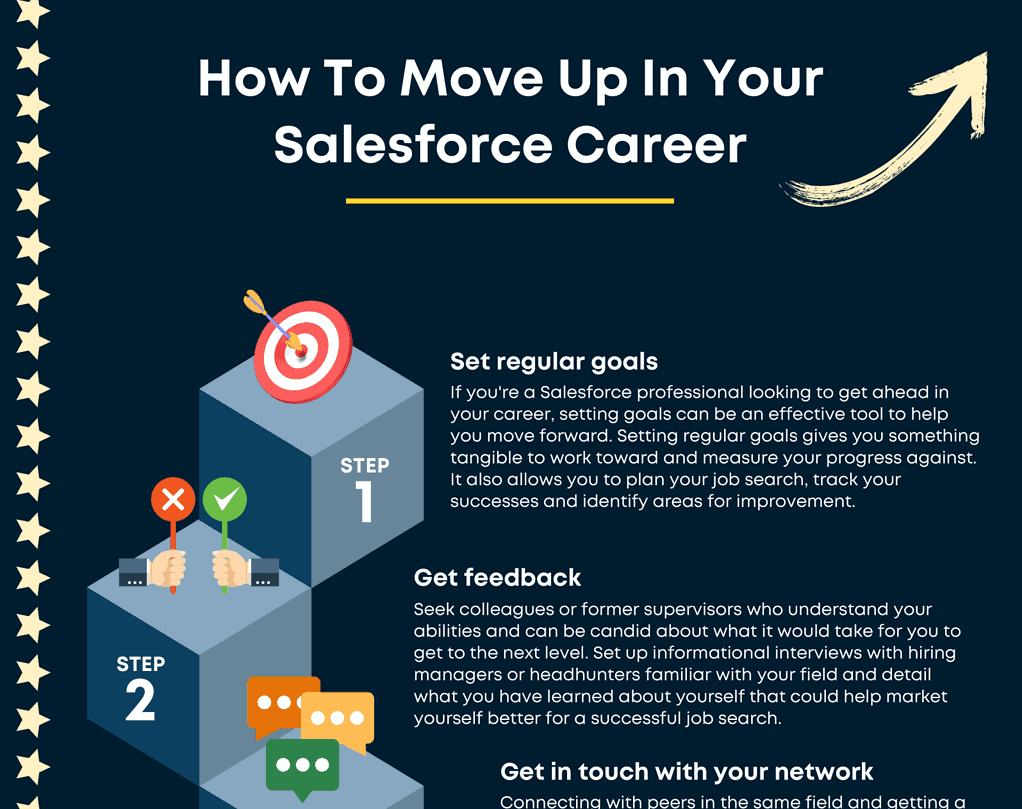 Free checklist: How to Move up in your Salesforce career
If you're looking for a Salesforce job, trying to improve your career and boost your income, you'll want to download this checklist!
With easy-to-follow and practical advice, this checklist will give you the roadmap to follow to position your Salesforce career for success!

What Is a Data Analyst, and What Do They Do?
A data analyst uses specialized software programs and techniques to identify patterns, trends, and correlations in data sets. They use their findings to develop strategies to help organizations improve business operations and outcomes.
Data analysts use various tools to conduct research, including spreadsheets, databases, and statistical analysis software. They collect large amounts of data from various sources, such as internal and external databases, customer feedback surveys, online marketplaces, etc., then analyze it to draw insights about the business.
Data analysts are most commonly found in finance, healthcare, e-commerce, and marketing, where making decisions based on numbers is crucial to success. Data analysts may analyze customer buying habits, preferences, or financial information such as sales figures or costs. Using the insights gained from their analyses, they can recommend changes that may be necessary to increase efficiency or reduce overhead expenses.
Salesforce Admins who are interested in starting their side hustle as data analysts should be comfortable working with large datasets and familiarizing themselves with different software programs used for data analysis.
It's also essential to understand how businesses operate so that you can provide valuable insight into any areas where improvements can be made. Additionally, problem-solving skills are essential since you'll identify issues within datasets that need solving before meaningful conclusions can be drawn from them.


The Skills Necessary to Be a Data Analyst
1. Understanding data
The first and most important skill you need to start a side hustle as a data analyst is a strong understanding of data. This includes being able to understand different types of data, how to clean and organize data, and how to perform fundamental statistical analysis. Providing valuable insights to your clients will be challenging without a strong understanding of data.
2. Excel skills
Another critical skill you need to start a side hustle as a data analyst is proficiency in Excel. Excel is a powerful tool that can be used for everything from organizing data to performing complex statistical analysis. If you don't have strong Excel skills, it will be challenging to do your job effectively.
3. SQL skills
SQL is a programming language that is commonly used for managing databases. You must have strong SQL skills to start a side hustle as a data analyst. Extracting the data you need from databases will be tough without these skills.
4. Communication skills
Communication skills are also necessary for data analysts. This includes being able to communicate effectively with clients, as well as being able to present complex information clearly and concisely. Delivering value to your clients will be difficult if you cannot communicate effectively.
5. Problem-solving skills
Data analysts must also be good problem-solvers. This includes being able to identify problems, as well as being able to develop creative solutions. Without problem-solving skills, finding success as a data analyst will be challenging.
6. Project management skills
For Salesforce Admins looking to break into the data analytics realm, it's important to note that solid project management skills are essential in helping them stay organized and efficiently manage multiple projects simultaneously.
Whether juggling client demands, workload distribution, timeline expectations, competing deadlines, or regular reviews in the context of each job, project management can be a deciding factor for success when trying to jump from a Salesforce Admin to a professional Data Analyst. Therefore, mastering these skills is essential for anyone wanting to grow their side business in an area as sought after as data analytics.
Do you need to brush up on your project management skills?
If so, I have the perfect solution for you.
My online, on-demand course, Project Management Secrets, will teach you everything you need to know to manage projects like a pro. You'll learn to gather business requirements, engage with stakeholders, manage scope, and more.
This course includes many email templates to help you get up and running quickly.
Don't waste any more time feeling overwhelmed by your project management skills. Enroll in my online course today and start learning to manage projects like a pro. You won't regret it!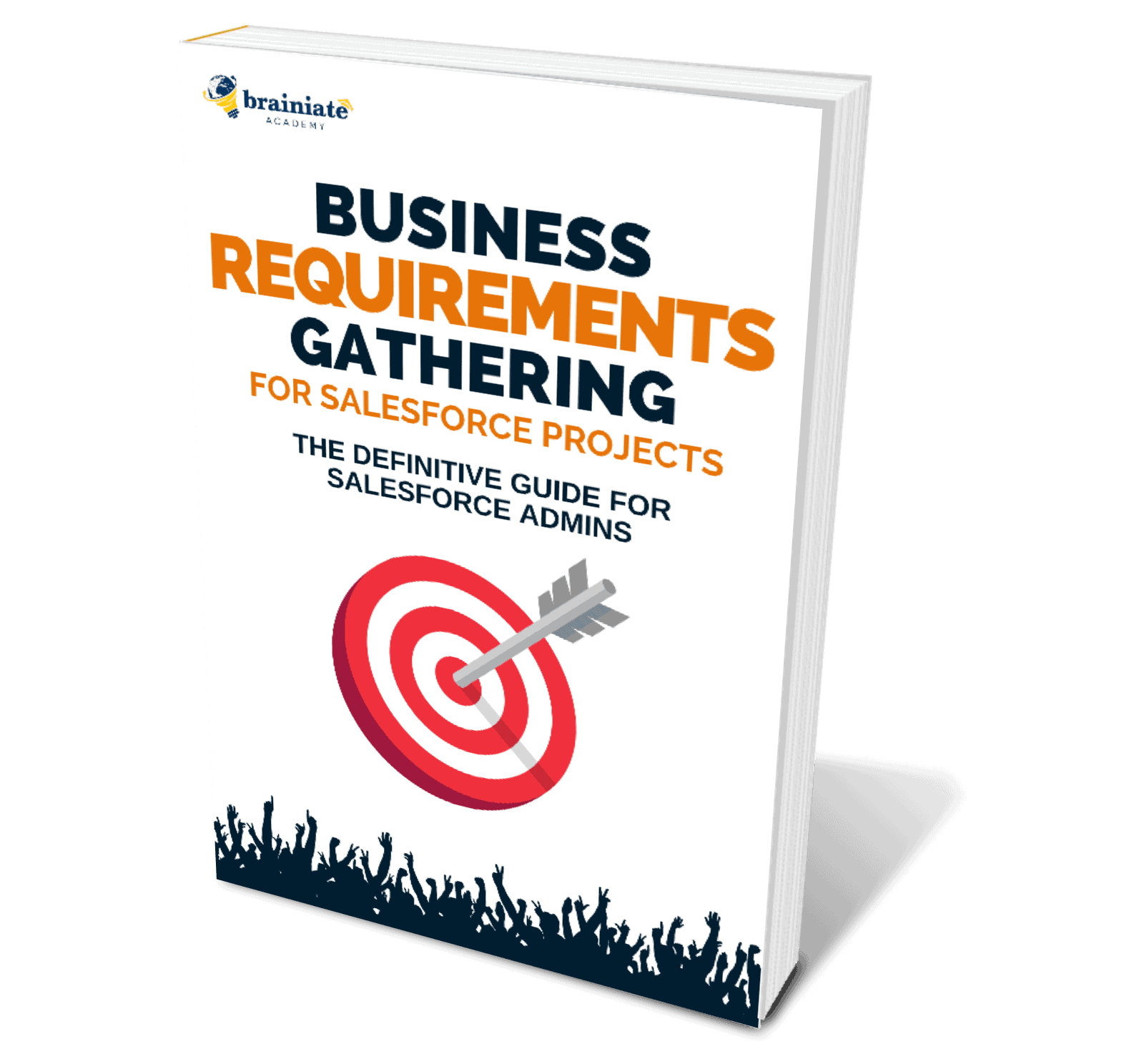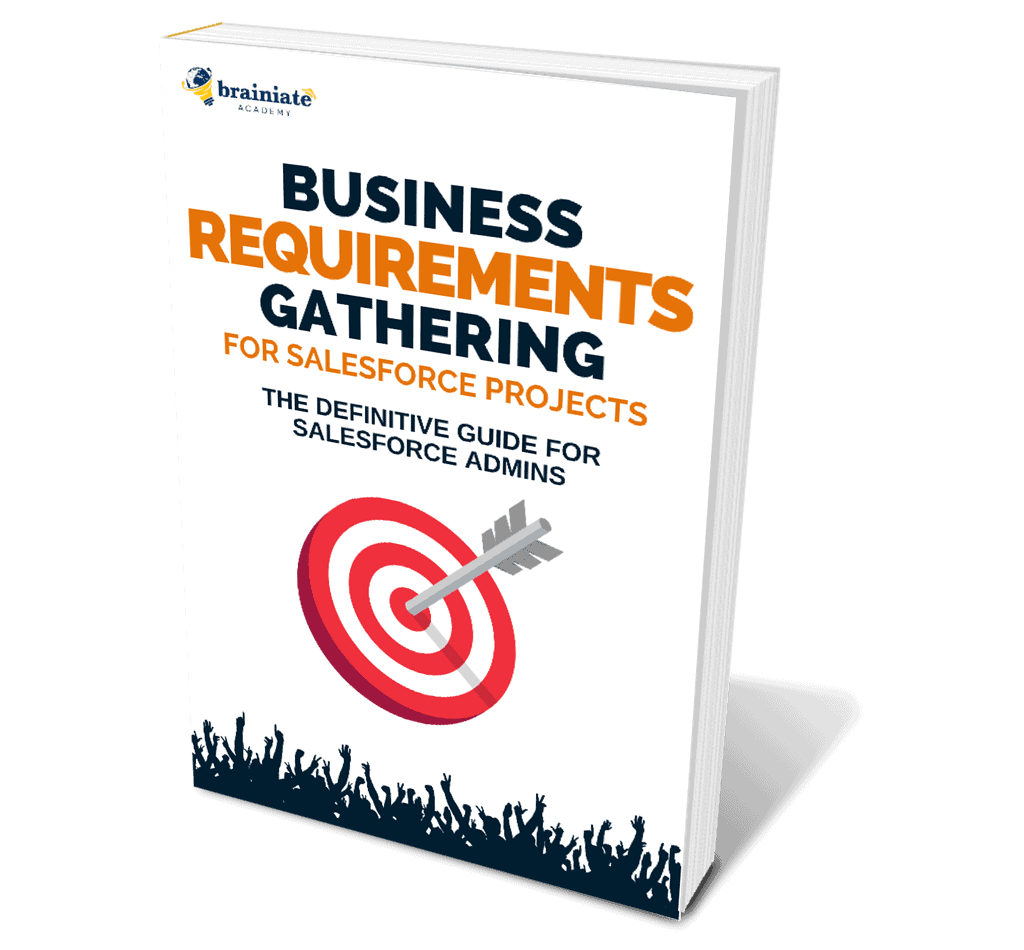 The quick-start guide to gathering business requirements
Are you responsible for ensuring Salesforce projects run as smoothly as possible?
With the Business Requirements Gathering for Salesforce Projects: The Definitive Guide for Salesforce Admins, you can quickly get up to speed on the best practices for gathering business requirements.
This comprehensive book, written by Salesforce consultant and trainer David Giller, provides powerful methods and insights to ensure your projects are successful.
7. Time management skills
Time management skills are also necessary for data analysts. This is because they often work on multiple projects simultaneously and must be able to juggle multiple deadlines. If you cannot manage your time effectively, meeting your deadlines and delivering quality work products will be challenging.


How to Start a Side Hustle as a Data Analyst
1. Define your goals
The first step to starting a side hustle as a data analyst is to define your goals. What do you hope to achieve by becoming a data analyst? Do you want to earn extra income? Do you want to learn new skills? Once you have defined your goals, you can look for opportunities to help you achieve them.
2. Find a niche
One of the best ways to start a side hustle as a data analyst is to find a niche. There are many different niches within the field of data analysis, so finding one that interests you can help to make the process more enjoyable. Additionally, focusing on a specific niche will make it easier to market your services and find clients willing to pay for your expertise.
3. Learn the basics
If you're new to data analysis, it's essential to learn the basics before starting a side hustle. Many online resources can help you learn the basics of data analysis, and most of them are free. Once you understand the basics well, you can specialize in a particular area or focus on a specific type of data analysis.
4. Find clients
Finding clients is one of the most challenging aspects of starting a side hustle as a data analyst. If you don't have any experience working with clients, it can be helpful to start by offering your services for free or at a reduced rate. This will allow you to build your portfolio and get experience working with clients. Once you have experience, you can begin charging more for your services.
For Salesforce Administrators looking to start a side hustle as a data analyst, websites like Fiverr and Upwork are ideal for quickly finding clients. These platforms provide access to a wide range of potential customers who are already familiar with the remote working model. Through these websites, you can create an attractive profile describing your skills and experience as a data analyst and showcase some of your past work. This allows potential clients to understand what you offer, making it easier for them to decide whether or not they should hire you. In addition, these platforms also offer payment protection so that you can be sure that the client will pay you for your services.
Most importantly, using Fiverr and Upwork can save time when it comes to finding new clients. Instead of manually searching through thousands of job postings online, these platforms make it easy to filter down based on criteria such as location and budget. This reduces the time it takes to find relevant job postings that match your skill set and preferences. Furthermore, both platforms have messaging systems, allowing you to communicate quickly with potential customers without disclosing personal contact information.
Overall, websites like Fiverr and Upwork are great resources for Salesforce Admins looking to start their data analysis side hustle. They offer access to numerous potential customers and feature filters that make searching for relevant jobs faster than traditional job searches online. Lastly, many of these platforms also come with payment protection so that you can rest assured knowing that the client will pay you once the job is completed successfully.
5. Stay organized
When working as a data analyst, staying organized and tracking all the different projects, you're working on is essential. This can be difficult if you're also trying to maintain a full-time job and other commitments, but it's essential to succeed in this field. Many different tools and software programs can help you stay organized, so find one that works best for you and stick with it.
6. Be flexible
Another important aspect of being a successful data analyst is flexibility and adaptability. The world of data is constantly changing, so you must be able to change with it. You must learn new things quickly and be comfortable working with different data types. If you're not flexible, it will be challenging to succeed in this field.
7. Promote yourself
You must promote yourself effectively if you want people to know about your side hustle as a data analyst. This means creating an online presence and ensuring that people know about your services. You can promote yourself through social media, your website, or word-of-mouth. Whatever method you choose, ensure that you're reaching out to your target audience and letting them know what services you offer and how they can benefit from them.
Salesforce Admins who are looking to start a side hustle as data analysts can easily promote themselves through websites such as Fiverr or Upwork. Both sites provide an easy-to-use platform for freelancers that allows users to create a profile and start marketing their services quickly. On Fiverr, Salesforce Admins can browse job postings and create customized proposals to submit to potential clients. Similarly, Upwork provides an intuitive interface where Admins can create a detailed profile and showcase their work experience and qualifications.
When using these websites, you must be sure you are crafting compelling content that speaks directly to your target audience's needs. Ensure to include the type of data analysis services you offer, what makes your skills unique, and how these services can benefit potential clients' business operations. Additionally, it's essential to ensure your profile is up-to-date with recent projects you have worked on so people clearly understand the quality of work you provide. You should also consider creating a portfolio or website with samples of your work which will help set yourself apart from other Freelancers on the site.
In addition, when advertising yourself on Fiverr or Upwork, it is crucial to remain active in their online communities and join relevant groups related to data analysis that may be helpful for networking opportunities or finding leads for potential jobs. Additionally, don't forget about social media! Creating a LinkedIn profile showcasing your professional background and experience can help you stand out from competitors while giving potential employers an insight into your background and expertise. Overall, creating an effective presence on multiple digital platforms will help ensure maximum visibility for your services, increasing the chances of securing new clients and growing your side hustle as a data analyst!

Tips for Staying Organized and Efficient When Working on Multiple Projects Simultaneously
1. Make a list
The first step to staying organized and efficient when working on multiple projects is to list all the tasks that need to be completed. This will help you to keep track of what needs to be done and ensure that you do not forget anything.
2. Set priorities
Once you have made a list of all the tasks that need to be completed, you will need to set priorities. Some tasks may be more important than others, and it is essential to identify these tasks so that you can focus your time and energy on them.
3. Create a schedule
Another way to stay organized and efficient when working on multiple projects is to create a schedule. This schedule should include deadlines for each task and be realistic, so you do not become overwhelmed.
4. Take breaks
It is also essential to take breaks when working on multiple projects. Working for long periods without a break can lead to fatigue, making it difficult to focus and be productive. Taking breaks will help you stay refreshed and focused on getting the most out of your work time.
5. Delegate tasks
If possible, delegate tasks to others so that you are not trying to do everything yourself. This will lighten your workload and allow you more time to focus on the most critical tasks.
6. Stay flexible
Things will inevitably come up that will throw off your schedule, and staying flexible in these situations is essential. Be willing to adjust your schedule as needed so you can still complete all your tasks promptly.
7. Ask for help
If you struggle to stay organized or efficient, do not hesitate to ask for help from others. Many people are happy to help if they know you are trying your best but need assistance.


Tools to Help You Start a Business as a Data Analyst
Jasper AI
If you're serious about starting a side hustle as a data analyst, Jasper AI can help you write emails, blog articles, proposals, and social media posts that effectively communicate your message and build your brand.
By leveraging the power of AI, Jasper provides an on-demand writing assistant that automatically generates compelling content based on user input. The use of natural language processing (NLP) technology helps users craft professional-grade messages in no time at all. For example, entrepreneurs could use this tool to craft personalized emails that engage customers and drive sales, social media posts that attract more followers, and blog articles that establish thought leadership in their industry.
Not only does Jasper AI write great content quickly, but it also ensures higher semantic richness compared to manual writing. Entrepreneurs can create richer content with more details and facts without sacrificing readability or engagement. Furthermore, the platform has advanced features such as automatic spellcheck, punctuation correction, keyword optimization, and grammar analysis – giving entrepreneurs complete control over the quality of their content while saving valuable time in the process.
In conclusion, Jasper AI is a powerful tool for entrepreneurs looking to start a side hustle as data analysts by enabling them to quickly and efficiently create high-quality content. By leveraging this platform's ability to generate rich content with more details and facts than manual writing allows, entrepreneurs can optimize their digital presence with high-impact emails, social media posts, and blog articles – helping them reach new audiences faster than ever.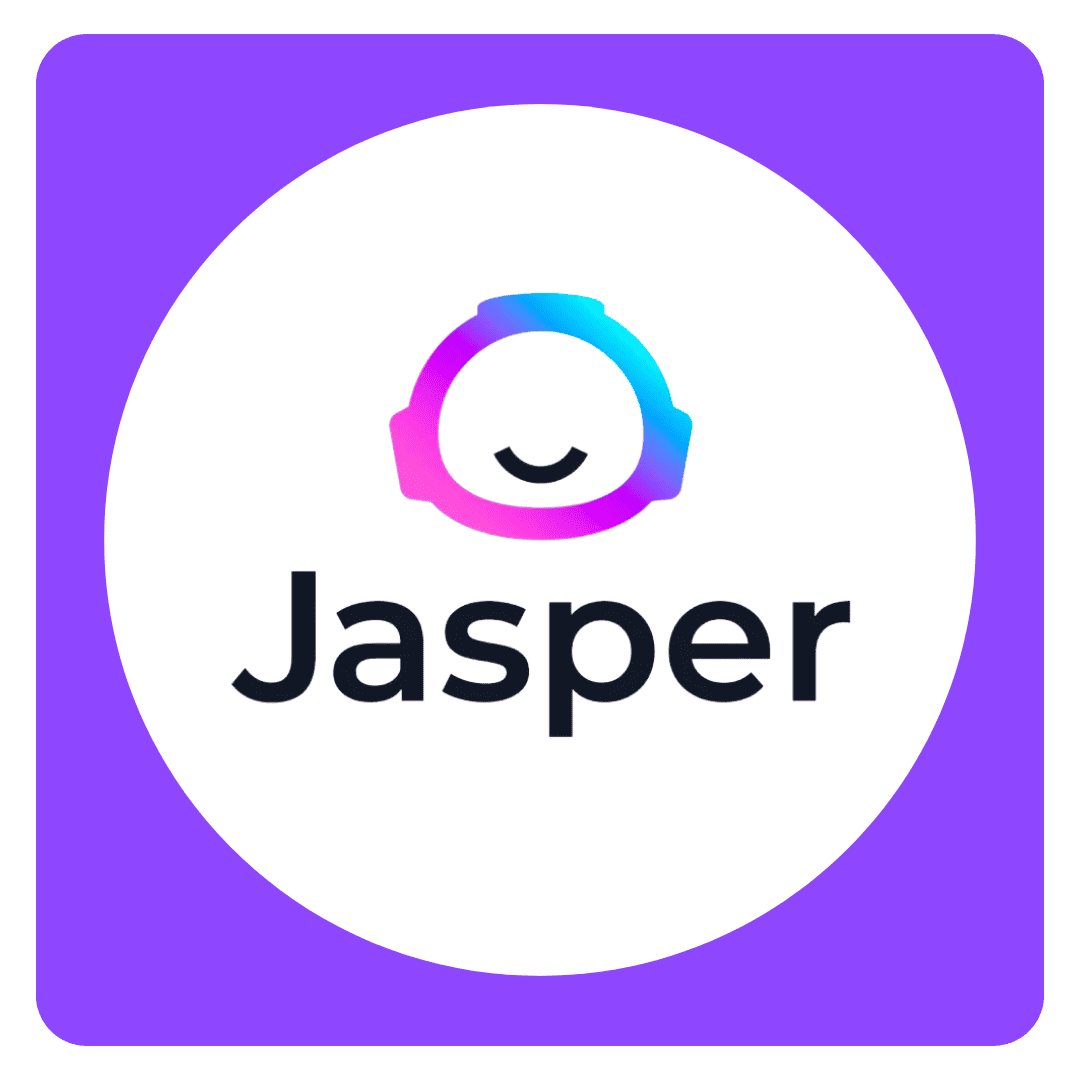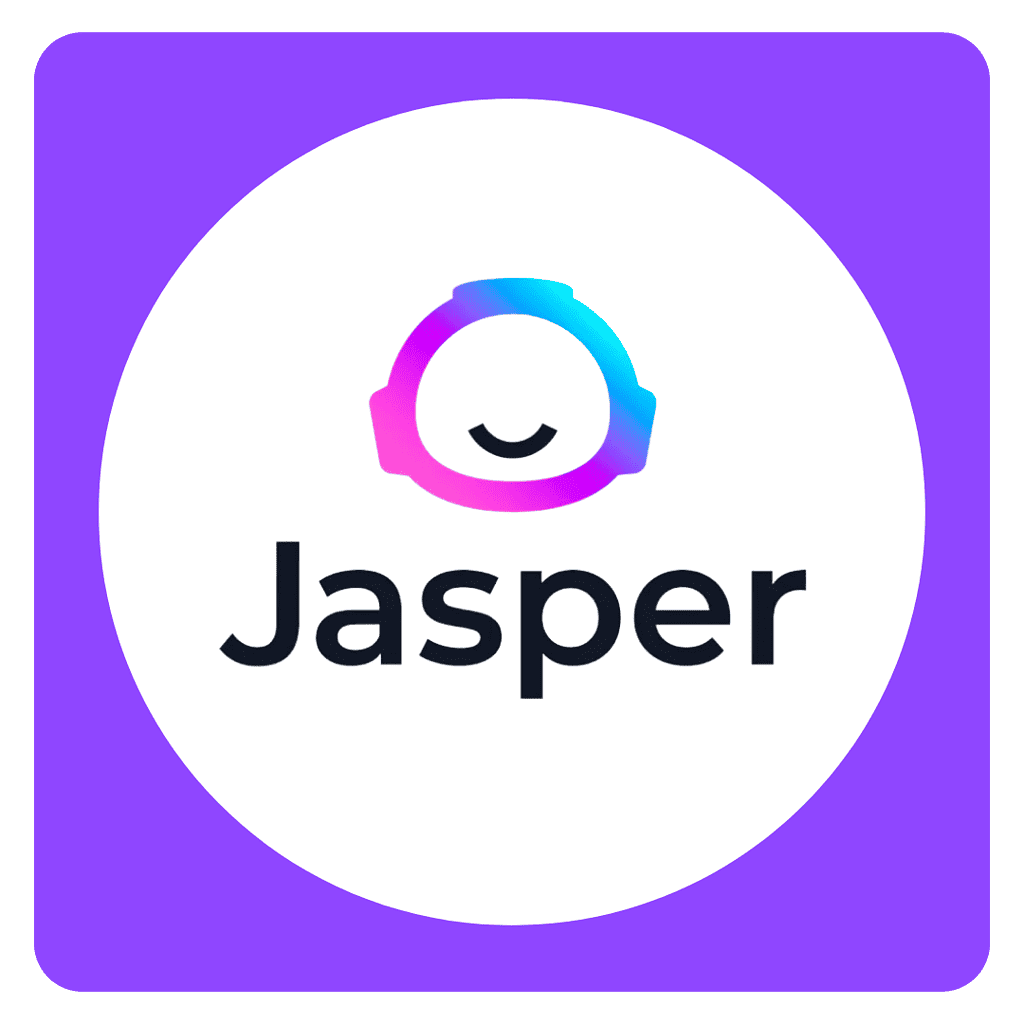 Jasper AI
Salesforce Admins are busy and overwhelmed managing projects and incoming requests.
It's challenging to keep up with everything when constantly being pulled in different directions. You need a way to manage your time more effectively, and that's where Jasper comes in.
With Jasper, you can easily delegate writing tasks to save yourself time and stress.
Tell Jasper what you need, and he'll take care of the rest, using persuasive language that will make your colleagues take notice.
If you're looking to start a side hustle as a data analyst, Monday.com is the perfect platform for keeping track of multiple projects and tasks. It offers an easy-to-use, intuitive nature that allows users to get up and running quickly.
Whether you are tracking the progress of complex projects or simply taking notes during meetings, Monday.com has everything you need to stay organized and productive.
Monday.com's user-friendly layout makes it easy to view all your data in one place. You can easily create custom columns to track project milestones and ensure everyone on your team is on the same page. Furthermore, it allows you to customize workflows so that each project progresses smoothly from one task or stage to another.
Using analytics and reporting features within Monday.com, you can visualize your progress quickly so that it's easier for yourself or others to understand exactly where things stand at any given time.
Monday.com provides an easy-to-use platform for anyone looking to start a side hustle as a data analyst – allowing them to track multiple projects easily while integrating with many cloud-based tools needed along the way!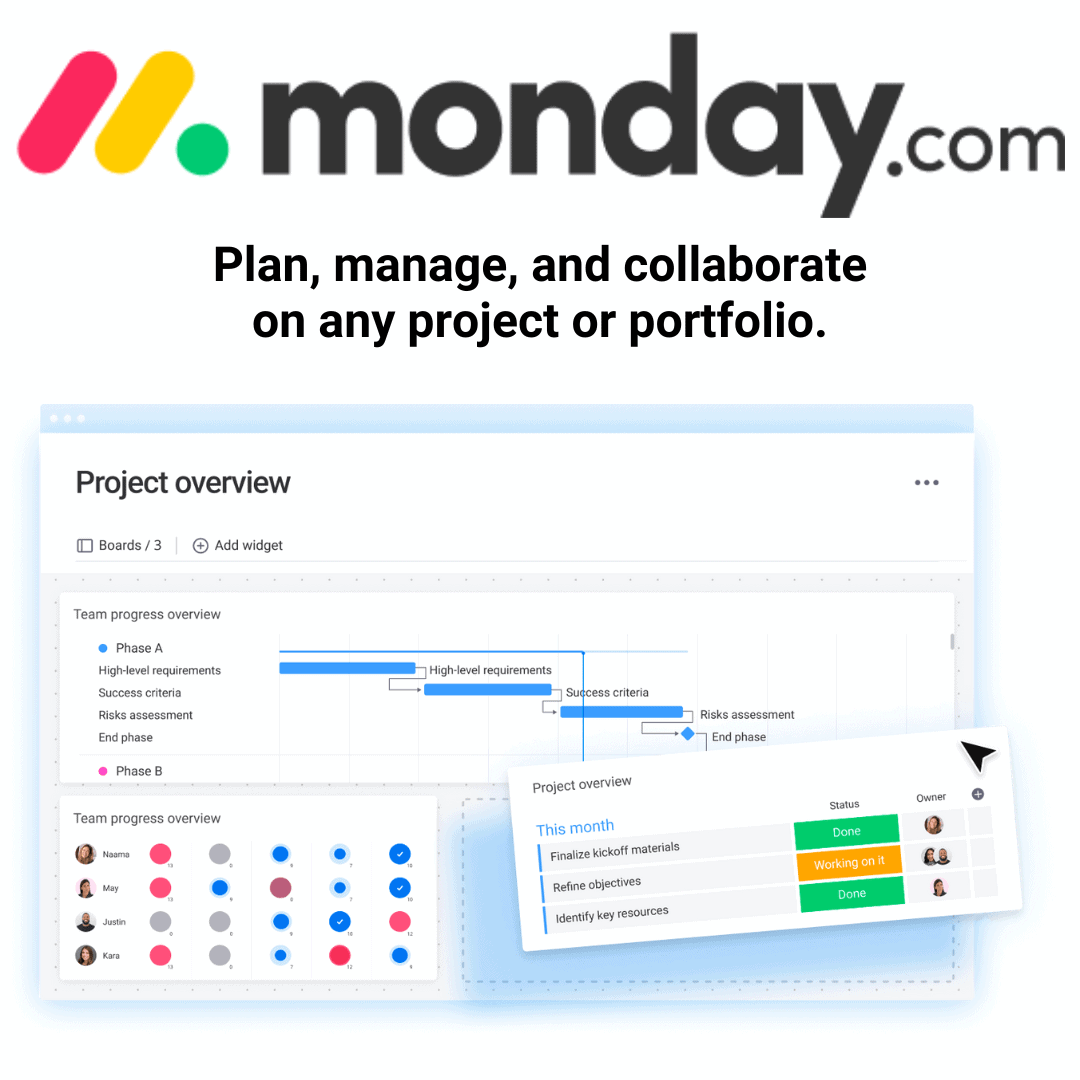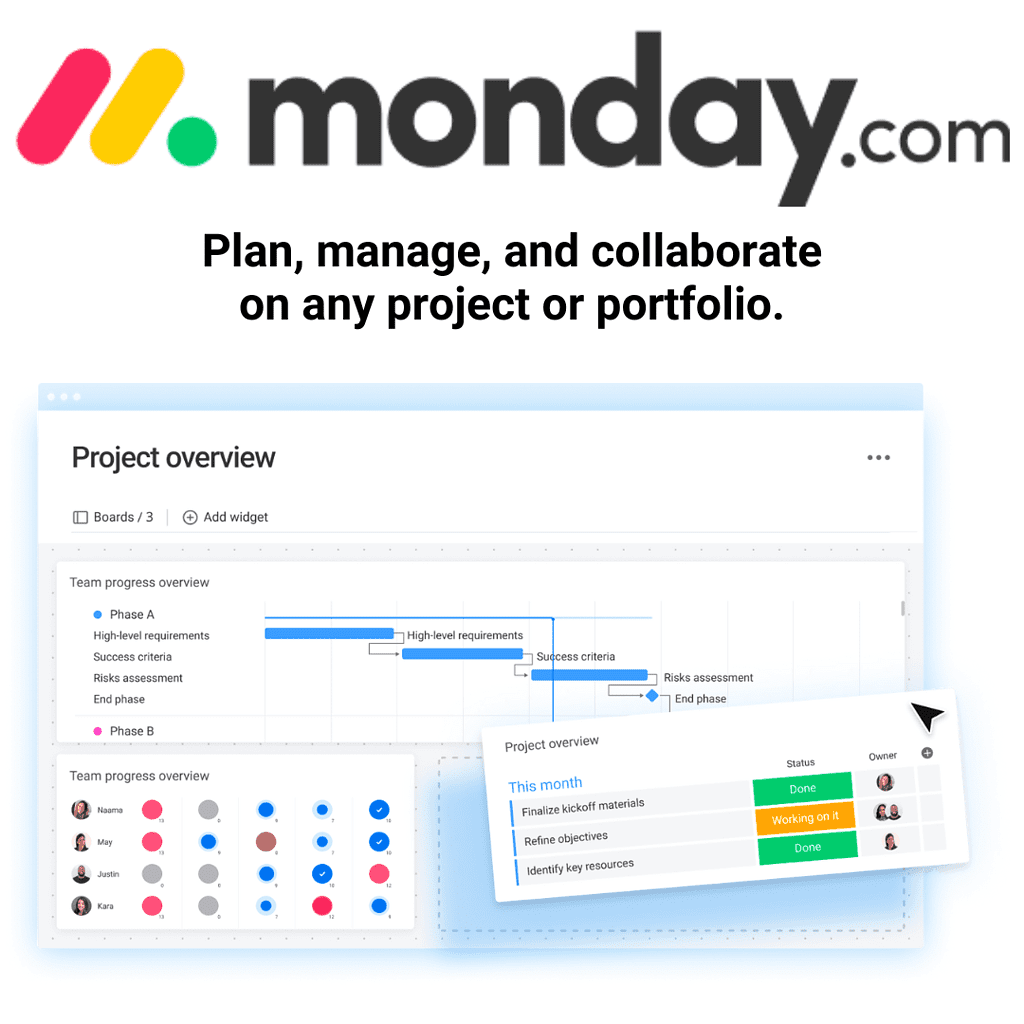 Monday.com
You have a lot of projects on your plate, and it feels like you're always playing catch-up.
Juggling multiple tasks, timelines, and deadlines can be incredibly frustrating and overwhelming. It's hard to know where to start, let alone keep track of everything.
Monday is the solution for project management mayhem. With Monday, you can easily create new projects, track tasks and milestones, set deadlines, share files and comments with your team, and more.
Click on my affiliate link to start a free trial of Monday, and see how it can transform how you manage your Salesforce projects.
Descript
Descript's audio and video editing platform can be a great tool if you want to start a side hustle as a data analyst. Their easy-to-use interface makes editing your audio and video files incredibly simple – almost as easy as using a Google Doc! With Descript, you can easily create training videos and content for YouTube, Instagram, or any other social media platform quickly and efficiently.
Descript's interface is designed in such a way that it makes editing audio and video recordings incredibly intuitive. Even if you don't have any prior experience working with audio or video files, Descript guides you through creating professional-looking videos. You can also use the platform to enhance your video recordings by adding special effects, transitions, and other enhancements.
In addition, you can also use Descript's voice recognition software to transcribe spoken words into text, making it much easier for you to edit your recordings more efficiently. This means that not only will you be able to edit your audio and video files like a Google Doc, but you'll also be able to quickly produce high-quality training videos without having any prior experience or knowledge of the tools used in post-production.
Moreover, due to its clean and modern look, Descript is an ideal platform for creating content for social media platforms such as YouTube or Instagram. The platform allows users to make creative edits with clips from different sources while maintaining the continuity of their projects throughout the entire process. And since everything is stored in the cloud on Descript's servers, users can access their projects from anywhere they want at any given time – making it incredibly convenient when needing to publish content quickly.
Overall, thanks to its user-friendly interface and powerful features, Descript is an invaluable asset for anyone who wants to start a side hustle as a data analyst – allowing them to record and edit their audio and video files quickly and easily with the same ease as using a simple Google Doc!


If you're looking to start a side hustle as a data analyst, Canva is an invaluable tool that can help you take your business to the next level. You can use it to create professional-looking images and graphics from your data that can be used to build up your brand and supplement presentations and social media posts. Plus, the templates available on Canva make it incredibly easy for even beginners to create stunning visuals for any project quickly.
Data analysts rely heavily on visuals when communicating their findings, so having access to professional-looking graphics is essential in ensuring their work stands out. By leveraging Canva's tools, you can customize existing templates or build something entirely from scratch with drag-and-drop features and access millions of photos, illustrations, icons, fonts, and shapes. You can also add animation and effects to make your final product eye-catching and engaging.
Canva also simplifies applying a consistent brand across all communication channels. The platform enables users to easily customize logos and branding materials with their colors, fonts, and images without ever leaving the platform. This way, you'll be able to ensure that all of your visuals are visually cohesive, regardless of whether it's used in presentations or on social media posts.
Finally, you don't have to be a graphic design expert to start with Canva – its user-friendly interface makes it easy for anyone of any skill level or background to quickly and efficiently create outstanding visuals. In addition, its helpful customer support team is always ready to answer any questions or provide advice when needed. So if you're looking for an effective way to stand out among other data analysts while developing a solid personal brand, taking advantage of Canva's features is worth considering!



Conclusion
Being a successful data analyst requires organization, flexibility, and the ability to promote yourself. Following these tips ensures that your side hustle as a data analyst is organized and efficient. With dedication and hard work, there's no limit to what you can achieve in this field!
Whether increasing your income or taking on more challenging projects, becoming a data analyst opens up many possibilities for Salesforce Admins looking to diversify their skillset and career path.
Now get out there and start making waves with your newfound analytics knowledge!
Looking For More Ideas to Earn Extra Money as a Salesforce Admin?
Are you looking for ways to make extra money as a Salesforce Admin?
Check out this article for 25 business ideas to help you earn $1,000 per month. You might be surprised at the variety of opportunities available to Salesforce professionals.
With so many options, you can find one or two that fit your skills and interests. Start making some extra money today!
Read the article now and get started on your new side hustle.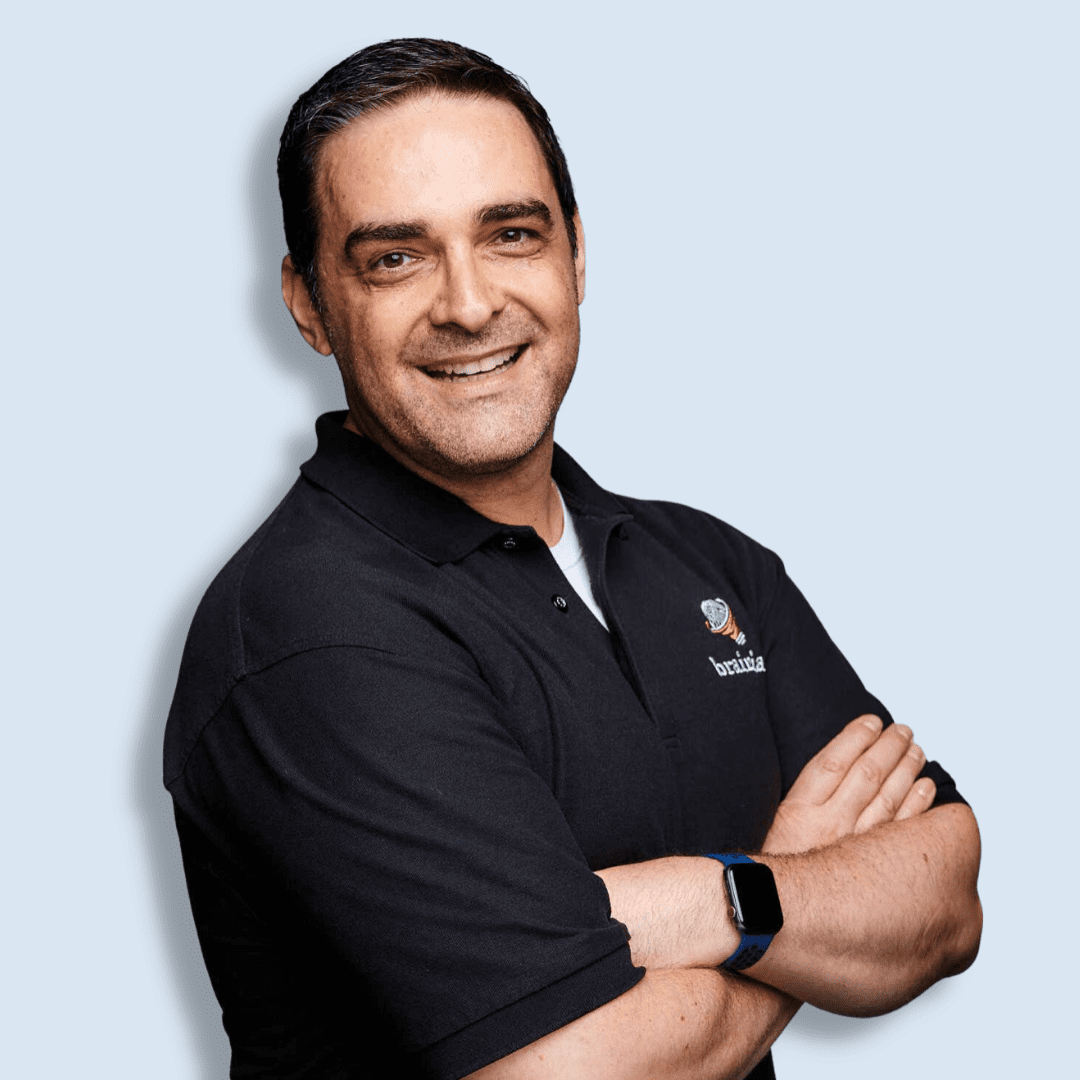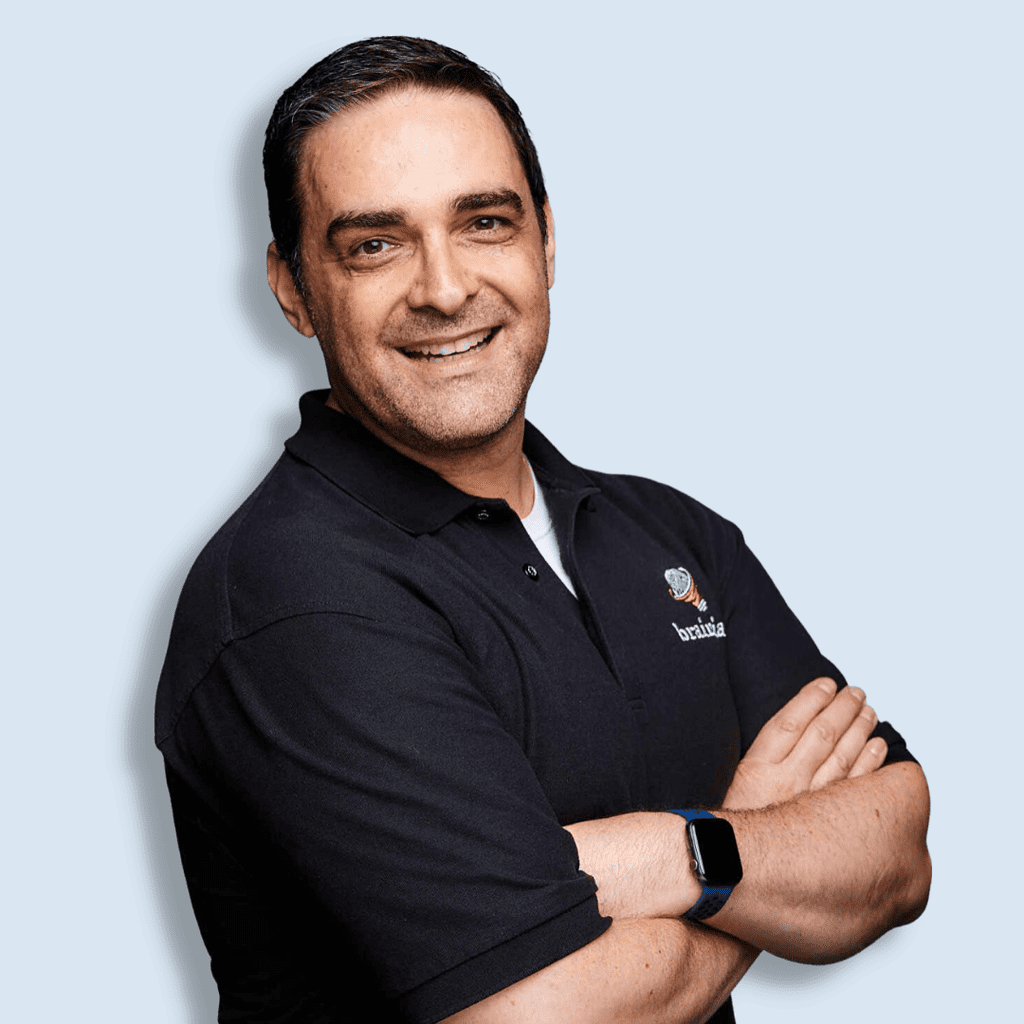 Get practical Salesforce advice in your inbox!
Feeling overwhelmed by everything you have to do as a Salesforce Admin?
I know how it feels.
I created the FREE Brainiate Newsletter – to help you stay up-to-date with the latest Salesforce news, advice, and product recommendations.
Sign up for my newsletter and get all that information right in your inbox – without having to search for it yourself. You'll be able to focus on your projects with peace of mind, knowing you're always up-to-date on the latest Salesforce updates.
Click the button below and sign up for my FREE Brainiate Newsletter today!