How to Improve Data Quality & User Adoption of Salesforce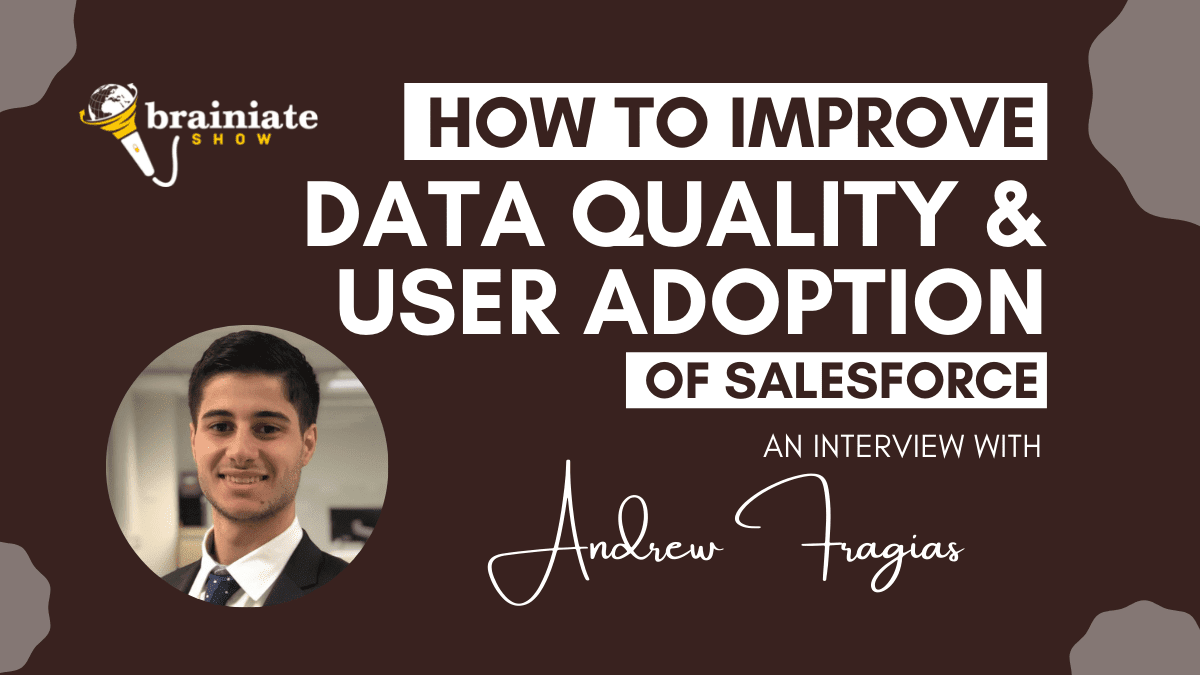 An interview with Andrew Fragias
Are you experiencing data quality issues in Salesforce? Do you know that these can lead to lower user adoption? If the information in Salesforce is inaccurate, it may be frustrating for users to enter their own data. This frustration could cause them to stop using Salesforce altogether. So what are some ways you can solve this problem and ensure a smoother process for everyone involved? Read on!
Data is the lifeblood of any business's database, and Salesforce Administrators understand that having clean data is vital for a company's success on the Salesforce platform. A poorly managed database may result in a decline in productivity and revenue for your business. As a result, it's critical to have procedures in place to improve data quality. User adoption plummets when a company's database is unreliable, as the organization's centralized database is untrustworthy.
During this podcast interview, Andrew Fragias discusses the importance of data quality and how any company may boost its quality to increase end-user adoption of Salesforce. He also reveals several strategies to improve data quality, which you can implement right away.
---
---
Topics discussed during this interview:
Improving user adoption of Salesforce.
Addressing various data quality issues.
Best practices for handling duplicate records.
Streamlining business processes.
How GridBuddy can help users with maintaining data quality.
How DemandTools is often leveraged by Salesforce Admins to bulk import or update Salesforce records.
 Resources mentioned in this episode: