Descript: The Simple Way to Create Salesforce Training Videos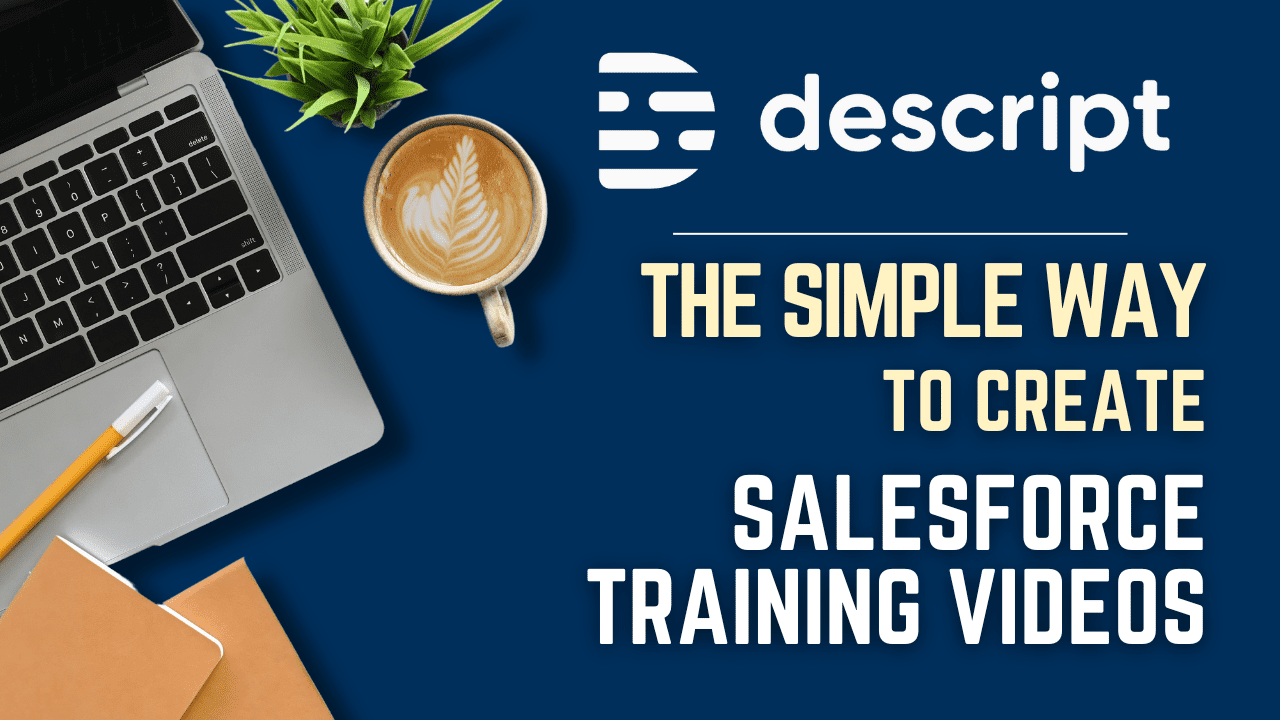 As a Salesforce Admin, you know the importance of providing practical training to your team. But creating and editing training videos can be challenging, especially if you don't have the right tools.
That's where Descript comes in.
Descript is an AI-powered video and audio editing tool that makes it easier than ever to create professional-quality training videos.
This blog post will examine why Salesforce Admins should use Descript for video creation and editing needs.
As a Salesforce Admin, you know how fast-paced the workplace can be. Using Descript to create and edit your training videos is a game changer to save time and remain efficient.
With Descript, recording, editing, and sharing recordings with colleagues is made incredibly simple – no lengthy load times or endless tutorials needed!
Read below, and you'll learn why I'm such a massive fan of this incredible tool.
What Is Descript?
Descript is an AI-powered platform that simplifies creating and editing training videos. It has powerful features like automated transcription capabilities, improved collaboration through sharing tools, and AI-enhanced audio technology.
These features make it easy for Salesforce Admins to create high-quality training videos with minimal effort.
The platform also has a simple, user-friendly interface that is easy to navigate and understand. This makes it perfect for anyone who may be new to video editing or doesn't have the time to learn complex software.
What's the Big Deal About Descript?
Descript has completely revolutionized the way Salesforce Admins create training videos, allowing them to do so in a fraction of the time it would typically take. This revolutionary method works by editing the transcript and automatically syncing any changes to the video or audio files.
An Admin no longer needs to spend hours manually editing each frame or sound byte; instead, they can change the transcript, and Descript will do all the work for them!
Not only does this save immense amounts of time for Admins, but it also allows them to achieve a higher quality result than ever before. With Descript's powerful tools and AI-driven technology, Admins can easily add music, captions, and other visual enhancements with minimal effort.
Once they have completed their edits to the transcript and applied any desired features, they can quickly download their finished product — typically within minutes!
This significantly reduces turnaround times when creating new training videos and allows Admins to focus more on other essential tasks.
Moreover, Descript's intuitive user interface makes it easy for anyone to create beautiful video recordings, regardless of experience in video editing.
Even beginners can quickly learn how to use its features via tutorials and support documents; these self-help resources provide detailed steps on how even complex edits can be done in minutes!
Plus, its library of templates ensures that you can find something suitable for your needs no matter what content you create. 
By enabling Salesforce Admins to rapidly develop high-quality training videos without prior knowledge or experience in audio or video editing techniques, Descript has revolutionized how such professionals produce content — all while saving them time and effort.
What Are the Benefits of Descript?
There are many benefits to using Descript as a Salesforce Admin, but here are a few of my favorites:
Descript is a powerful audio and video editing tool that makes it easy to edit Salesforce training videos.
Descript offers a wide range of features that make it ideal for editing Salesforce training videos, including adding, deleting, and rearranging video sections, adding captions and titles, and editing audio.
Descript is easy to use and can be used by anyone, regardless of their experience with video editing.
Descript is a cost-effective way to edit Salesforce training videos, as it does not require purchasing expensive video editing software or hardware.
Descript is available for Mac and PC, making it accessible to many users.
Descript offers customer support if you need help using the software or have questions about its features.
Descript is an excellent tool for editing Salesforce training videos, saving you time and money.
AI-Powered Audio Enhancement Technology
Salesforce Admins who use Descript to edit their training videos can benefit from the AI-powered audio enhancement technology it offers in various ways. First, the technology makes it easier for admins to create professional-quality recordings without relying on a technical team. This is because Descript's AI-powered audio enhancement technology automatically enhances sound, producing a crisp, clear sound that won't disappoint you.
Additionally, with Descript's AI-powered enhancements, Salesforce Admins can edit audio tracks quickly and easily. Its processing algorithms automate time-consuming tasks like noise reduction, dynamic range compression, and equalization of different audio tracks. This allows Admins to spend less time worrying about technical details and more time focusing on creating content that will engage their audience.
Furthermore, with its intuitive user interface, Salesforce Admins can choose from an array of effects and features, such as creating soundtracks that match the pace and intensity of their videos. With these tools, Salesforce Admins can create polished and professional recordings without going through a complicated learning curve or spending hours manually perfecting each track.
Salesforce Admins benefit significantly from using Descript's AI-powered audio enhancement technology when editing their training videos. They can quickly get high-quality recordings with minimal effort, and no technical experience is required. Moreover, they have access to an array of powerful tools that make it easy for them to create engaging videos that will capture the attention of their audiences quickly and effectively.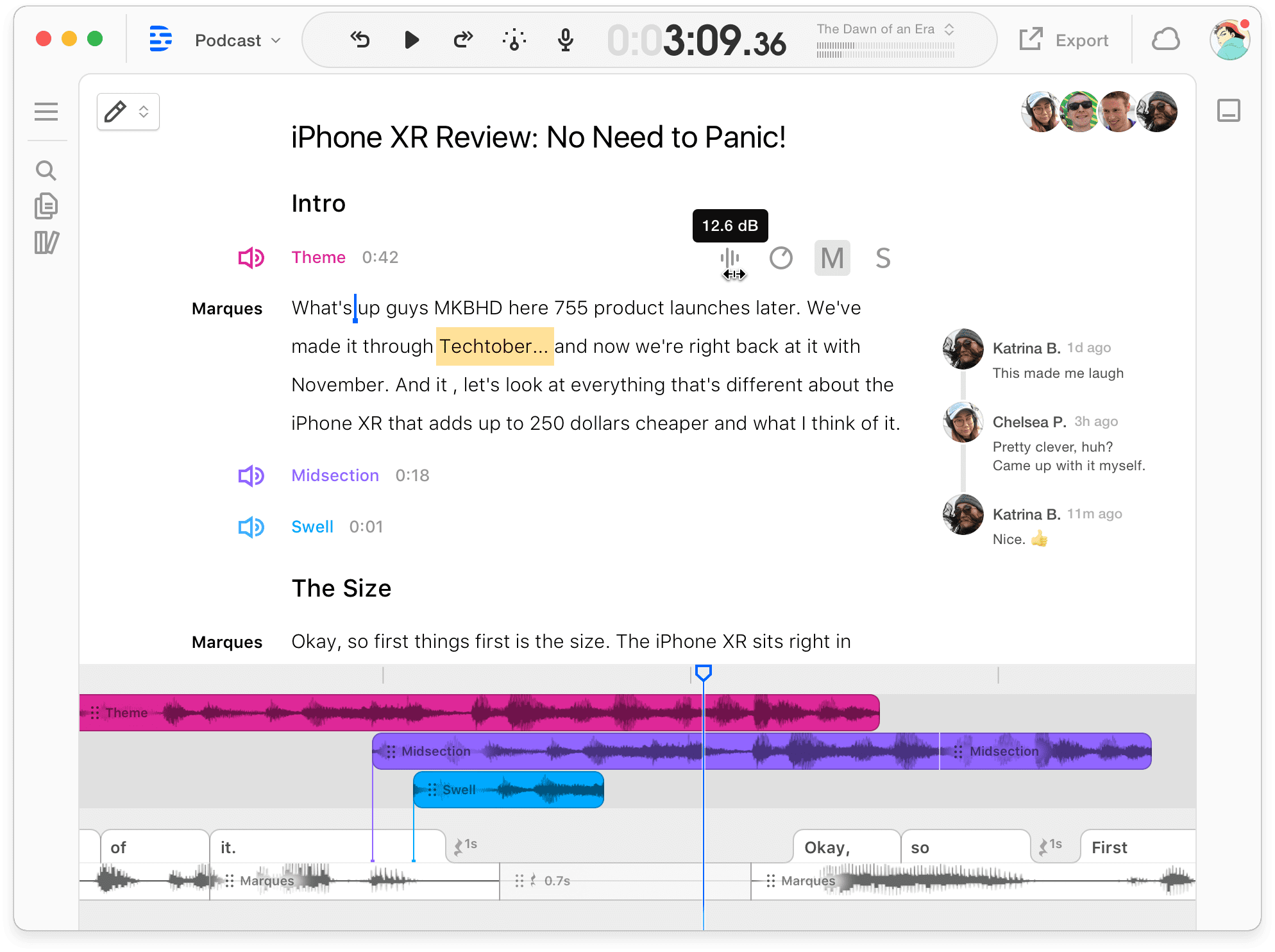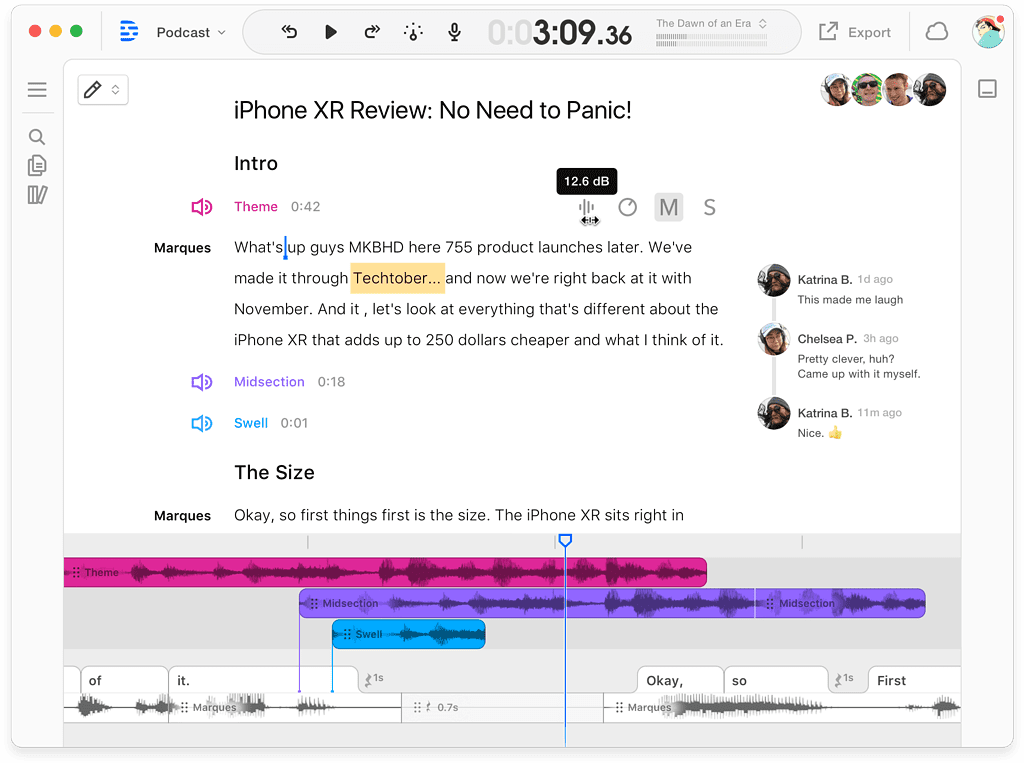 Type Your Content, and AI Will Create Narration Using Your Voice!
When creating and editing Salesforce training videos, Salesforce Admins can benefit significantly from Descript's AI-powered Overdub feature. With Overdub, they don't need to worry about spending time redoing recordings due to technical issues or poor sound quality. Instead of having to start over because of things like tripping over words, mispronunciations, or even changes in their trainee's requests for more detail, Salesforce Admins can easily edit the transcript of their video just like a Google Doc, and Overdub will generate perfectly synced audio that matches the words you wrote. This saves them from having to re-record clips or start from scratch and allows them to create polished and professional recordings quickly and easily. 
Not only does this save Salesforce Admins time, but it also allows them to ensure that their videos' content is always up-to-date with the most accurate information possible.
On top of that, using Descript's AI-powered features also ensures that their videos are consistent in tone and style. As a result, creating high-quality training materials is streamlined with Descript's powerful AI tools while ensuring they remain professional and engaging for all viewers.
SNAG THESE EMAIL TEMPLATES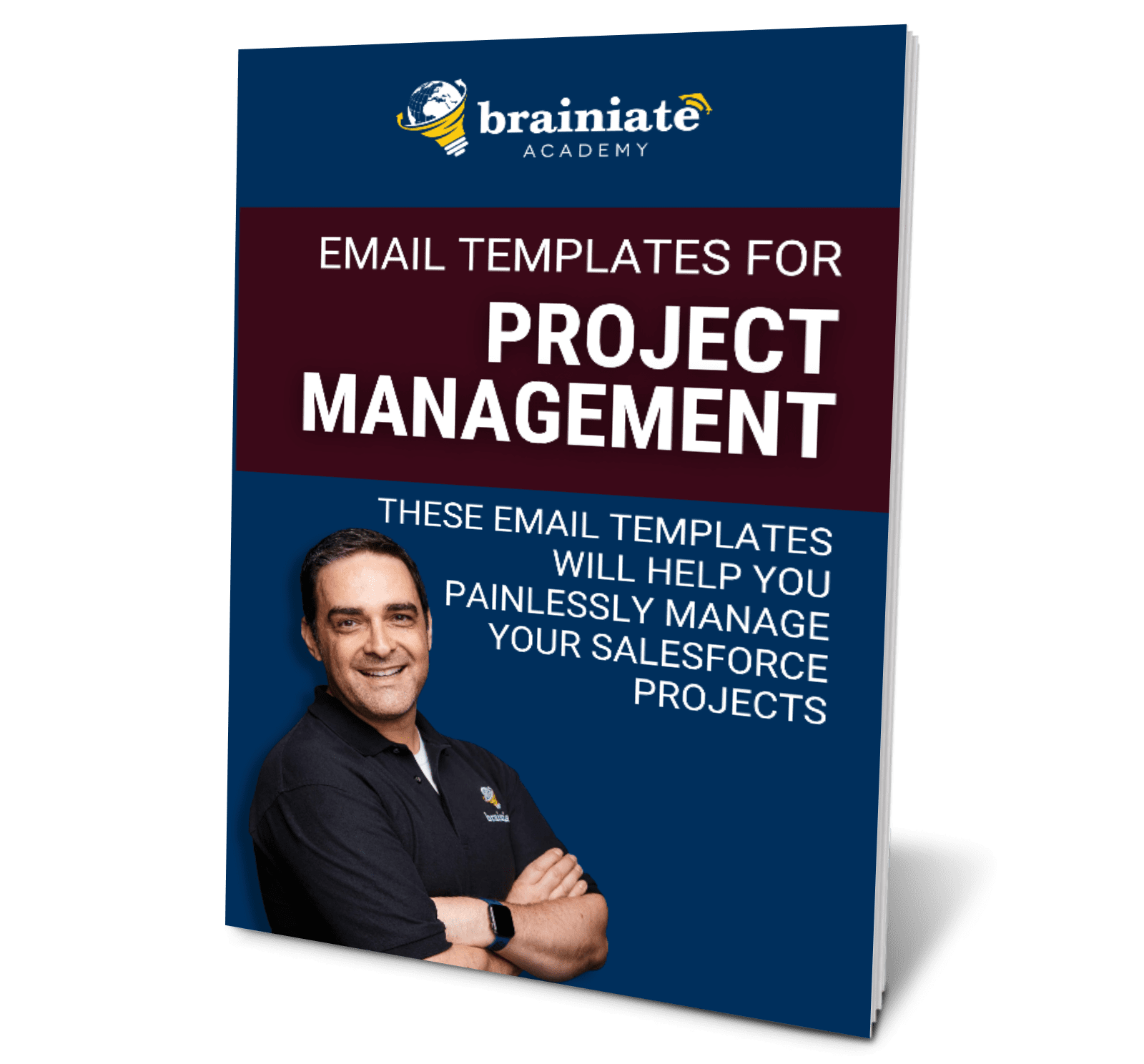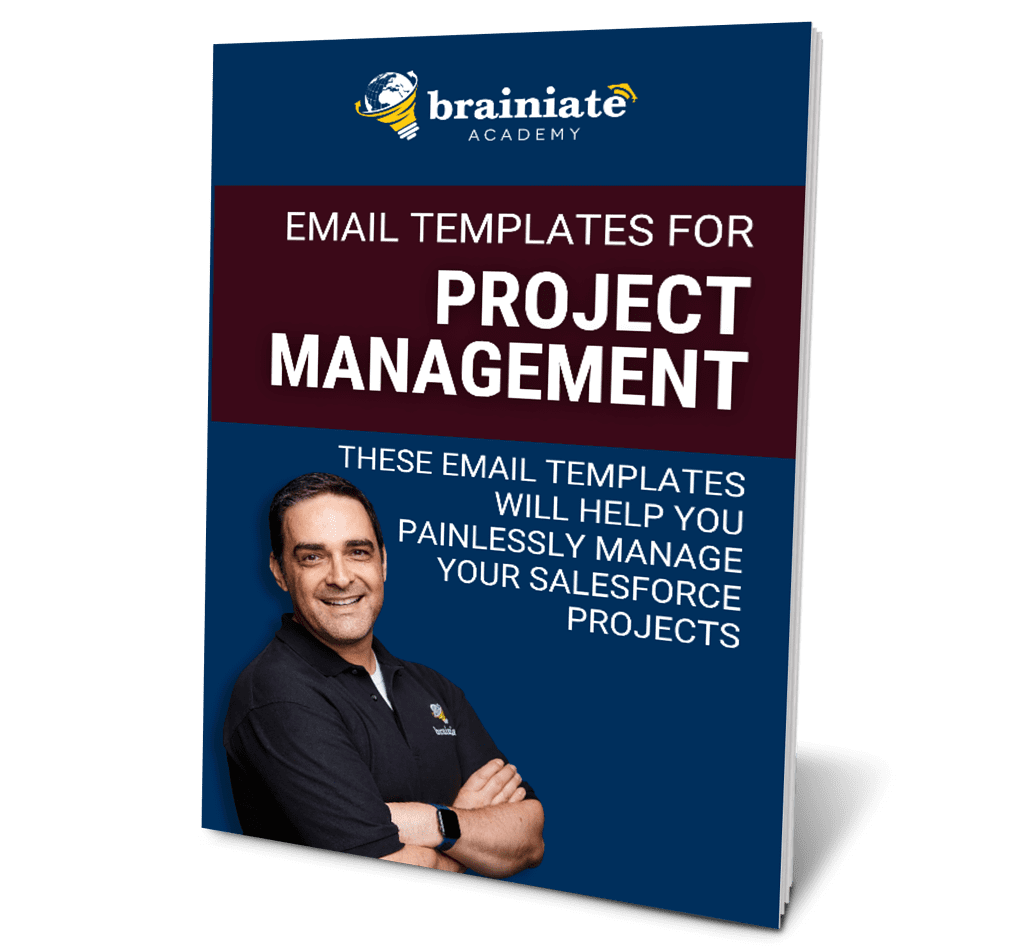 200+ project management templates to help you get organized and increase your productivity!
Are you tired of wasting time writing the same email messages repeatedly?
I know your time is valuable, so I've created email templates specifically for Salesforce Admins to help you manage your Salesforce projects more efficiently.
Use these templates as a starting point or adapt them to fit your own needs. And you can cut and paste them into whatever email system you need.
Stop wasting time on menial tasks and start managing your projects more effectively.
Get access to a vast library of email templates to painlessly manage the entire project lifecycle!
Improved Collaboration Through Sharing Tools
Descript's powerful collaboration tools can potentially revolutionize how Salesforce Admins operate. It can help make their workflows much smoother, save time and resources, and ensure accuracy when creating Salesforce training videos for their team or clients.
Collaborating with other members on projects within Descript allows users to make quick edits in real-time without losing data or leaving behind loose ends. With this, every person involved in the project is always informed of progress and has complete transparency in all activities.
Additionally, the easy sharing capabilities of Descript make it possible to quickly transfer videos between team members without manually exporting projects.
This helps Salesforce Admins keep their teams coordinated and avoid duplication of effort while ensuring each video is polished and professional before being shared or uploaded. Furthermore, the program has a transcription feature that can automatically transcribe audio recordings as text, allowing users to search through recordings for specific parts quickly they need extra help editing or correcting. 
Beyond just making it easier to share work among members, Descript also allows users to comment on specific video sections, speeding up production by helping them pinpoint issues quickly.
This gives Salesforce Admins an easy way to give direct feedback for improvements which will help streamline their projects even further. Finally, editors using Descript can access powerful tutorials and workshops designed to teach them to use all the features and optimize their workflow to create more polished and professional videos faster than ever.
Automated Transcription Capabilities for Captions
Salesforce Admins can benefit significantly from the automated transcription features in Descript when editing Salesforce training videos. This feature helps them quickly and accurately transcribe audio files, saving time and resources while creating polished and professional recordings.
Not only does Descript provide a reliable transcription service with near-instant results, but it also has features such as noise reduction and automatic text correction, allowing admins to refine their recordings further. This technology allows admins to produce high-quality audio and video recordings without errors or distractions. 
Descript allows Admins to quickly cut out sections of the script or rearrange parts within a few clicks by editing the transcript itself!
This allows admins to work more efficiently when creating professional recordings without manually transcribing each audio track by hand – saving them time and money in the long run!
The automated transcription capabilities in Descript offer tremendous value for Salesforce Admins looking to create professional recordings quickly and with minimal effort.
Conclusion
There are many reasons why Salesforce Admins should consider using Descript for creating and editing their training videos. From its powerful AI-enhanced audio recording capabilities to its improved collaboration through sharing tools and automated transcription capabilities for captions—Descript has everything you need to get professional results every time!
So if you're looking for an easy way to create high-quality training videos without breaking your budget or taking up too much time—give Descript a try today!
You won't regret it!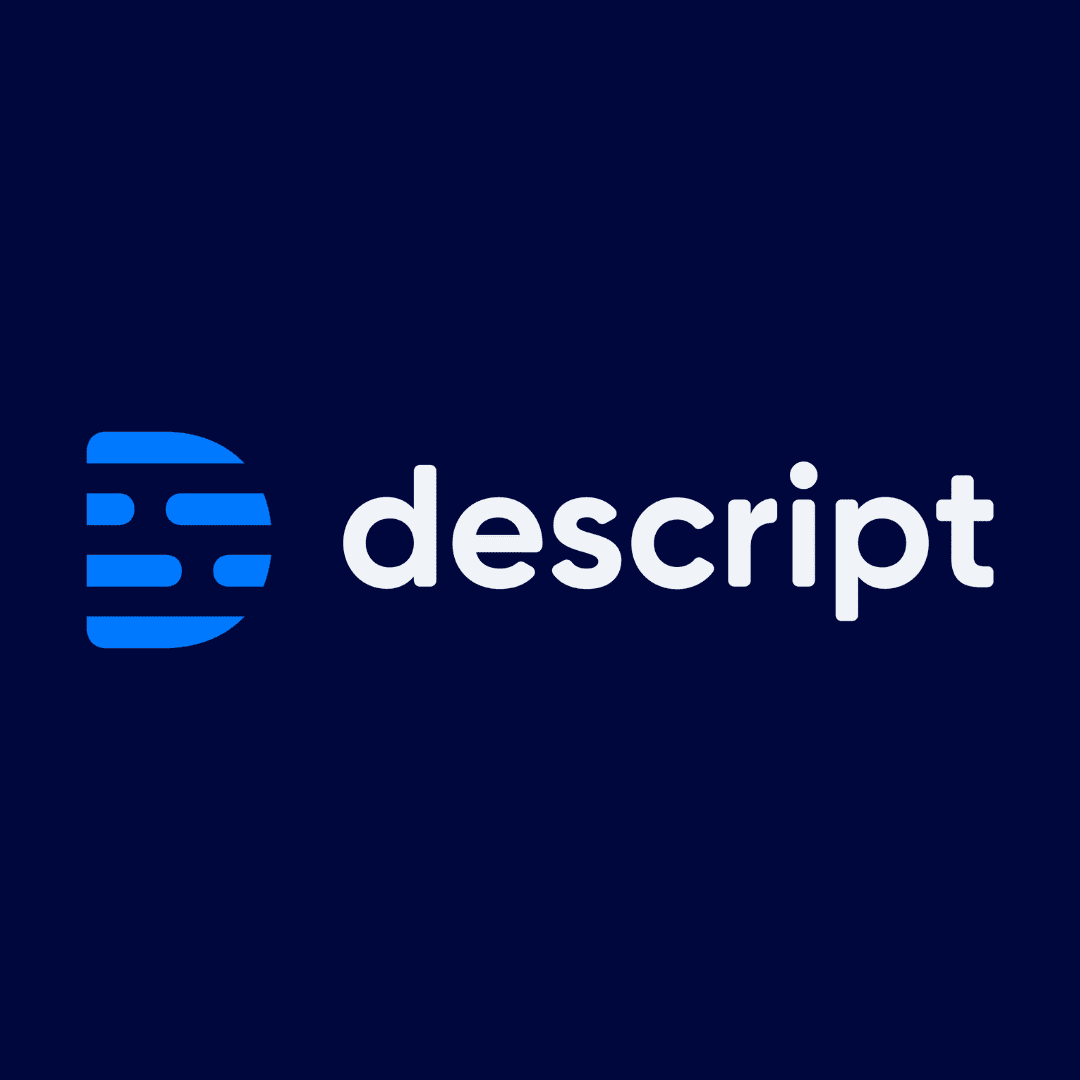 Descript
Editing videos is challenging, time-consuming, and frustrating. You have to learn new software and then figure out how to use that software to edit your videos.
Most people don't even bother editing their videos because it's too complicated and takes too much time. As a result, they end up with low-quality videos that don't represent their company well.
Descript makes video editing easy. With their simple drag-and-drop interface, you can edit your videos just like a Google Doc. Plus, they offer free training tutorials to get started immediately.
Use my affiliate link below to start a FREE trial, and you'll quickly realize why I love Descript!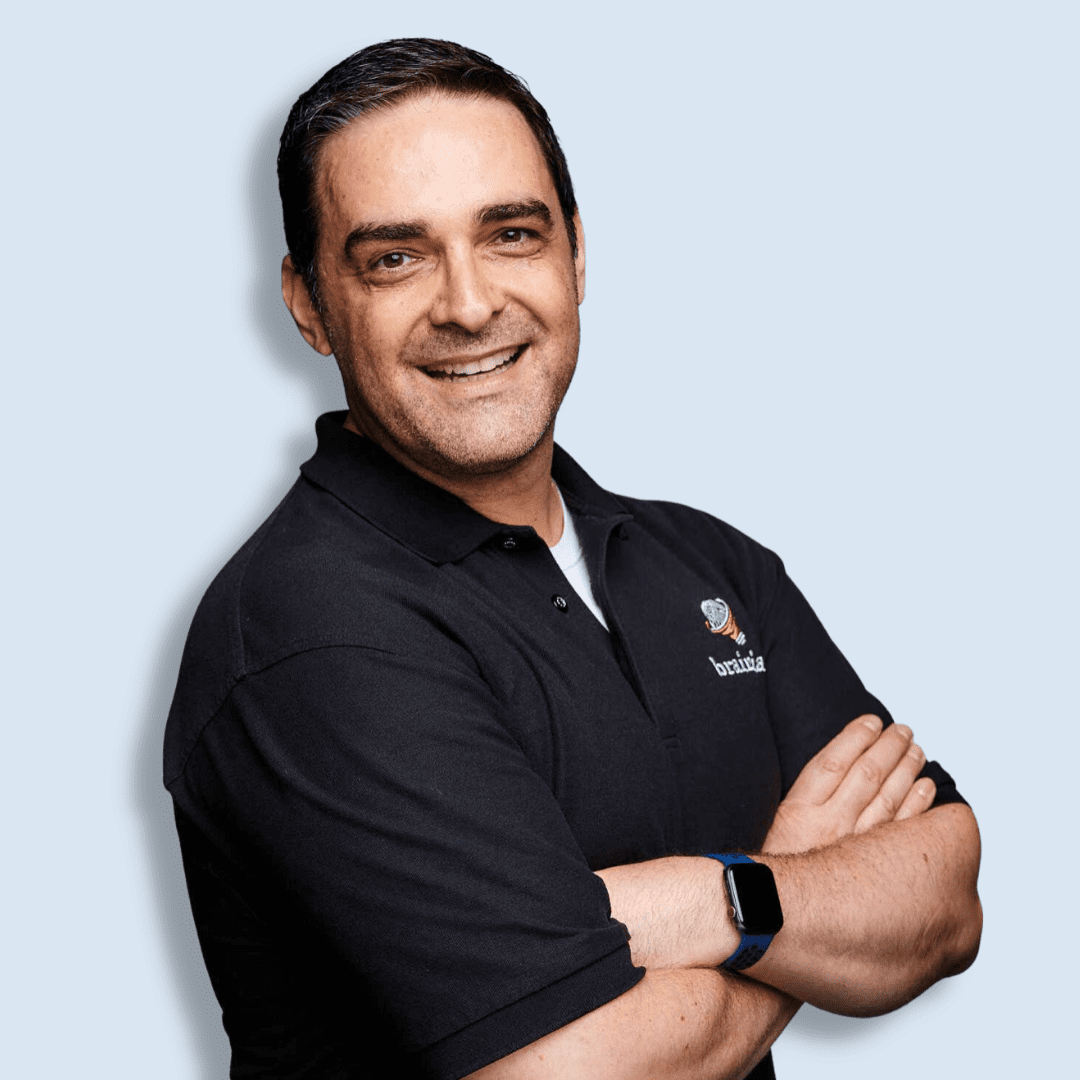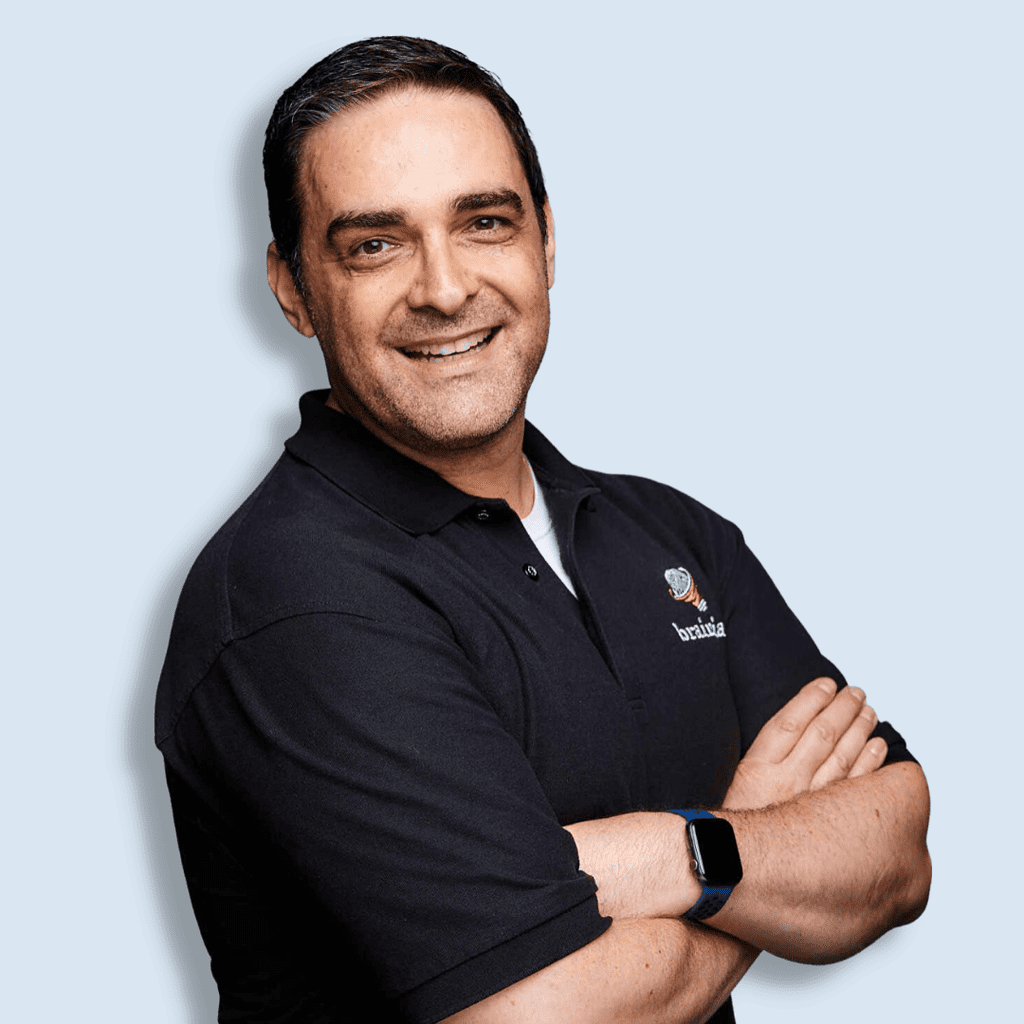 Get practical Salesforce advice in your inbox!
Feeling overwhelmed by everything you have to do as a Salesforce Admin?
I know how it feels.
I created the FREE Brainiate Newsletter – to help you stay up-to-date with the latest Salesforce news, advice, and product recommendations.
Sign up for my newsletter and get all that information right in your inbox – without having to search for it yourself. You'll be able to focus on your projects with peace of mind, knowing you're always up-to-date on the latest Salesforce updates.
Click the button below and sign up for my FREE Brainiate Newsletter today!