How to Set Yourself up for a Job Promotion as a Salesforce Admin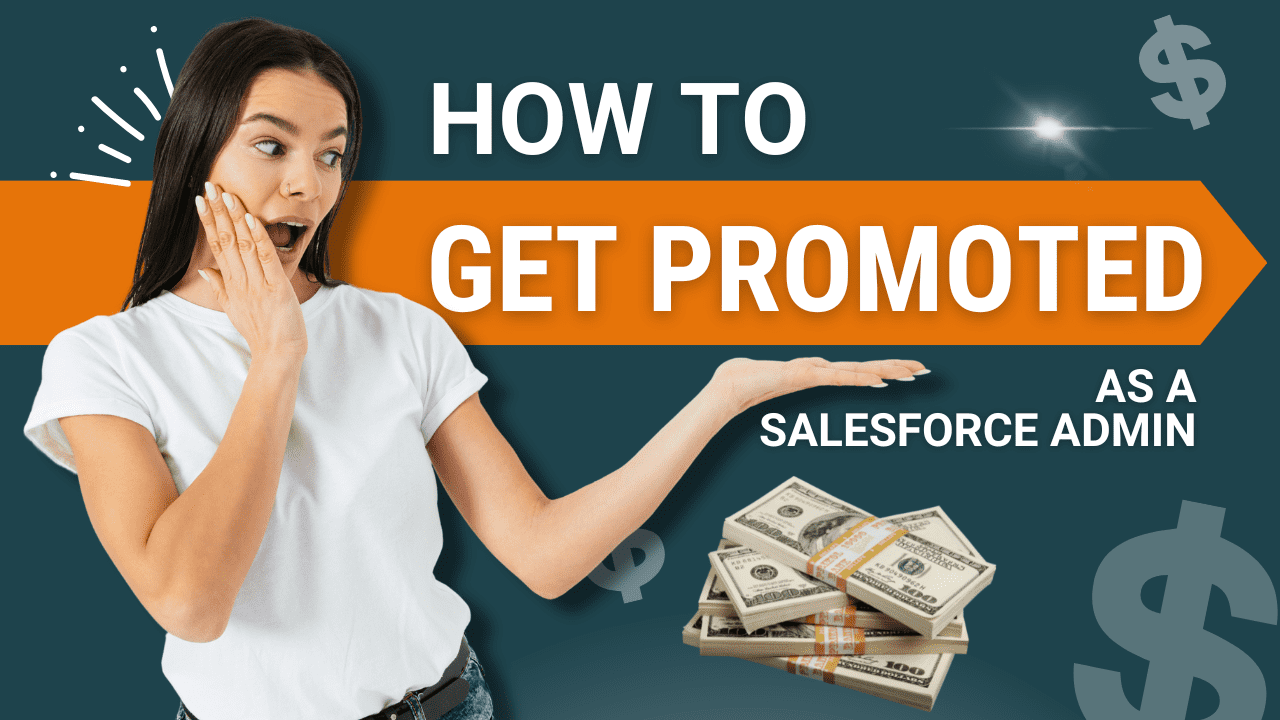 Introduction
If you're a Salesforce Admin looking to take your career to the next level, you've come to the right place! Reaching for a promotion can be daunting and overwhelming — but it doesn't have to be.
With some dedication and knowledge about the industry, you can create an intentional plan that will get noticed by senior leaders in your organization.
In this blog post, we'll be discussing strategies on how to set yourself up for a promotion as a Salesforce Admin; from taking charge of learning new skillsets, identifying opportunities with key influencers and project development – these tips will serve as foundational pieces in helping propel your career growth forward.
So if you're ready for an enlightened path toward reaching your personal career aspirations, keep reading!
Get Certified as a Salesforce Admin
Becoming certified as a Salesforce Admin is just the first step in setting yourself up for a successful promotion to that position. It demonstrates your commitment to growth and shows potential employers that you have the knowledge and skill required to perform the job.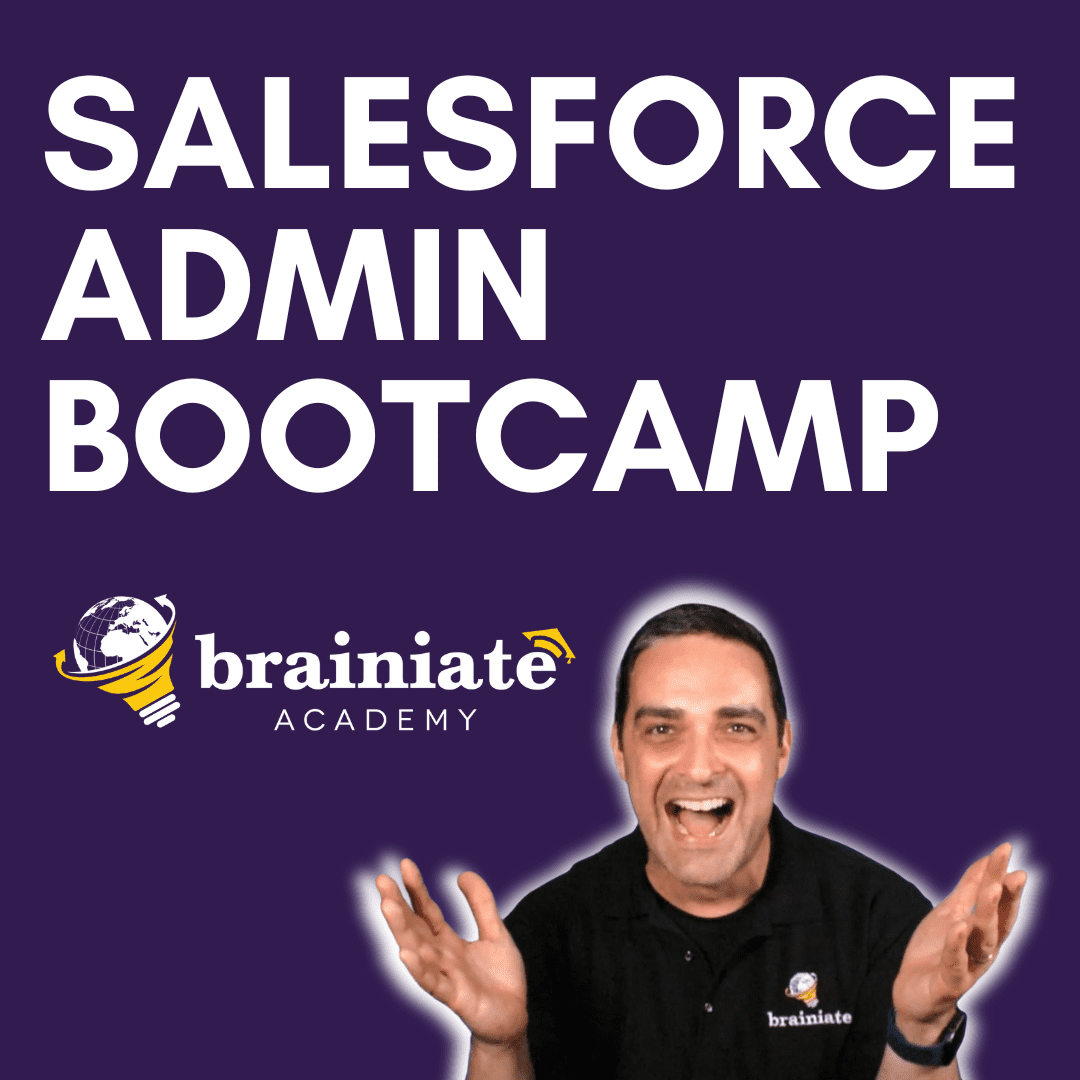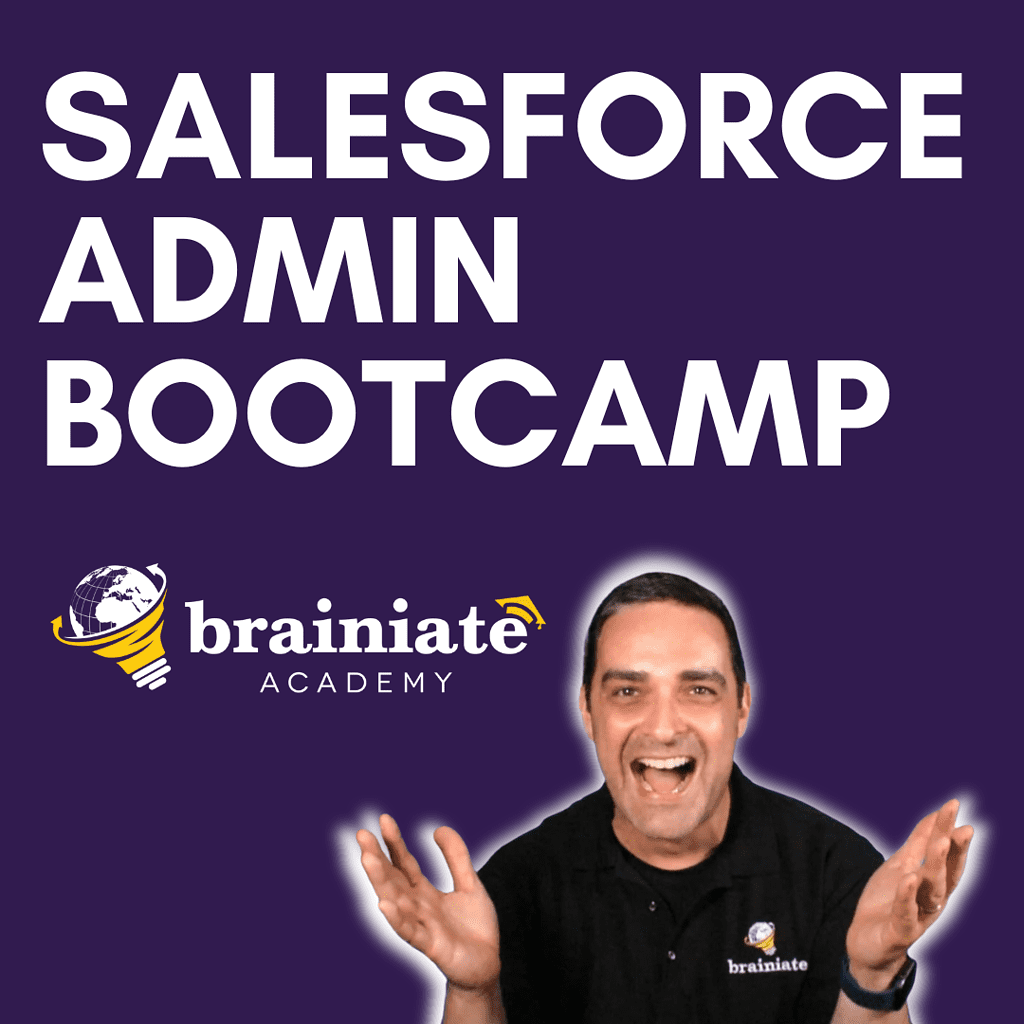 Jumpstart your future as a Salesforce professional today!
Are you looking for the best way to expand your job prospects and capitalize on the growing career opportunities in the Salesforce market?
Look no further!
This course will give you all the skills, knowledge, and on-the-job expertise you need to succeed as a Salesforce Admin.
Of course, a certification alone will not secure a promotion, but it sets a solid foundation that can be built upon with further learning, effective networking, and some luck. To truly stand out in an increasingly competitive marketplace, an individual should look to become certified in multiple specializations of Salesforce, such as Advanced Administrator or Integrations/API Manager, and stay abreast of new versions and features released.
This combination of professional certifications, technical skills, and hands-on knowledge will give them the confidence necessary for success and prepare them for any interviews or assessments they might need to pass before landing the role.
Develop a Strong Understanding of the Salesforce Platform and Its Features
As a Salesforce Admin, it is imperative to have an in-depth knowledge of the platform and its capabilities. Understanding the range of features offered by Salesforce can open significant opportunities for you in your professional career.
Knowing how to leverage the solutions afforded by the platform – from analytics and reporting to customer relationship management tools, automation capabilities, and more – can help differentiate you from your peers, setting yourself up for a potential promotion.
Understanding how each item in the Salesforce toolkit can be used effectively will pay off greatly for those eager for career advancement.
Another way to learn more about the Salesforce platform is to talk with people who use it. You can do this online or in person. Conversations with users of different levels – from beginner to advanced – can help you gain valuable insights into the platform and its features.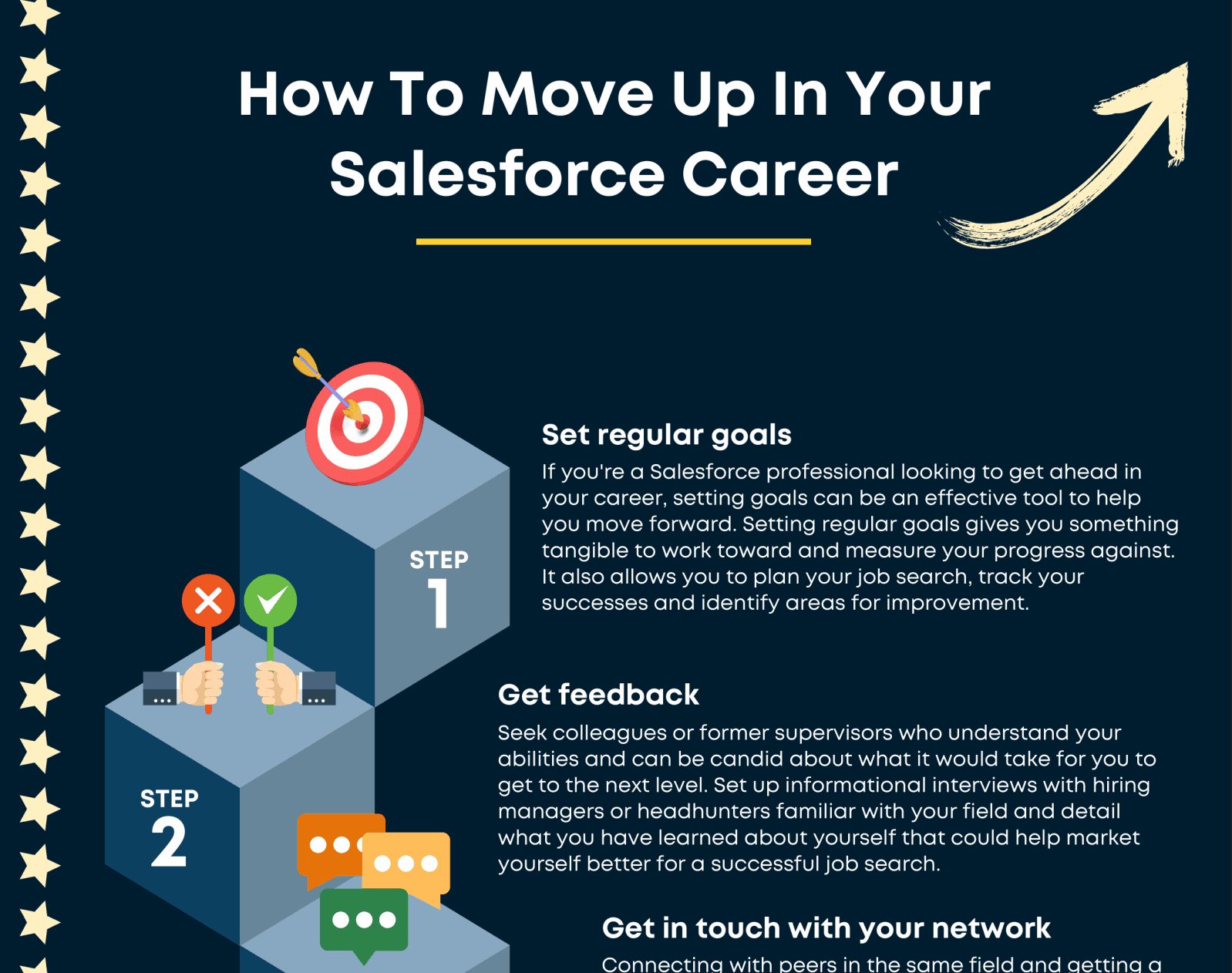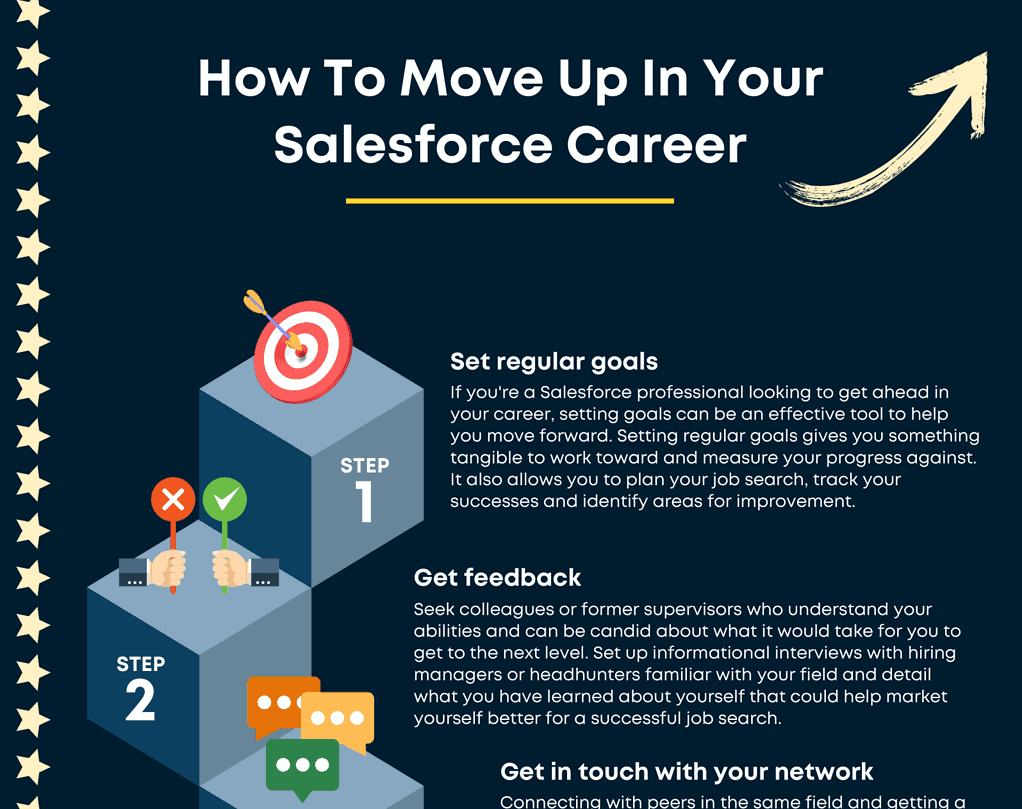 Free checklist: How to Move up in your Salesforce career
If you're looking for a Salesforce job, trying to improve your career and boost your income, you'll want to download this checklist!
With easy-to-follow and practical advice, this checklist will give you the roadmap to follow to position your Salesforce career for success!
Become an Expert in Your Company's Salesforce Instance and How It's Used
Gaining an expert-level understanding of your company's Salesforce instance is essential for anyone looking to move up the ranks. By learning how the system is used, you can better understand its strengths and weaknesses, which translates into valuable insight for improving processes and increasing efficiency.
From there, it's possible to make meaningful contributions towards developing robust solutions well-suited to your company's specific needs. Doing so demonstrates technical proficiency and a strategic emphasis on driving operational success, making you an excellent fit for promotions such as Salesforce Admin.
In this digital age, having in-depth knowledge of the systems that run our operations gives us a considerable advantage in getting ahead.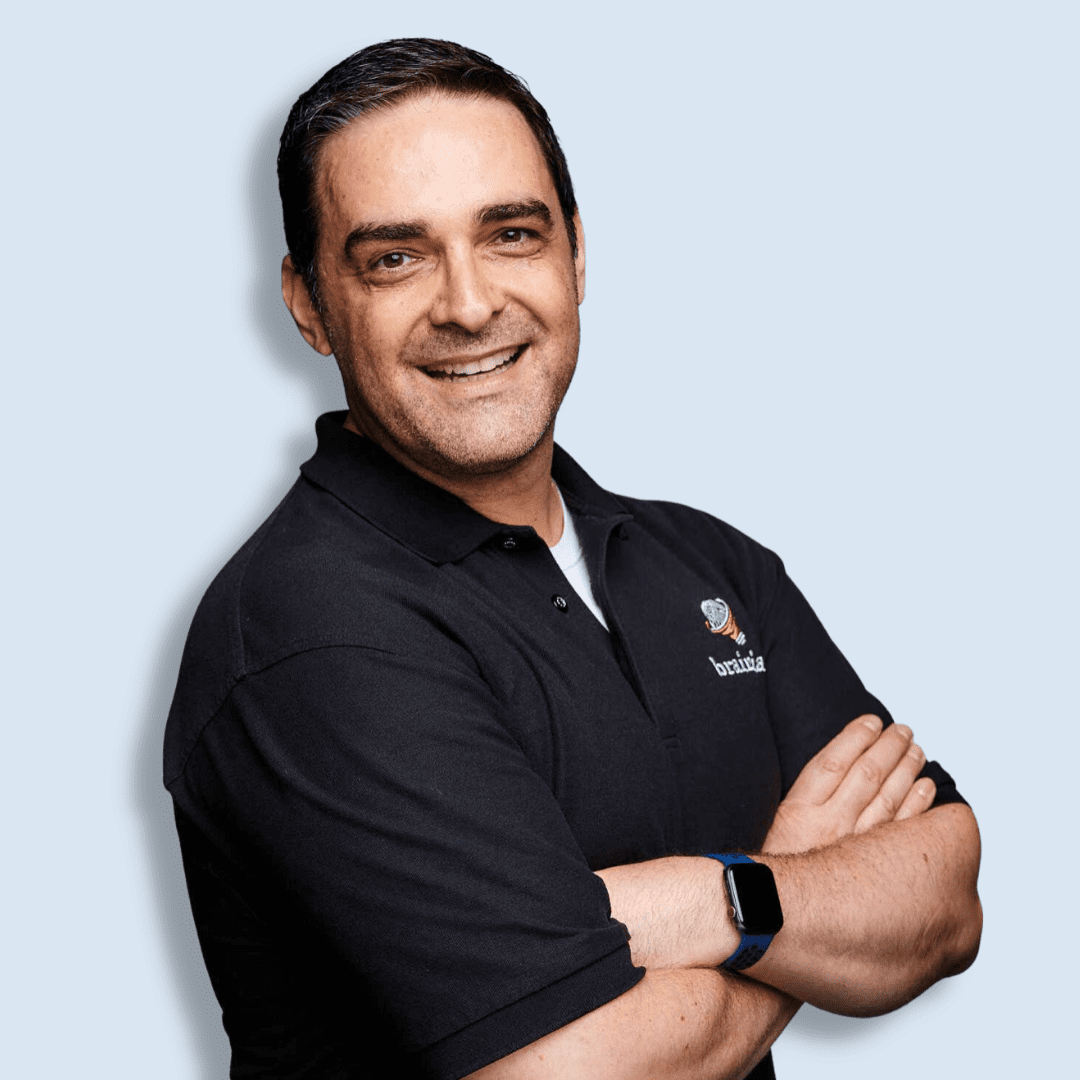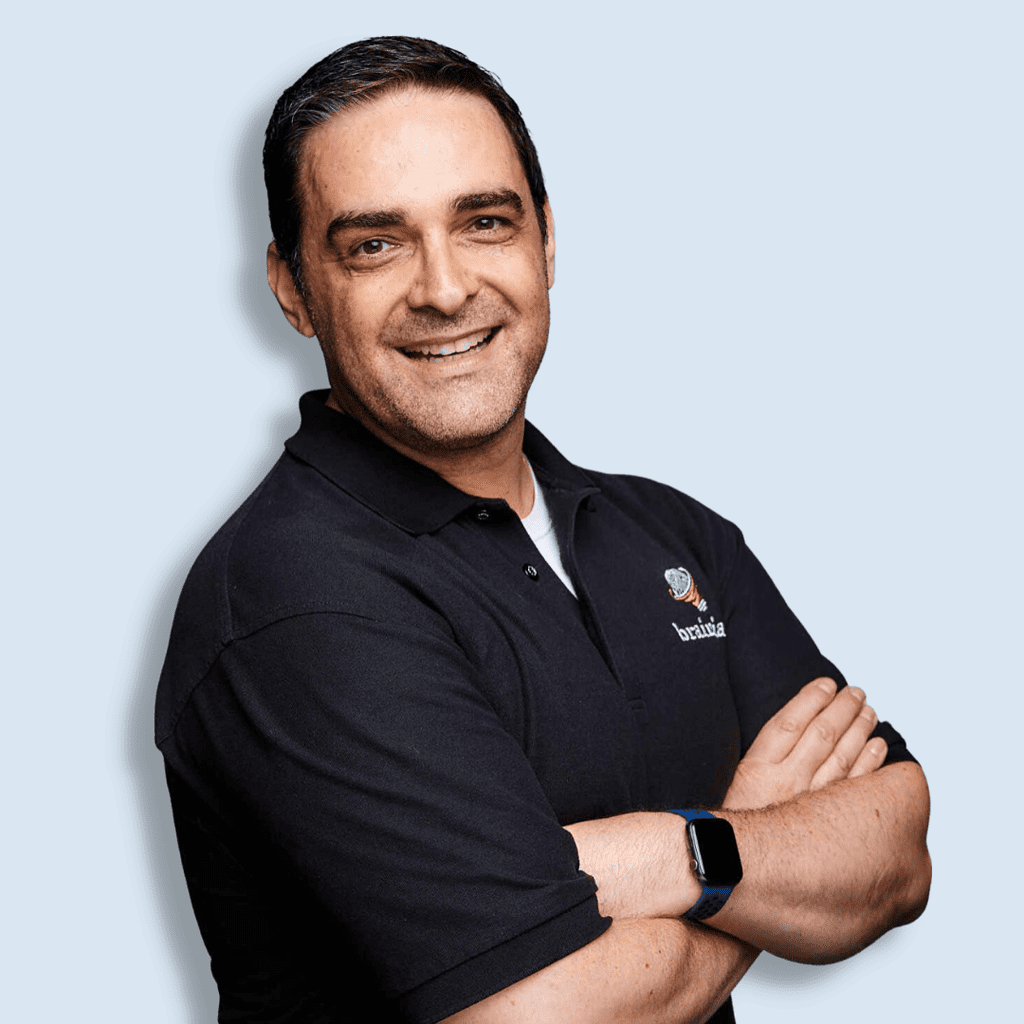 Get practical Salesforce advice in your inbox!
Feeling overwhelmed by everything you have to do as a Salesforce Admin?
I know how it feels.
I created the FREE Brainiate Newsletter – to help you stay up-to-date with the latest Salesforce news, advice, and product recommendations.
Sign up for my newsletter and get all that information right in your inbox – without having to search for it yourself. You'll be able to focus on your projects with peace of mind, knowing you're always up-to-date on the latest Salesforce updates.
Click the button below and sign up for my FREE Brainiate Newsletter today!

How to start familiarizing yourself with your company's current Salesforce instance:
1. Review the data model
The first step in gaining familiarity with your company's Salesforce configuration is to review the data model. The data model is a representation of the way data organized within Salesforce. It includes a list of all the objects used to store data, the relationships between them, and the fields on each object. Reviewing the data model will give you a good understanding of how data is stored in Salesforce and how the various objects are related.
2. Review the field mappings
The second step is to review the field mappings. Field mappings define how fields from external systems are mapped to fields in Salesforce. This is important because it will dictate how data is imported into Salesforce from other systems. By reviewing the field mappings, you will better understand how data flows into Salesforce and how it is stored once it gets there.
3. Review the record types
Another important aspect of your company's Salesforce configuration is the record types. Record types are used to differentiate between different kinds of records in Salesforce. For example, there may be a record type for accounts, another for contacts, and another for opportunities. Reviewing the record types will give you a better understanding of how data is organized within Salesforce and how different records are used.
4. Review the Page layouts
Page layouts define how fields are displayed on pages in Salesforce. They are essential to understand because they dictate what information users will see when they view a record in Salesforce. By reviewing the page layouts, you will better understand how information is presented to users and what fields are available for each record type.
5. Review the validation rules
Validation rules ensure that data entered into Salesforce meets specific criteria. For example, a validation rule may ensure an account name is entered when creating a new account record. Validation rules are essential to understand because they can impact how users interact with Salesforce and what kind of data can be entered into it.
6. Review the automation elements
Workflow rules, Process Builders, and flows are used to automate processes in Salesforce. For example, a workflow rule may automatically send an email when an opportunity is created or updated.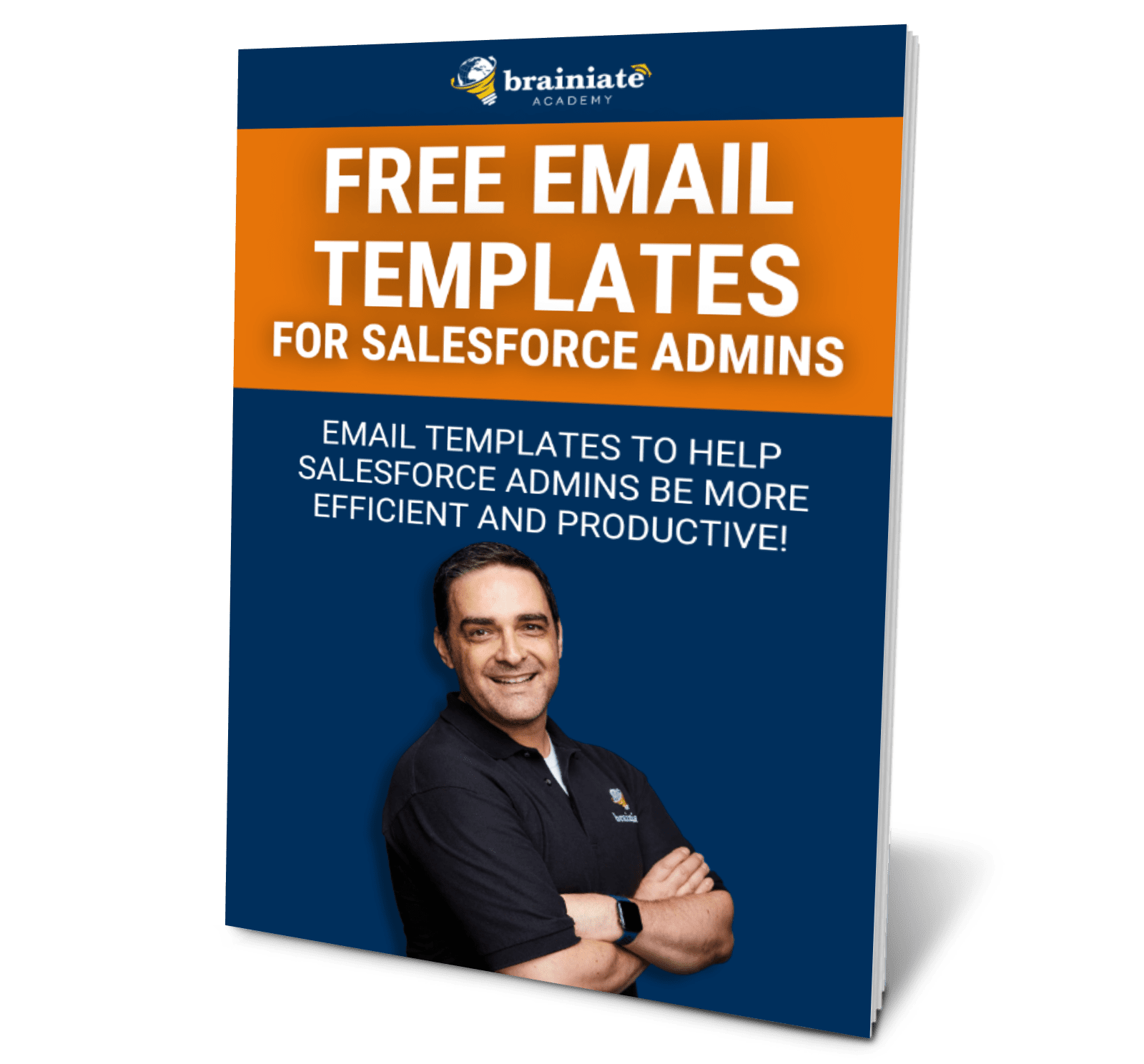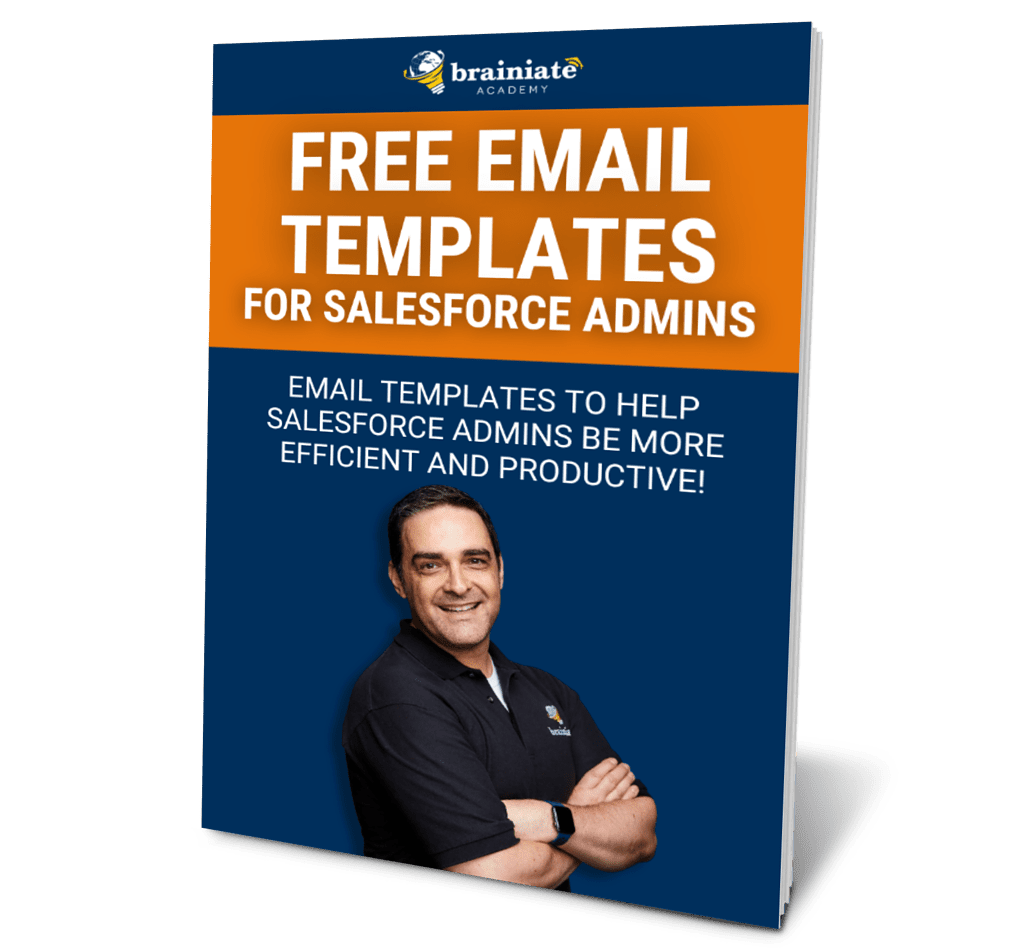 Free email templates for Salesforce admins
These FREE email templates can supercharge your productivity and efficiency as a Salesforce Admin. They cover various topics, such as getting information about a new user, territory redeployment, importing data, and following up on report requests.
Whether you need to save time on admin tasks or improve your team's communication, these templates will help you get the job done.
Plus, they're 100% customizable, so you can easily tailor them to your needs.
So what are you waiting for? Get started today and see the results for yourself!
Volunteer for Projects That Will Help You Develop New Skills and Knowledge
Taking the initiative and volunteering for special projects outside your daily duties is an effective way to show your leadership potential as a Salesforce Admin.
Working on new or challenging projects that help you develop new skills and knowledge offers the perfect opportunity to demonstrate the skills and capabilities required for higher ranks – such as discipline, problem-solving, soft skills, self-motivation, intuitiveness, and creativity.
These activities will make you stand out from the competition when you apply for a promotion in the Salesforce field and provide an invaluable learning experience that can be beneficial in other job roles. Volunteering with passion and enthusiasm will open up opportunities to further your career growth.
Stay Up to Date With the Latest Changes and Releases in the Salesforce Platform
As a Salesforce Admin, staying up to date with the changes and releases in the Salesforce platform is essential for competing for promotions or other career advancements.
The platform constantly evolves; new features and functionalities are released every few months, and these updates must be learned and implemented to stay competitive in the Admin field.
By familiarizing yourself with the latest changes and releases, you'll demonstrate knowledge of current trends and a willingness to invest in developing your skillset to align with business needs. Additionally, keeping up with Salesforce updates allows admins to adjust their implementation plans as needed to serve their organization's data management needs best.
Taking the initiative to stay informed of Salesforce updates will demonstrate a commitment to excellence and provide an edge when vying for a promotion or career advancement opportunities within Salesforce Admins.
Build Relationships With Other Members of Your Company's Salesforce Team
Building relationships with members of the Salesforce team can be a helpful tool in setting up a career pathway as an Admin. As it stands, undeniably, being knowledgeable in the field is essential for any successful promotion.
However, building strong and meaningful connections with those leaders in your organization responsible for the Salesforce implementations gives you a significant advantage.
Doing so will provide valuable insights into current strategies, technology advancements, and organizational objectives, which can redirect your efforts to complement their overall plans and become an indispensable member of their team.
In turn, this reflects positively on your relationship within the organization, shows that you take the initiative, and places you at the forefront when opportunities arise.
SNAG THESE EMAIL TEMPLATES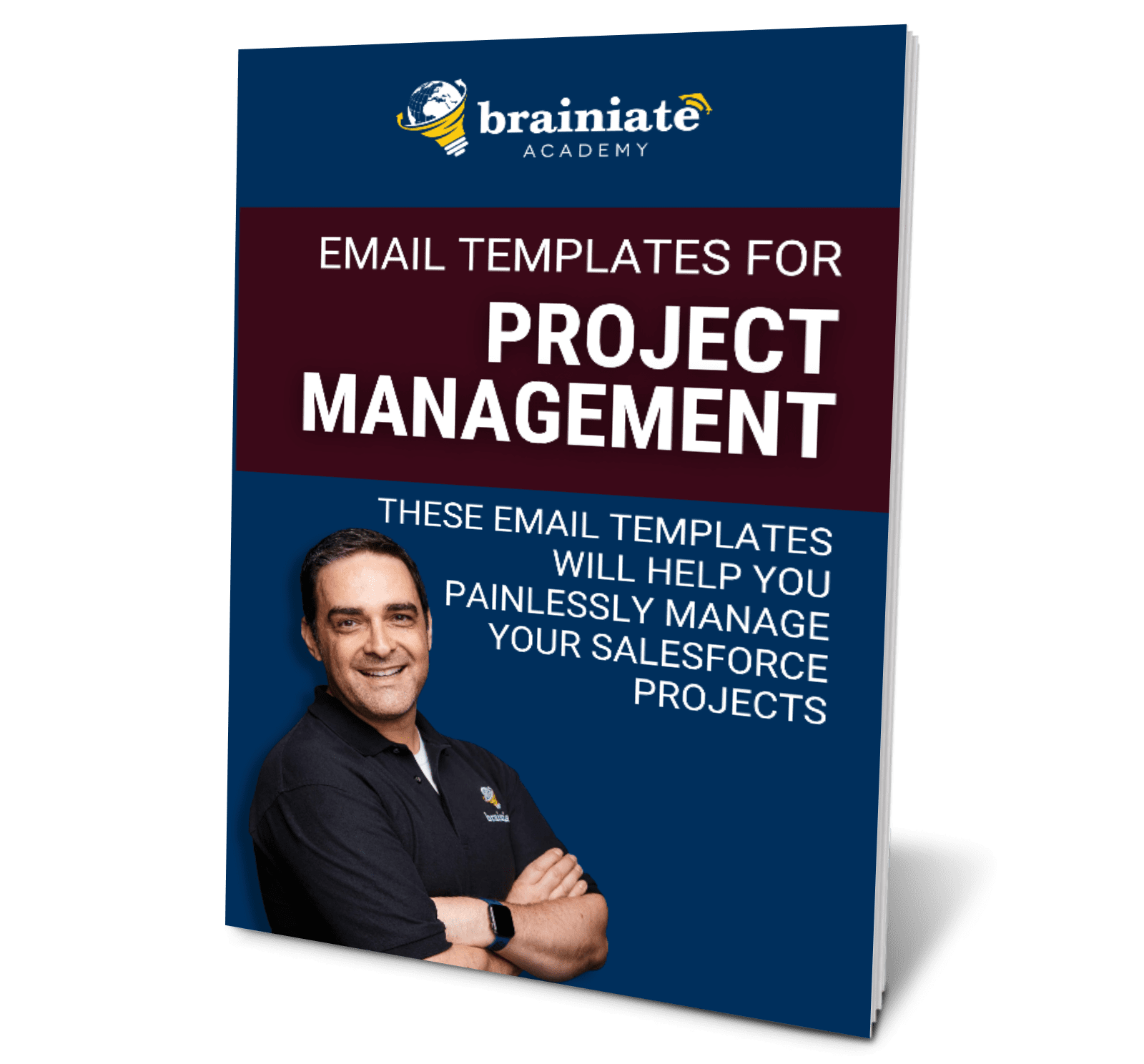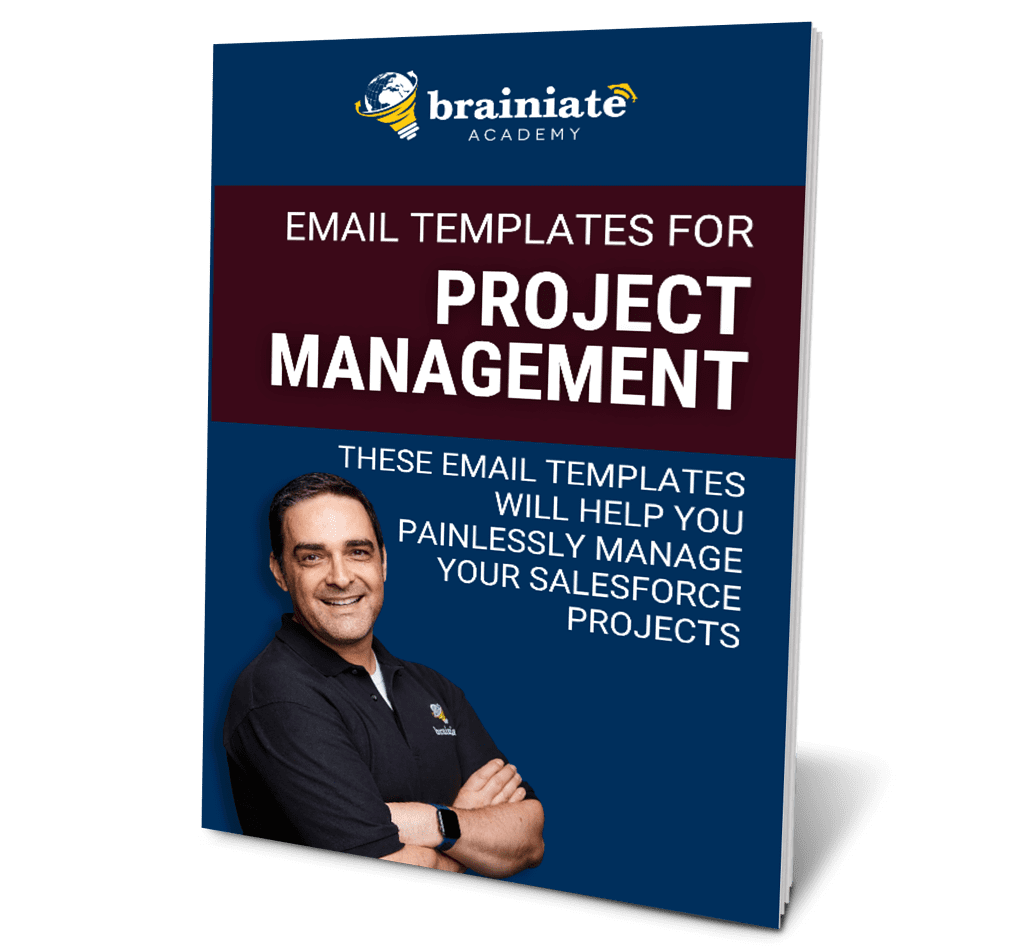 200+ project management templates to help you get organized and increase your productivity!
Are you tired of wasting time writing the same email messages repeatedly?
I know your time is valuable, so I've created email templates specifically for Salesforce Admins to help you manage your Salesforce projects more efficiently.
Use these templates as a starting point or adapt them to fit your own needs. And you can cut and paste them into whatever email system you need.
Stop wasting time on menial tasks and start managing your projects more effectively.
Get access to a vast library of email templates to painlessly manage the entire project lifecycle!
Ready to Learn More? Check Out These Bestselling Amazon Books on Career Development