Salesforce Admins: How to Avoid Project Scope Creep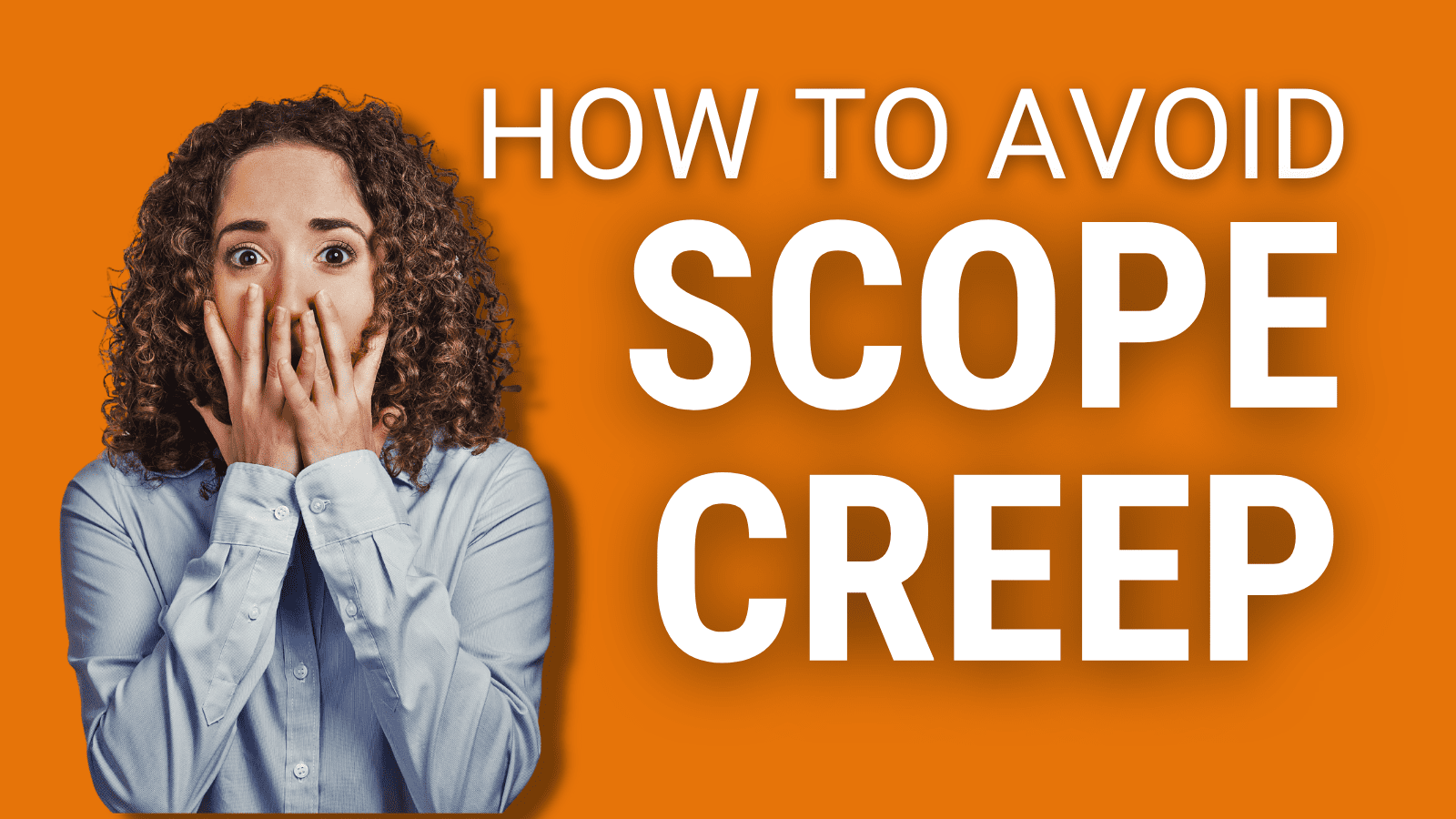 Project scope creep can be a major headache for any Salesforce Admin. It can quickly turn a well-managed project into a chaotic mess.
However, with careful planning and communication, you can avoid scope creep and keep your projects on track.
This article will discuss some of the best ways to avoid scope creep when managing Salesforce projects.
We'll also provide tips for dealing with existing cases of scope creep.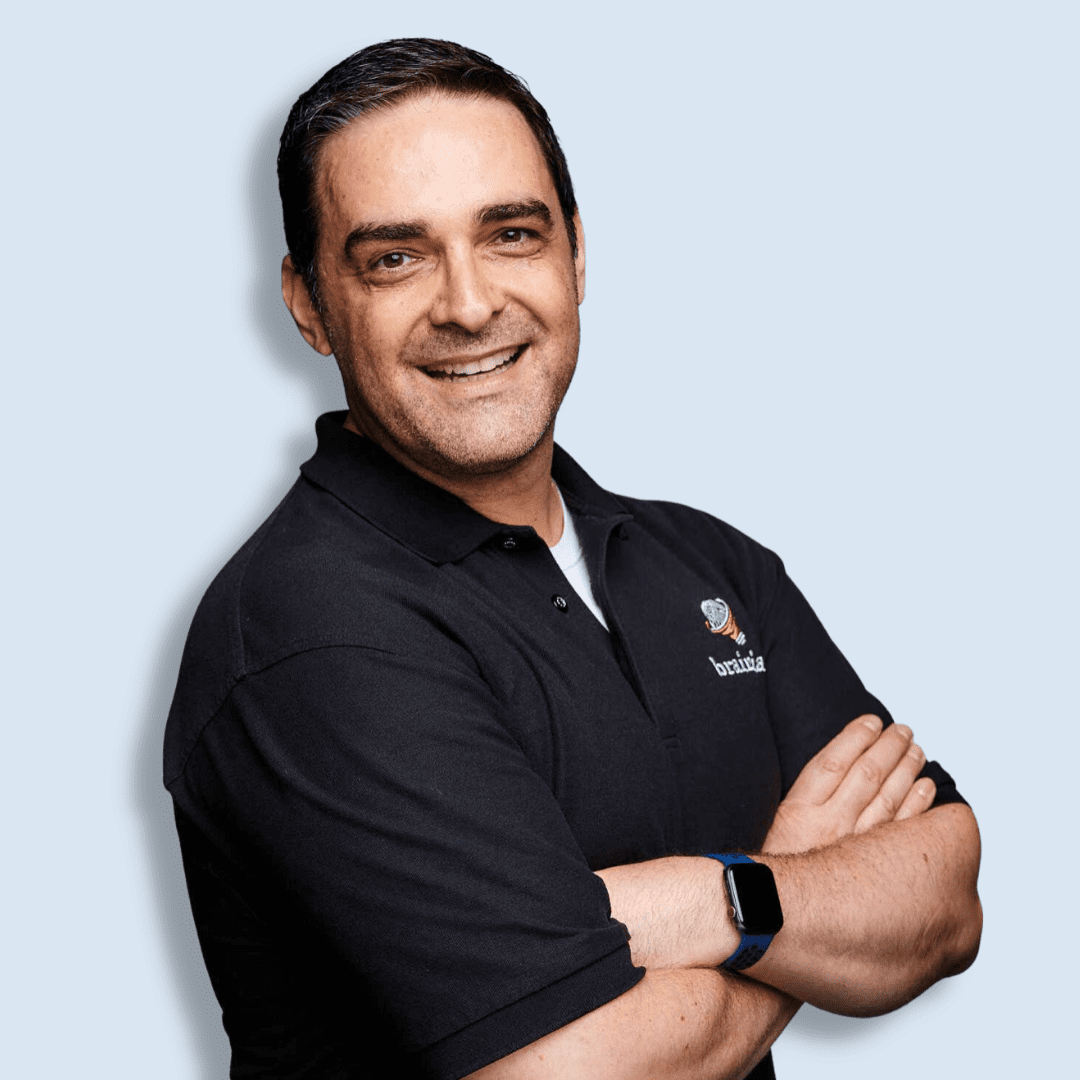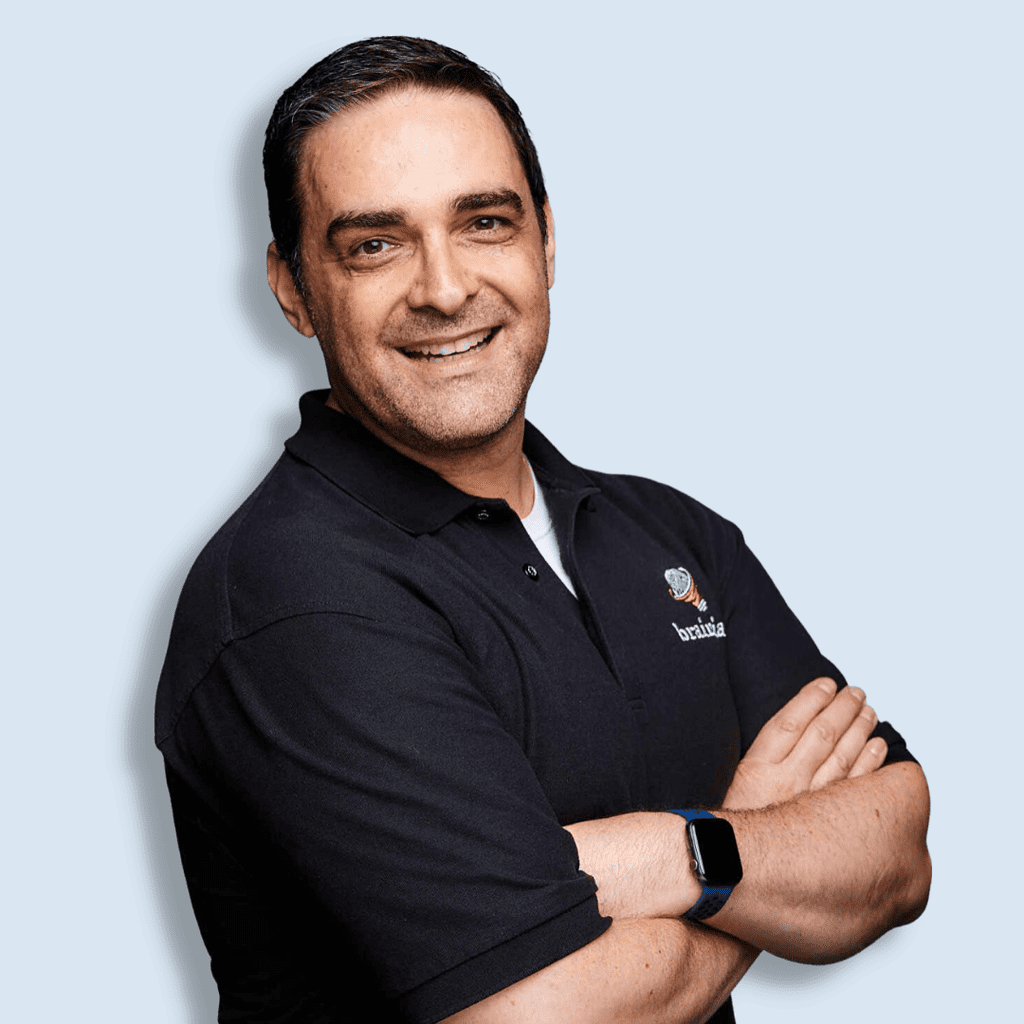 Get practical Salesforce advice in your inbox!
Feeling overwhelmed by everything you have to do as a Salesforce Admin?
I know how it feels.
I created the FREE Brainiate Newsletter – to help you stay up-to-date with the latest Salesforce news, advice, and product recommendations.
Sign up for my newsletter and get all that information right in your inbox – without having to search for it yourself. You'll be able to focus on your projects with peace of mind, knowing you're always up-to-date on the latest Salesforce updates.
Click the button below and sign up for my FREE Brainiate Newsletter today!

Best Ways to Avoid Scope Creep
1. Define the project scope upfront
One of the best ways to avoid scope creep is to define the project scope upfront. This means being clear about what the project entails and what deliverables are expected. Once the project scope is defined, it should be documented and shared with all stakeholders. This will help to ensure that everyone is on the same page and that there is no confusion about what is included in the project.
2. Set clear boundaries
Another way to avoid scope creep is to set clear boundaries. This means being clear about what is outside the project's scope and what is not included in the deliverables. Setting clear boundaries will help to ensure that stakeholders do not try to add additional features or tasks to the project.
3. Create a detailed project plan
Creating a detailed project plan is another excellent way to avoid scope creep. The project plan should include all the tasks that need to be completed and when they need to be completed. A detailed project plan will help ensure that everyone involved knows what needs to be done and when it needs to be done.
4. Communicate with stakeholders regularly
Communicating with stakeholders regularly is another crucial way to avoid scope creep. This means keeping them updated on the progress of the project and ensuring that they are aware of any changes that have been made. Regular communication will help ensure that stakeholders are happy with the project's direction and do not try to add anything new that would cause scope creep.
5. Be flexible but firm
Being flexible but firm is another critical way to avoid scope creep. This means being willing to make changes when necessary and firm about sticking to the project's original scope. Being flexible but firm will help ensure that you can make changes when needed so that you do not end up with a completely different project than initially planned.
6. Keep track of changes
Keeping track of all changes made to the project is another excellent way to avoid scope creep. This means documenting all changes made and why they were made. Keeping track of changes will help you to see if any patterns start to emerge and if there are any areas where scope creep is more likely to occur.
SNAG THESE FREE RESOURCES!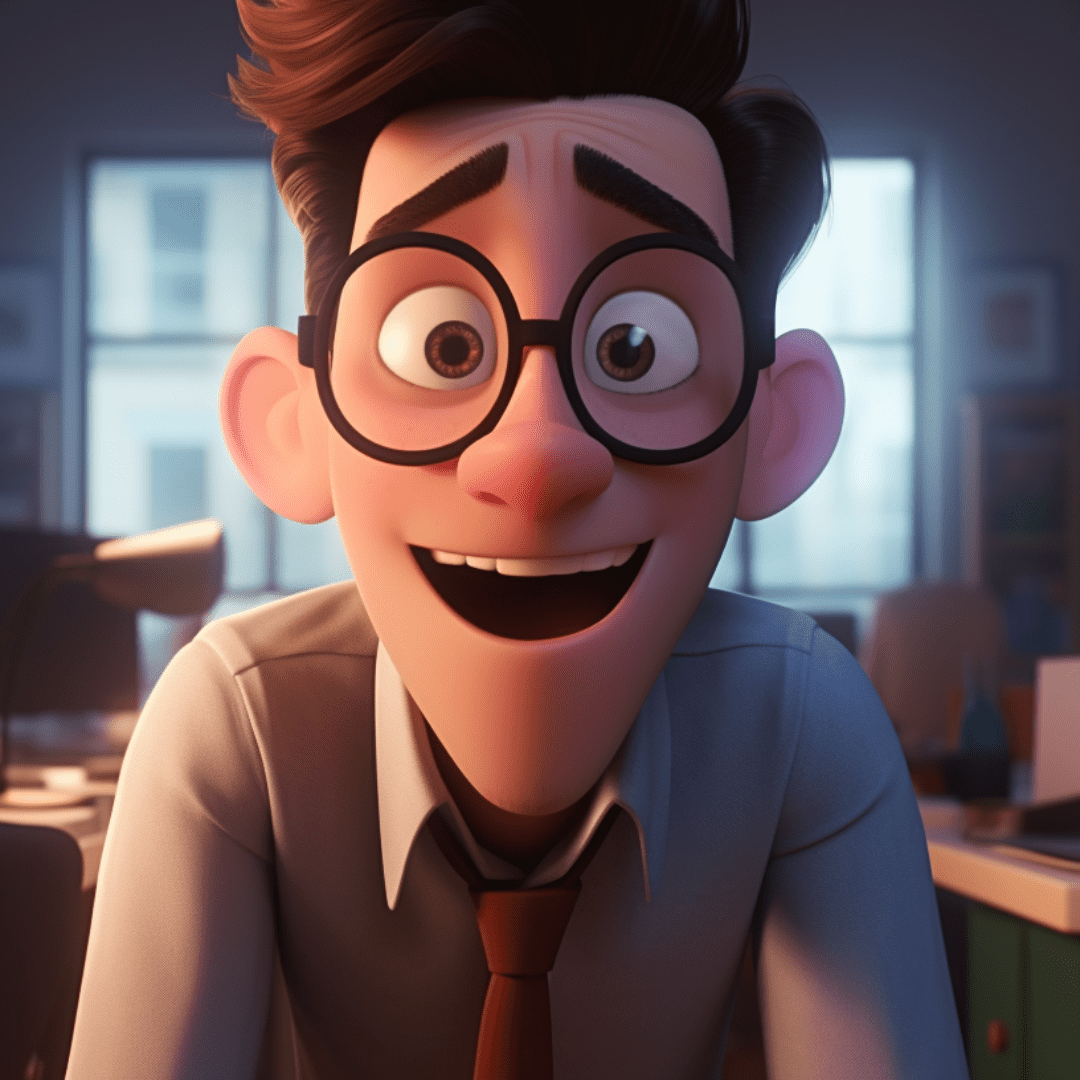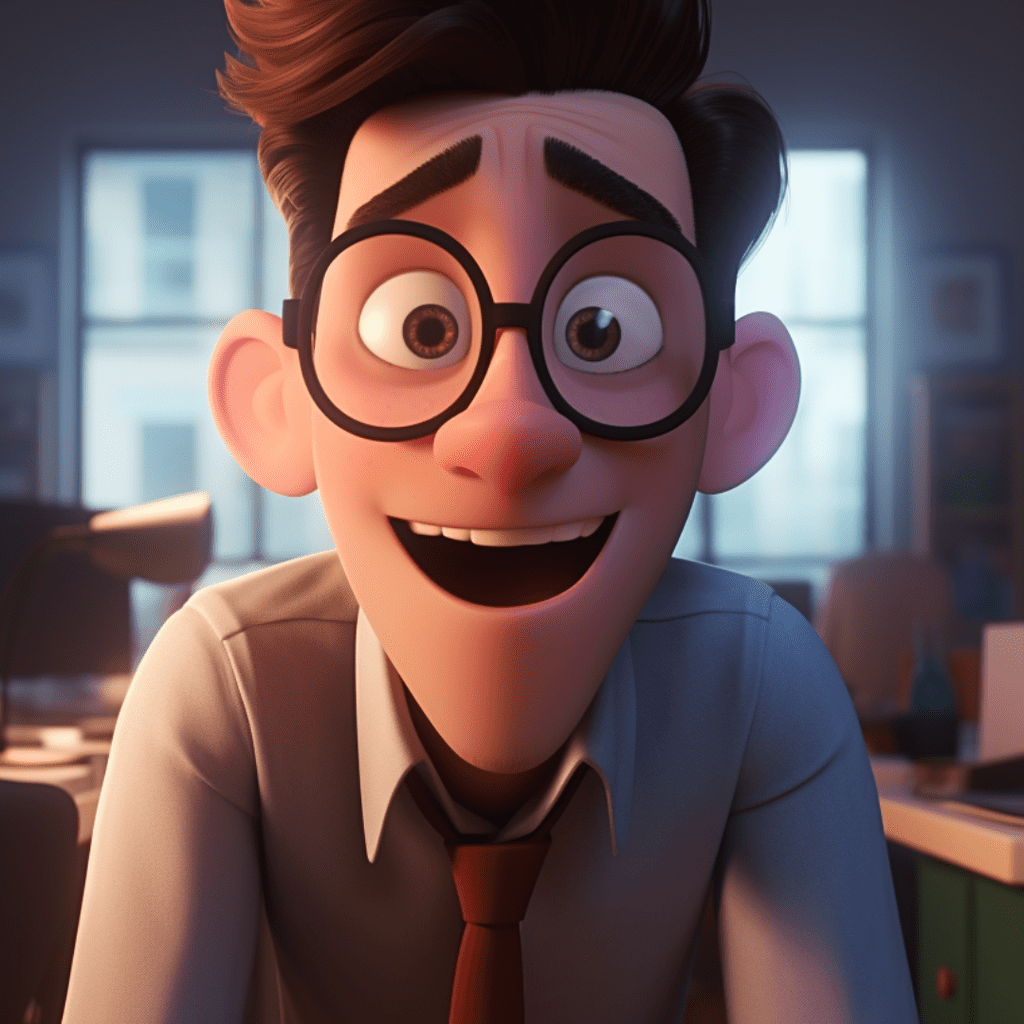 Struggling to Manage Your Salesforce Projects?
Master Project Management With Our Expert Resources for Salesforce Admins.
Check out some of these FREE RESOURCES, templates, ebooks, and courses to take your project management skills to the next level and take control of your Salesforce career!
How to Deal With Current Scope Creep Chaos
1. Define the problem
The first step in dealing with scope creep is to define the problem. What is causing the scope creep? Is it a result of poor planning? Is it due to unrealistic expectations? Once you have identified the cause of the scope creep, you can begin to develop a plan to address it.
2. Communicate with your client
Once you have identified the cause of the scope creep, it is essential to communicate with your client. Explain the situation and why you believe that scope creep is occurring. Be sure to listen to your client's concerns and input.
3. Develop a plan
After communicating with your client, it is time to develop a plan to address the scope creep. This plan should include a completion timeline, milestones, and deliverables. Be sure to involve your client in this process so that they understand what is expected of them.
SNAG THESE EMAIL TEMPLATES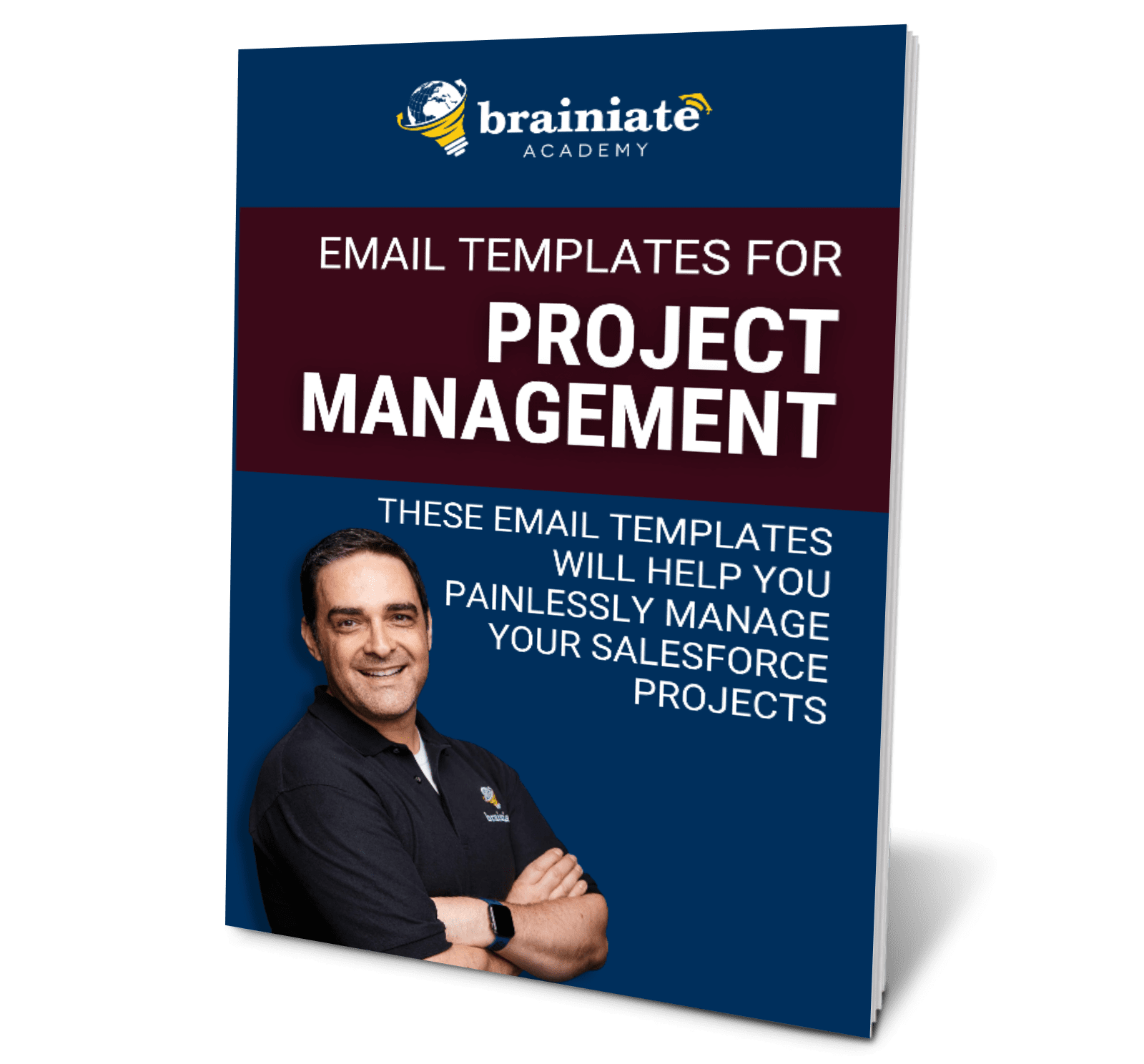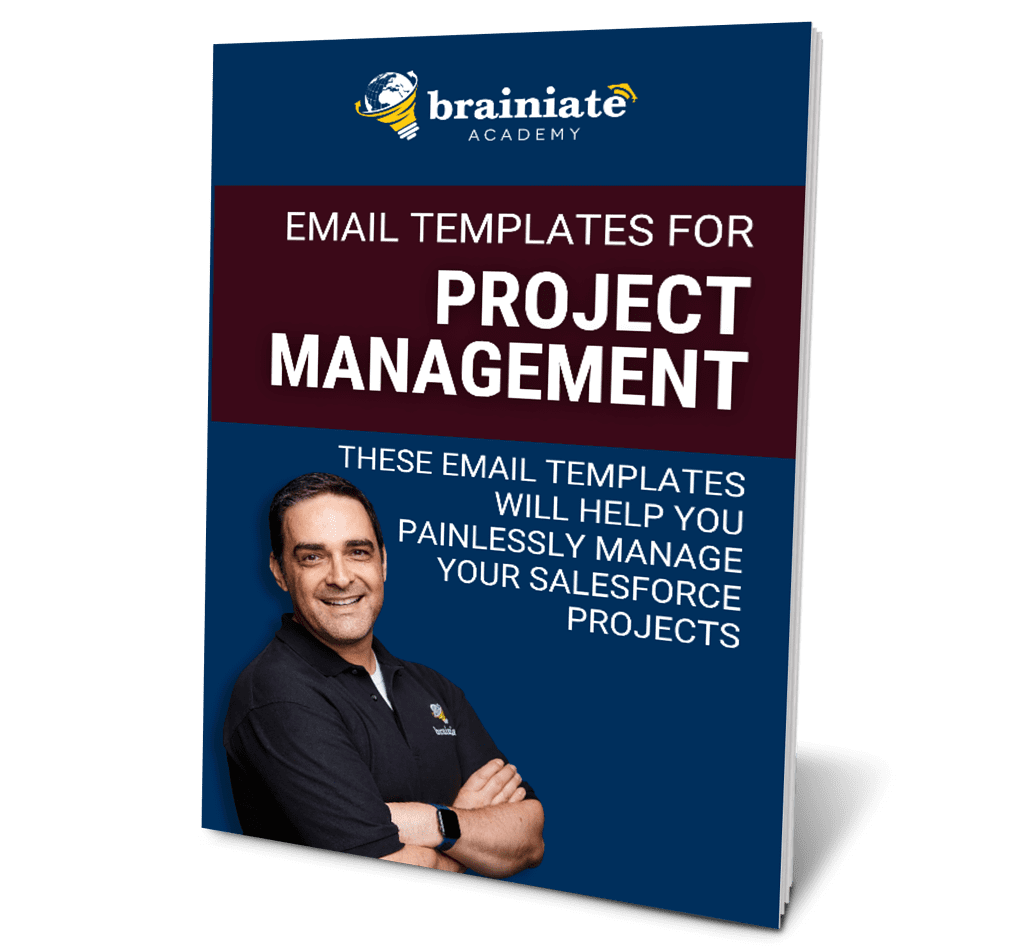 200+ project management templates to help you get organized and increase your productivity!
Are you tired of wasting time writing the same email messages repeatedly?
I know your time is valuable, so I've created email templates specifically for Salesforce Admins to help you manage your Salesforce projects more efficiently.
Use these templates as a starting point or adapt them to fit your own needs. And you can cut and paste them into whatever email system you need.
Stop wasting time on menial tasks and start managing your projects more effectively.
Get access to a vast library of email templates to painlessly manage the entire project lifecycle!
4. Implement the plan
Once you have developed a plan, it is time to implement it. This may require changes in how you work, but it is crucial to stick to the plan to avoid further scope creep.
5. Monitor progress
As you implement the plan, it is essential to monitor progress and make adjustments as necessary. This will help ensure that the plan is working and that scope creep does not continue to occur.
6. Evaluate the results
Once the project is complete, it is essential to evaluate the results. Did the plan successfully address the scope creep? What could be improved for future projects? Be sure to share your findings with your client so that they can learn from your experience.
7. Learn from your experience
Scope creep can be challenging to deal with, but it is essential to learn from your experience to avoid it in future projects. What went wrong? What could you have done differently? Learning from your mistakes can prevent scope creep from happening again.
Summary
With some planning and effort, you can avoid scope creep and deliver successful Salesforce projects that your users will love. Implementing just a few tips should help you rein in scope creep and keep your projects on track.
If you want to learn more about project management, enroll in my course, Project Management Secrets.
In this course, you'll learn tons of practical tips for successfully managing Salesforce projects from start to finish.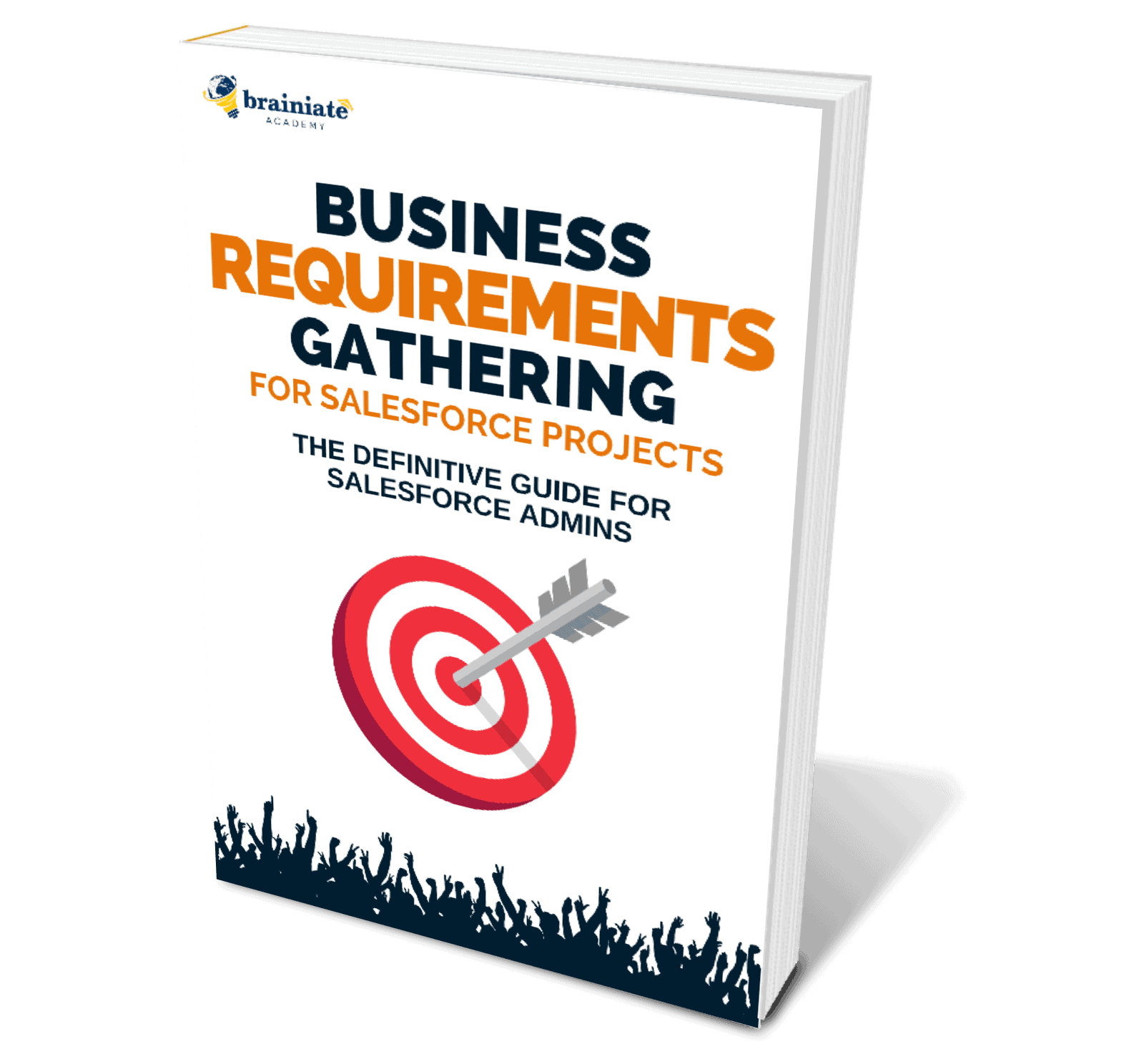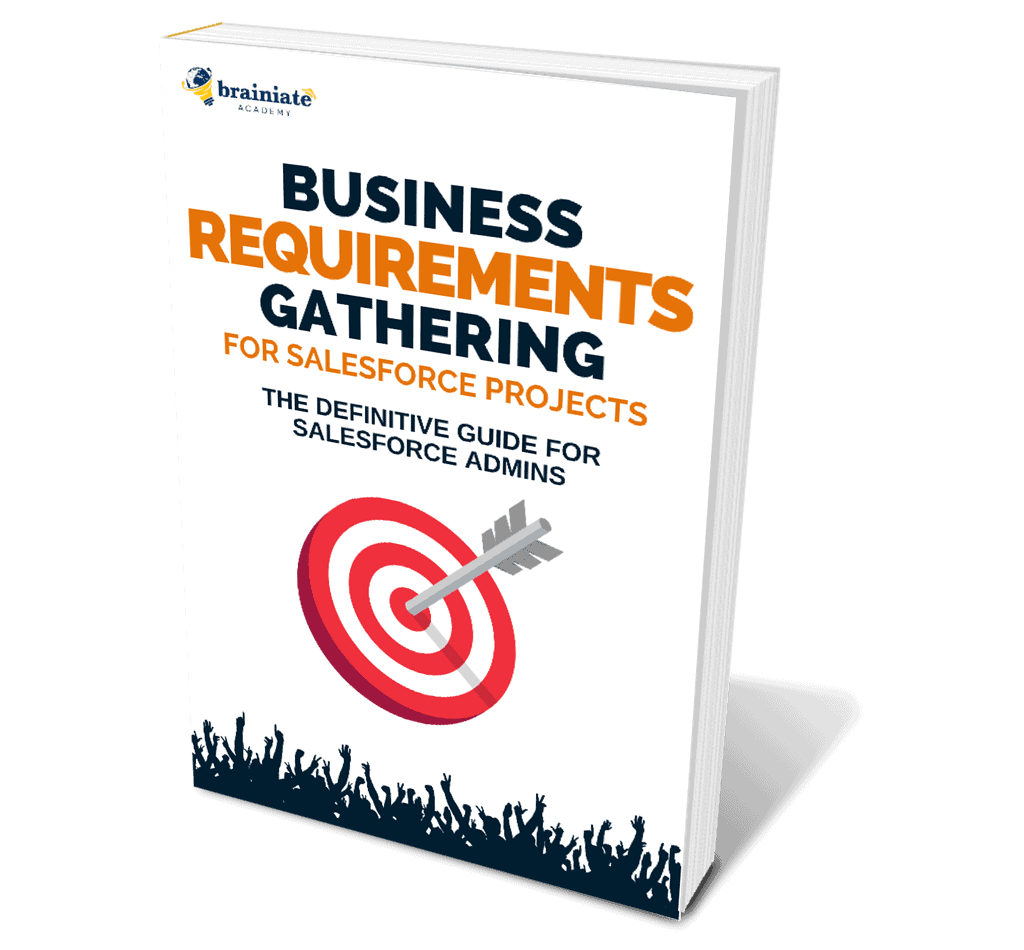 The quick-start guide to gathering business requirements
Are you responsible for ensuring Salesforce projects run as smoothly as possible?
With the Business Requirements Gathering for Salesforce Projects: The Definitive Guide for Salesforce Admins, you can quickly get up to speed on the best practices for gathering business requirements.
This comprehensive book, written by Salesforce consultant and trainer David Giller, provides powerful methods and insights to ensure your projects are successful.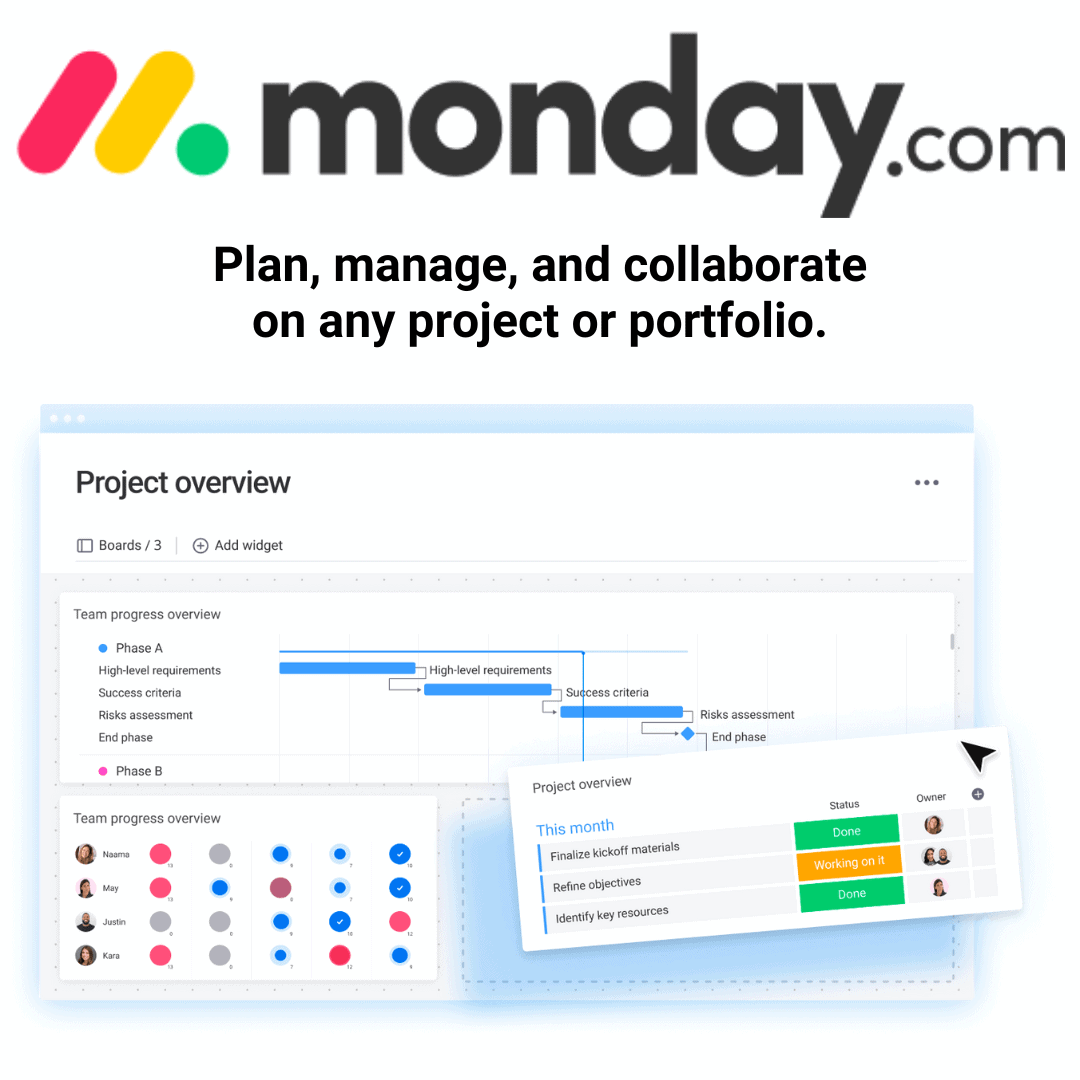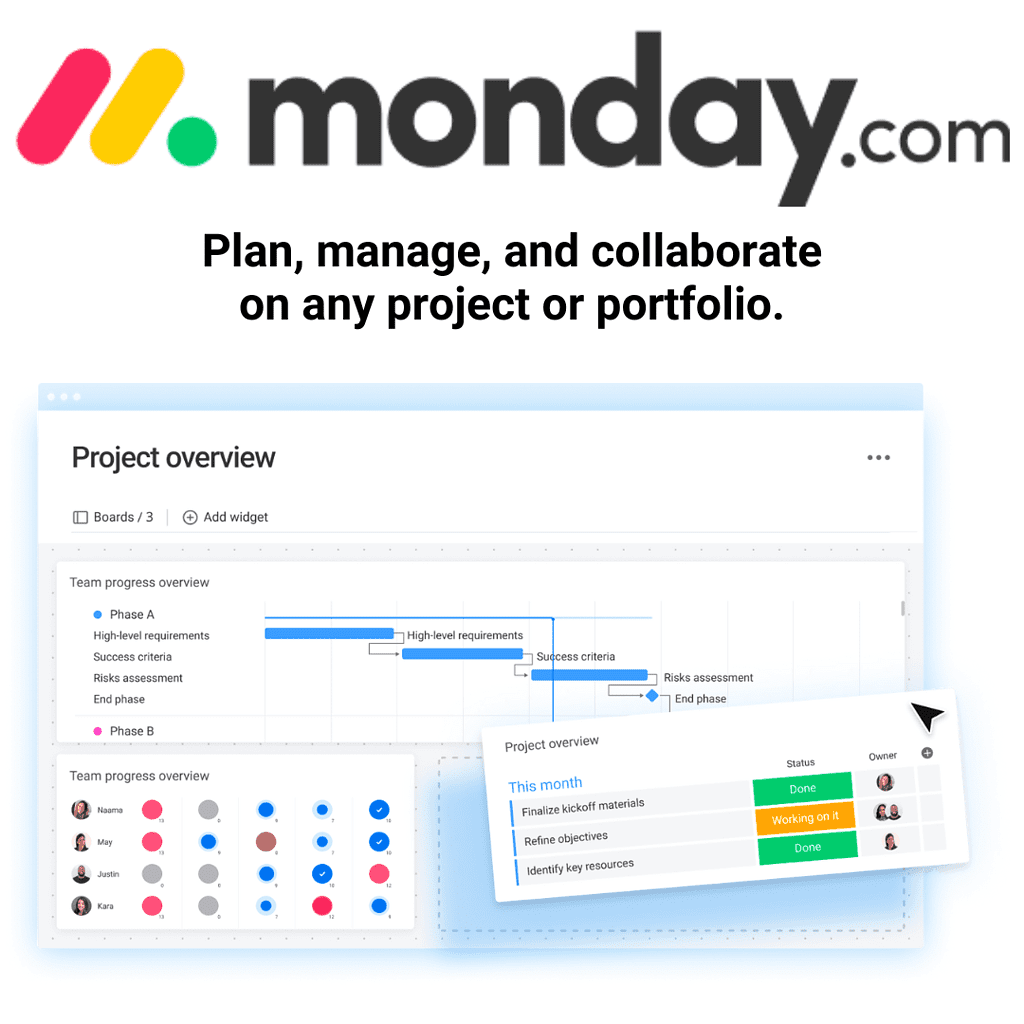 You have a lot of projects on your plate, and it feels like you're always playing catch-up.
Juggling multiple tasks, timelines, and deadlines can be incredibly frustrating and overwhelming. It's hard to know where to start, let alone keep track of everything.
Monday is the solution for project management mayhem. With Monday, you can easily create new projects, track tasks and milestones, set deadlines, share files and comments with your team, and more.
Click on my affiliate link to start a free trial of Monday, and see how it can transform how you manage your Salesforce projects.