Asana Salesforce Integration: The Ultimate Guide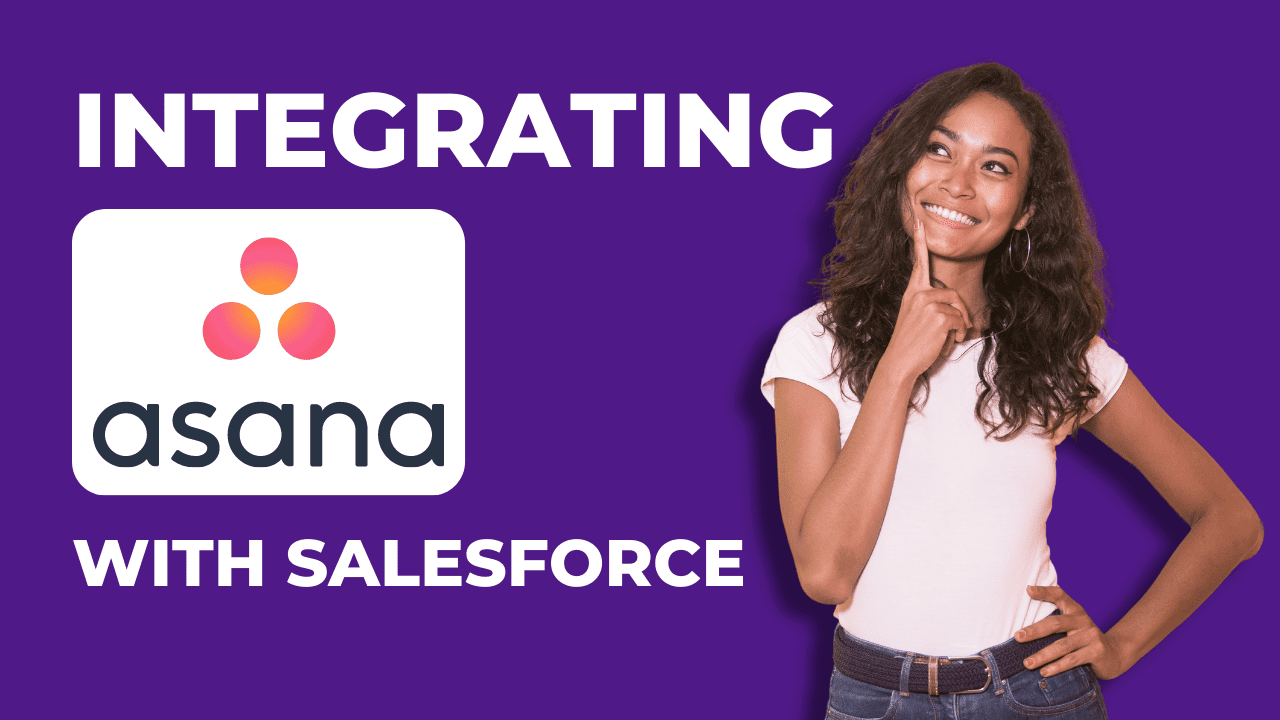 Introduction
Are you considering an Asana Salesforce integration?
With so many options, it can be overwhelming!
To help make things easier, we've created this post that dives into some of the most commonly asked questions about the Asana Salesforce integration and its benefits.
From automating tedious tasks to driving efficiency with cross-department collaboration, read on to learn more about why an Asana Salesforce integration might be precisely what your company needs to get the most out of these two systems.
What Is Asana?
Asana is an industry-leading project management software designed to help teams and organizations stay organized and collaborate easily.
It's a powerful tool that enables users to keep track of tasks, assign tasks to team members, set due dates and deadlines, and even track the progress of Salesforce projects within an intuitive interface.
Asana also allows users to add comments, attach documents and files, create custom workflows, invite external stakeholders to collaborate on Salesforce projects, and get real-time updates from team members about any project changes or updates.
For those in Salesforce Admin roles, Asana is a great way to help manage multiple projects simultaneously with its easy-to-follow layout and convenient task list feature.
Asana can integrate with popular Salesforce products like Sales Cloud and Service Cloud for more streamlined project management. With its vast array of features for tracking progress and collaborating on projects across teams, Asana provides an all-in-one solution for staying organized while saving time.
This makes it perfect for busy Salesforce Admins who must juggle multiple responsibilities but still want to ensure their projects run smoothly.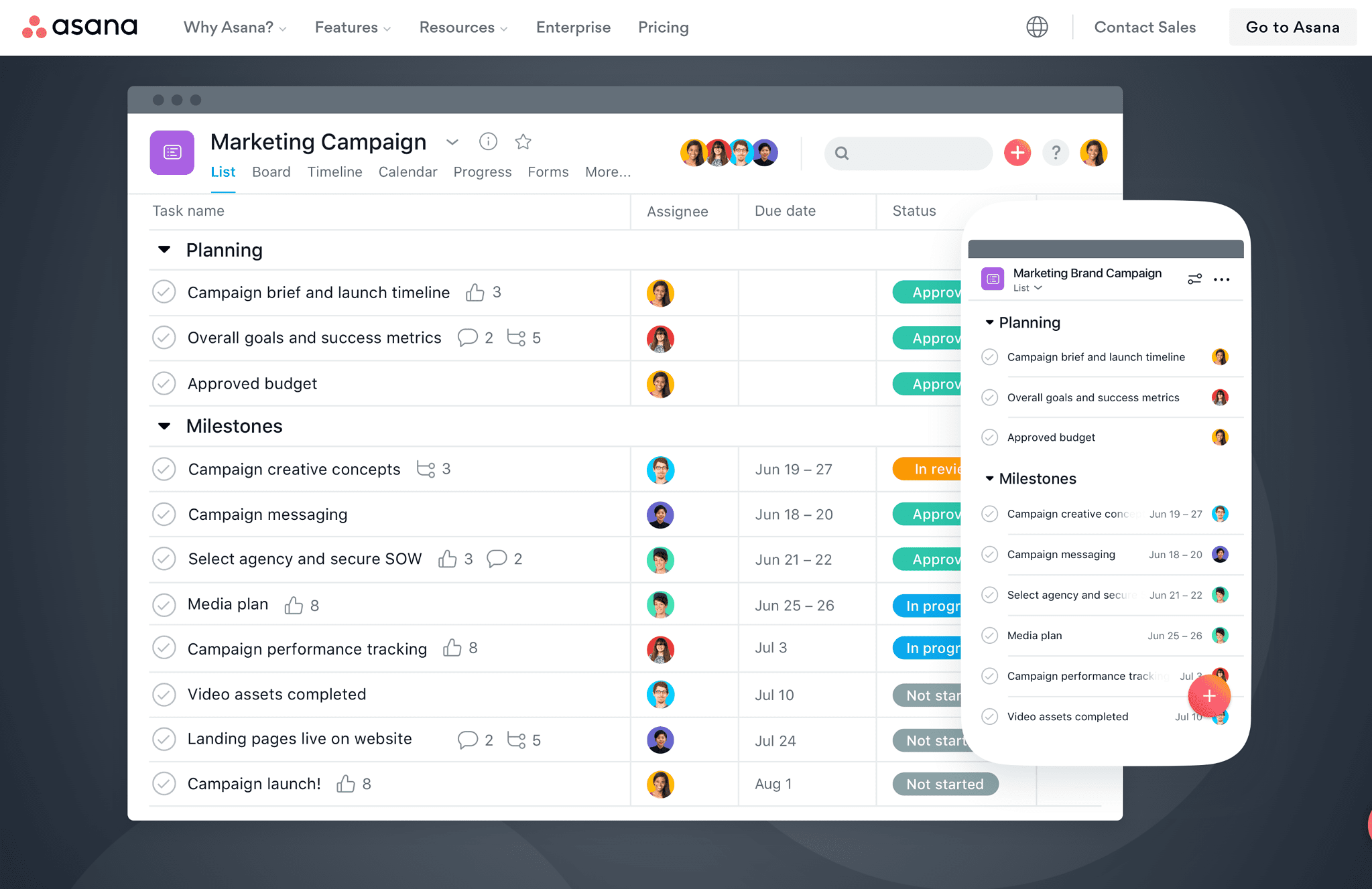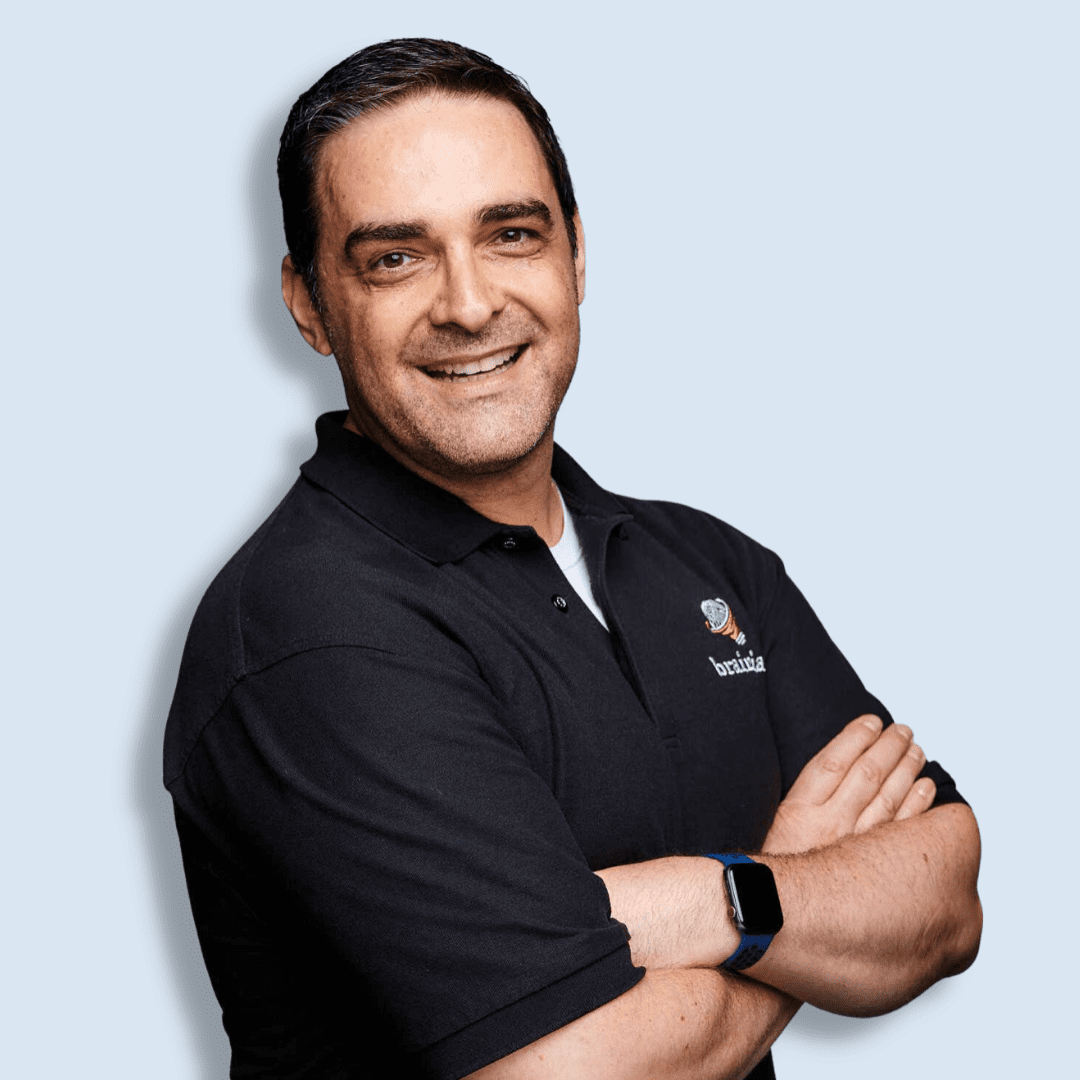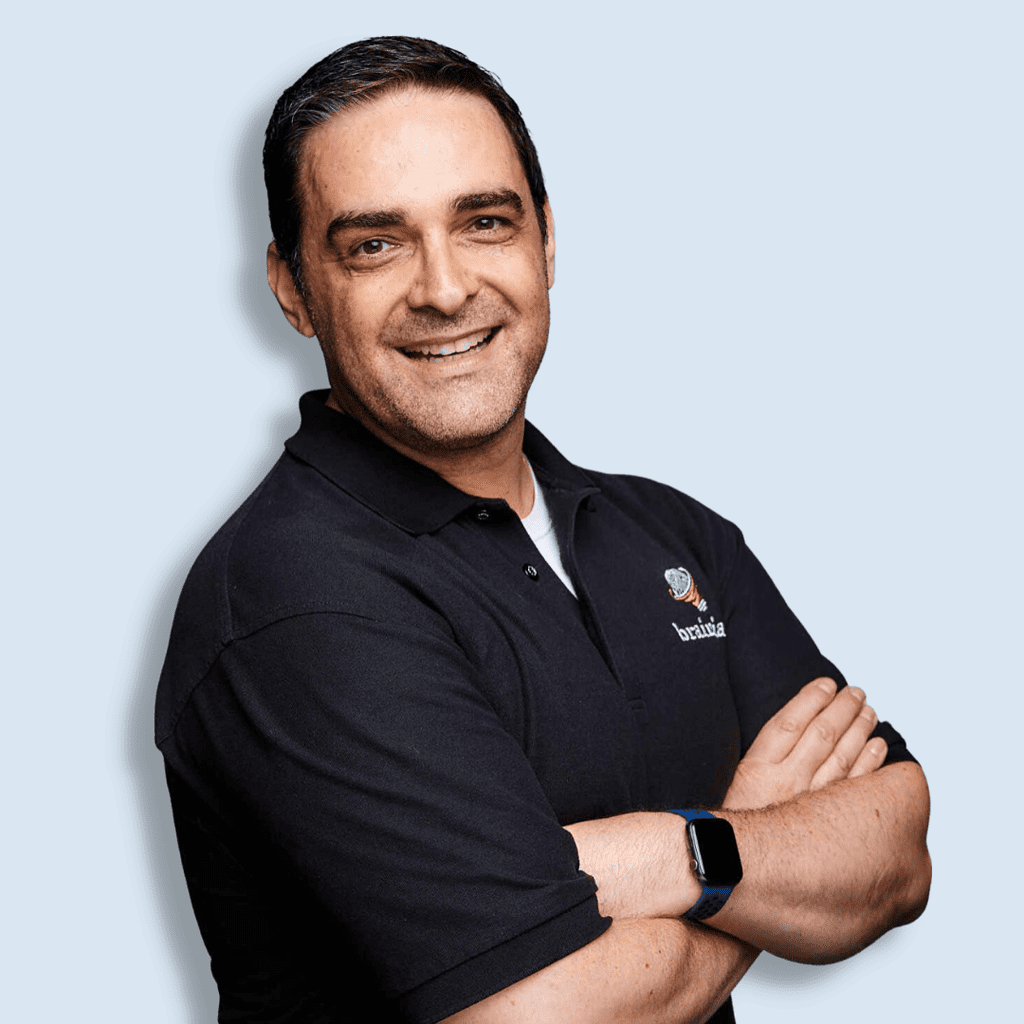 Get practical Salesforce advice in your inbox!
Feeling overwhelmed by everything you have to do as a Salesforce Admin?
I know how it feels.
I created the FREE Brainiate Newsletter – to help you stay up-to-date with the latest Salesforce news, advice, and product recommendations.
Sign up for my newsletter and get all that information right in your inbox – without having to search for it yourself. You'll be able to focus on your projects with peace of mind, knowing you're always up-to-date on the latest Salesforce updates.
Click the button below and sign up for my FREE Brainiate Newsletter today!

What Is Salesforce?
Salesforce is a comprehensive customer relationship management (CRM) platform that effectively allows businesses to manage their sales leads, contacts, and accounts.
It has native task-tracking capabilities that enable users to stay organized and move between tasks quickly.
The Salesforce task tracking feature operates in real-time allowing multiple users to coordinate on a single task from any device. This makes it easier for teams to remain productive efficiently by building customer loyalty with improved customer engagement.
As a bonus, Salesforce's task tracking feature can be customized with criteria such as priority rating, date/time-based alerts, sharing controls across the organization, and more. With these robust tools, businesses can achieve greater success in meeting client demands and delivering superior results faster.
How Can Asana Help Me Manage My Salesforce Projects as a Salesforce Admin?
Asana is a powerful task management and collaboration platform that makes managing Salesforce-related projects easy, efficient, and organized. It's designed to help admins take control of their projects, get ahead of deadlines, and deliver results with less stress.
Even if you choose to skip the Salesforce integration with Asana (and use Asana as a standalone tool), with Asana, Admins can better understand how much time they will need to dedicate to each project by setting due dates, assigning tasks to individuals or groups, and tracking progress.
Communication with team members is also easy and efficient – admins can chat with colleagues about tasks in real time for faster decision-making. Asana also provides an overview of the entire project – all the tasks that need to be completed are broken down into manageable pieces so you can see the bigger picture of how everything fits together.
Admins can even use Asana to break down more significant tasks into smaller chunks to make them more manageable. For example, if creating a reporting dashboard requires data from multiple sources and involves coordinating with different teams, an admin could create subtasks for each component. Hence, everyone knows exactly what needs to be done at each process step.
Asana also provides visibility into who is responsible for what tasks across the project timeline. This way, admins know who is doing what and when – making it easier to assign work out appropriately and ensure everyone is pulling their weight on the team. And thanks to Asana's intuitive user interface, managers can easily monitor progress on tasks at any given time, so nothing falls through the cracks or takes longer than expected.
Overall, Asana is an invaluable tool for Salesforce Admins trying to improve their career prospects by streamlining their workflow and delivering quality results on time every time. With Asana's convenient features explicitly aimed at Salesforce professionals like task delegation, real-time collaboration tools, task breakdowns into manageable chunks, visibility into all aspects of a project, and more – admins can save time while still looking like superheroes at work!
What are some specific benefits of using Asana as a Salesforce Admin?
Whether you integrate Salesforce with Asana or not, this powerful tool helps Salesforce Admins quickly and easily gain visibility into their projects, track tasks, and understand how your project is progressing. You can automate repeatable processes such as ticket resolution to ensure that tasks are completed on time and with the right level of quality. Asana's detailed reporting tools provide insights into performance metrics like time taken per project or task completion rates so you can better understand how your team is performing.
Automation also saves time by allowing you to set up rules which automatically assign tasks based on conditions you define – such as when a task is overdue, to automatically send a reminder notification in Slack to a specific team member. You can also customize your workflow structure to optimize efficiency while meeting business objectives. Plus, Asana integrates with other popular productivity apps like Slack, Dropbox, and Salesforce, allowing you to work with the tools that best meet your needs.
With its easy-to-use design and intuitive user experience, Asana helps Salesforce Admins stay organized and efficient when managing projects. It enables them to collaborate with team members in various locations without additional training or resources. Plus, built-in analytics allow project managers to identify areas for improvement and measure success along the way. Ultimately, using Asana for project management gives Salesforce Admins more control over their projects by enabling them to monitor progress in real-time from start to finish — helping them become powerful change agents at work!
Does Asana integrate with other tools?
Yes! Asana integrates seamlessly with many popular business tools, including Slack, Dropbox, and Google Drive – so that users don't have to switch between different applications or services when managing projects related to their organization's Salesforce solution.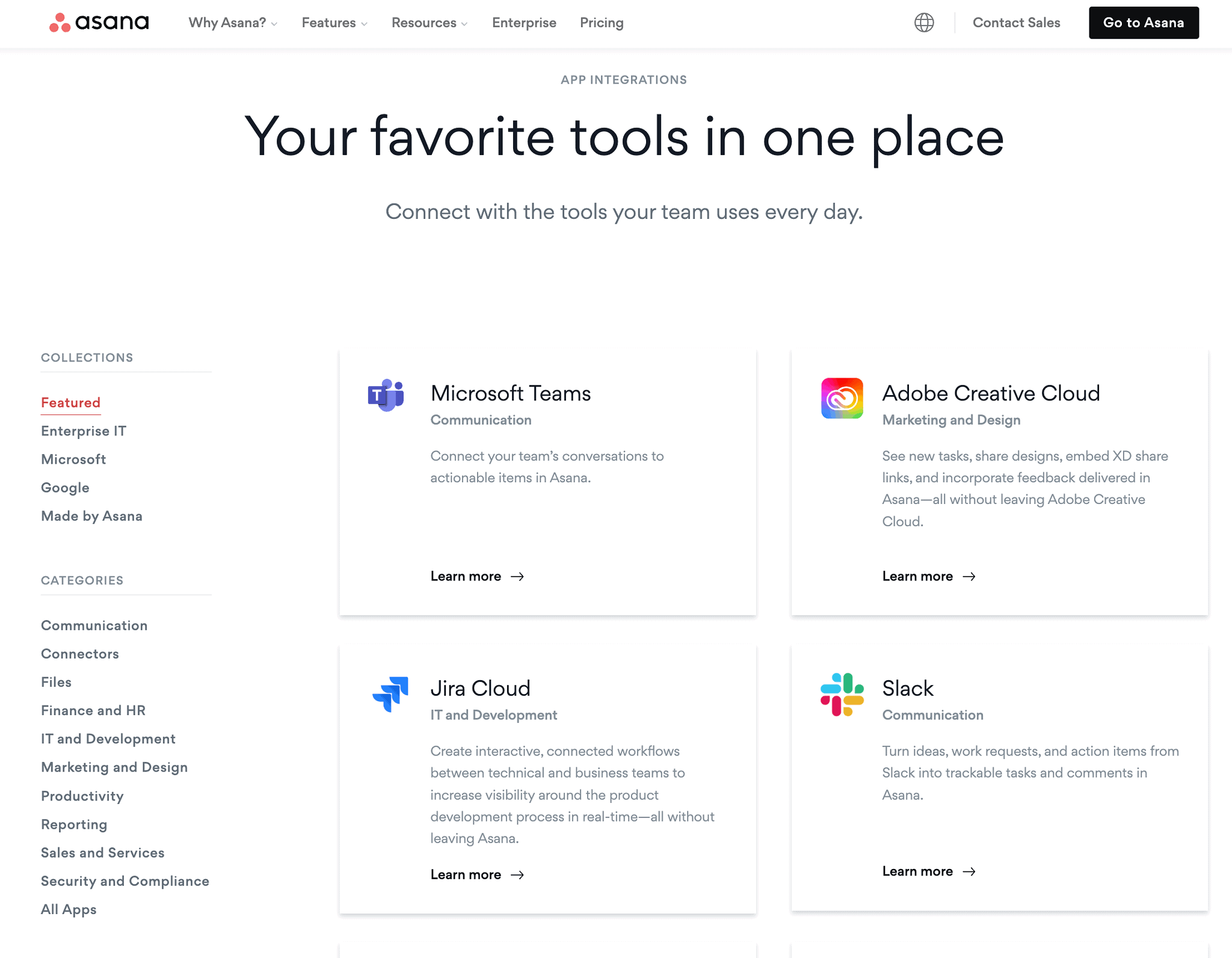 How can I use Asana to improve my career as a Salesforce Admin?
Using Asana helps Salesforce Admins demonstrate their organizational skills and leadership potential as they manage projects and coordinate multiple stakeholders across the organization leading up to successful completion – which improves their job security and reputation among peers at work!
Plus, it makes it easier for them to structure complex projects intuitively so that everyone involved understands the scope of work required and knows exactly what needs to be done and when.
Is there any training available for first-time users of Asana?
Yes! There are step-by-step tutorials available online for users who want to get up-to-speed quickly, plus there's also an extensive library of helpful articles available covering everything from getting started tips through to expert advice from experienced users – all designed specifically for those managing complex and challenging projects using Asana with other team members.
Does using Asana cost anything?
Yes – although free plans are available that give you basic functionality plus access to integrations with limited capacity depending on your requirements, additional paid plans may be necessary, e.g., if you need more advanced functionality such as automation tools, etc.
Each plan includes its unique features, so make sure you do your research before committing yourself!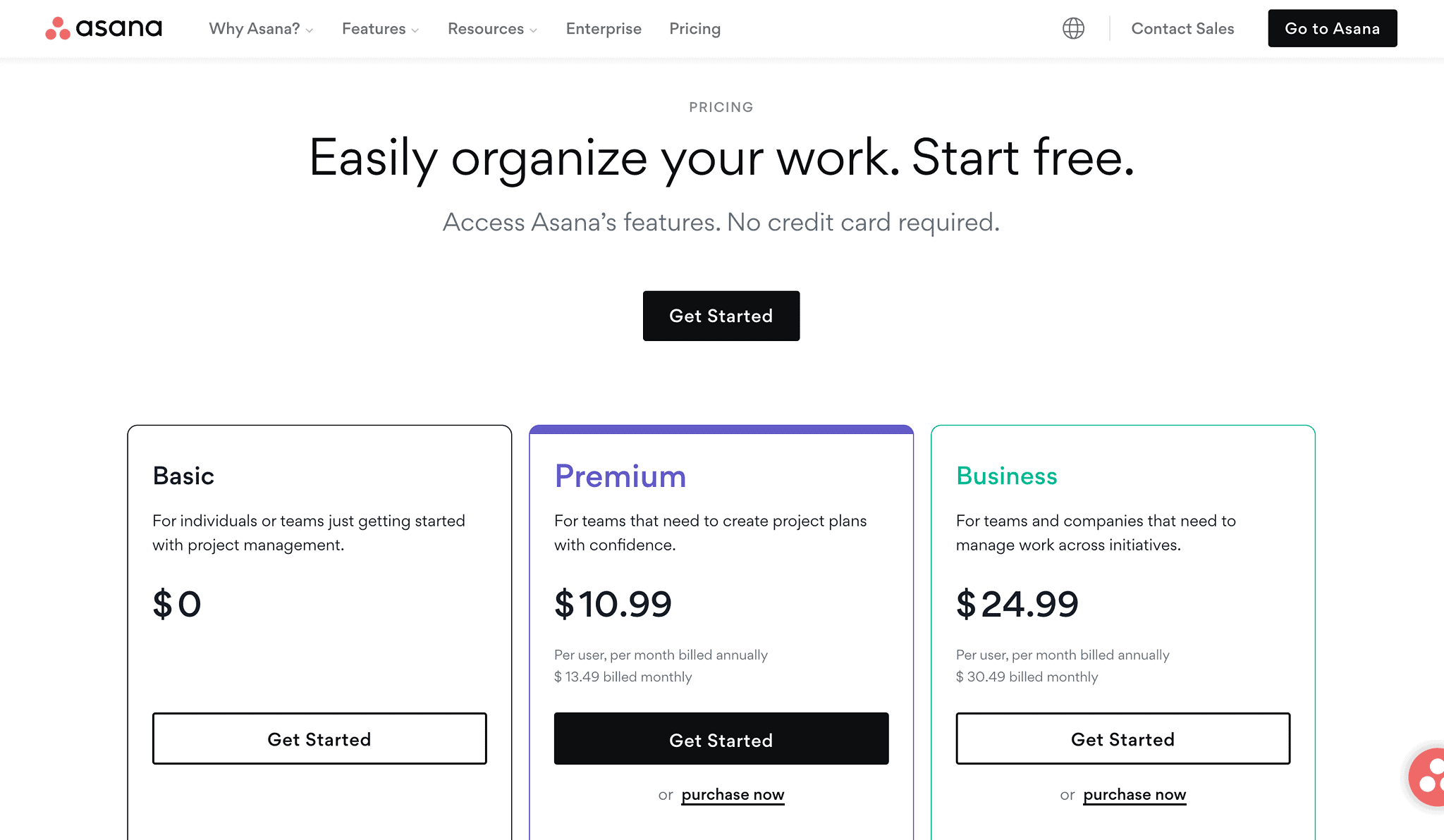 Can I try out Asana without having to pay anything first?
Yes – most plans include a free trial period allowing you first-hand experience without having to risk spending any money upfront! During this period, take full advantage by exploring scheduled reports, automated notifications, custom views, bulk editing capabilities, subproject tracking, etc., so you can decide if this is the right tool for managing Salesforce-related projects before committing yourself financially!
What other support do they offer apart from tutorials & help articles?
As well as providing helpful tutorials & articles, they also offer phone & email support should you need any advice regarding specific functions within their application – however, bear in mind general technical issues will still need to be addressed via self-service channels only…so always check out the FAQ page first before contacting customer service directly if possible!
Questions to Ask When Considering the Asana Salesforce Integration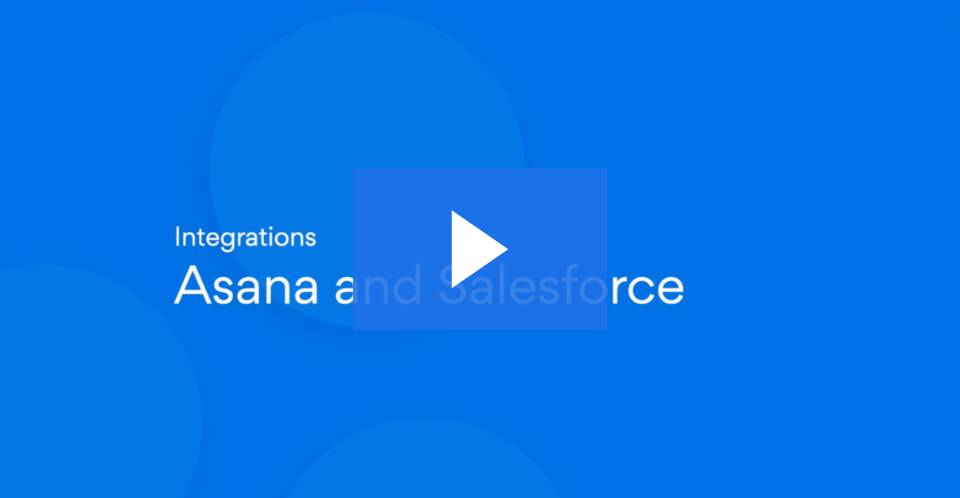 Asana for Salesforce Integration Overview Video
What specific business objectives do you expect to gain from this integration?
It is crucial to identify the key reasons why it makes sense, such as improving collaboration between teams, streamlining workflows, or automating manual tasks.
What kind of data will be shared between the two applications?
This includes information about customers, contacts, tasks, projects, and other data types that would need to be synchronized for the integration to succeed.
How often would you need to update the data between Asana and Salesforce?
If real-time updates are needed, then additional steps may be required for this process to take place efficiently, depending on how you plan on using this integration.
Do you already have any existing customizations or integrations within either application?
Any existing customizations or integrations could conflict with a new integration setup and should therefore be identified early so potential solutions can be implemented if necessary.
Does your team have enough technical resources to implement the integration?
Even if an out-of-the-box solution is implemented instead of a custom one, some technical knowledge may still be required to run smoothly over time.
Are any security protocols or compliance regulations that must be considered when designing the integration solution?
It's essential to ensure that all necessary steps are taken during setup so that data remains secure while also meeting applicable compliance regulations.
What type of data integration is required between Asana and Salesforce?
Are there specific objects that we are hoping to leverage with this integration? Are we expecting to use the native tasks functionality? Custom objects? Something else? If Asana uses a custom Salesforce object to track Asana tasks, what happens to those users who are also using the native Activities and Tasks functionality in Salesforce?
Are we looking for a one-way or two-way sync? Will the integration be bidirectional, meaning changes in either application will be reflected in the other?
Do we expect users to be able to log into either system to create and modify records, or do we expect users only to create, edit, and delete records in Salesforce? Or only in Asana?
Are there any limitations to the integration based on these apis?
Are we comfortable with these limitations?
What training will be required for existing personnel to effectively use both platforms in tandem once they have been integrated? Will they need certain privileges within each application to ensure the two can communicate seamlessly?
Are we prepared to train the users on how to leverage this integration? Have we considered which users will have access to this integration? Have we identified precisely which settings to configure to implement the needed changes?
Does integrating asana with Salesforce entail any security risks that must be addressed before proceeding with this project?
Is there a risk of data loss, or is any sensitive information exposed during this transfer process that could potentially cause serious harm to our organization's reputation if it were leaked out publicly?
What best practices should we consider when integrating asana and Salesforce for maximum effectiveness and efficiency with minimal downtime or disruption to our current business process flow across all departments impacted by this connection setup?
Do we know of any people or companies that have successfully used this integration? Have we spoken to them or checked out any online reviews or walkthrough videos explaining how the integration between Asana and Salesforce works?
Additional Resources:
Disclosure: Some of the links in this article may be affiliate links, which can compensate Brainiate LLC at no cost to you if you decide to make any purchase. These are products we've personally used and stand behind. This site is not intended to provide financial advice and is for entertainment only. You can read our affiliate disclosure in our privacy policy.